26 February 2021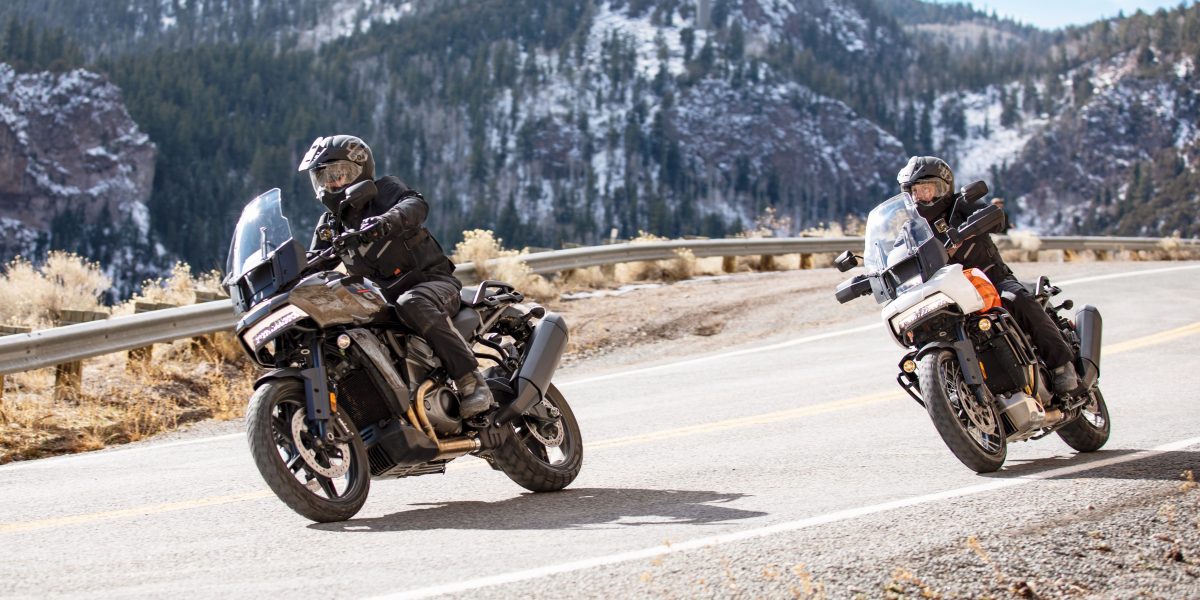 Pan America Adventure
The Pan America motorcycle is Harley-Davidson's adventure touring machine for those of us who like our roads both uneven and a bit loose!
Finally being unveiled after being teased the best part of three years back, it promises to be a rugged, powerful, technologically-advanced, multi-purpose motorcycle.
This is a machine that's been designed from the ground up to inspire rider confidence and fuel that oh-so-important spirit of adventure, regardless of wherever the road might take you.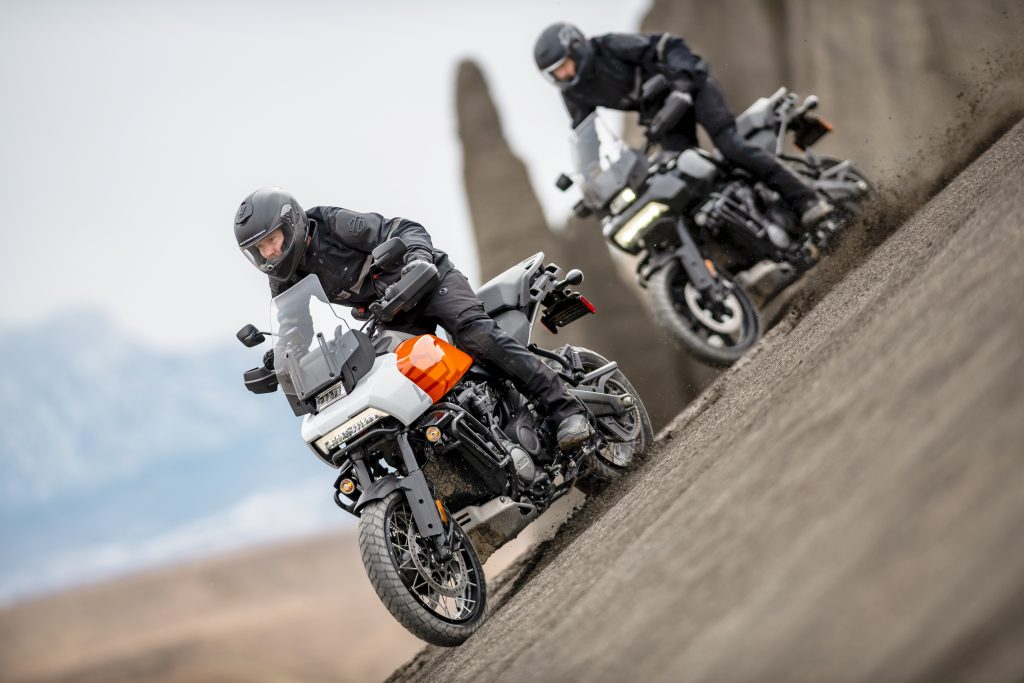 Get your kit on
The US company has leveraged its extensive design and engineering capabilities to create both the Pan America 1250 and Pan America 1250 Special. Each has been built with premium features, big performance numbers and cutting- edge technology.
The Pan America features some of the best kit on the market today.
This includes Michelin Anakee knobbly tyres as standard, Brembo brakes on both front and rear. There is, of course, all the tech we've come to expect from the class, including riding modes, traction control and switchable ABS.
Both machines are powered by the company's newly developed 150hp Revolution Max engine. This is a liquid-cooled 1,250cc 60 degree V-Twin motor which has been designed to offer a broad power band, delivering low-end torque and low speed throttle control to suit off-road riding, building to a rush of high-RPM power.
To minimize overall motorcycle weight, this new engine is integrated into the bike as the central member of the chassis.
Performance enhancing hugs
Both Pan America models are equipped with technology designed to enhance the riding experience.
These include multiple electronically controlled ride modes, plus cornering rider safety enhancements.
This broad collection of tech is designed to match motorcycle performance to the available traction during acceleration, deceleration and braking.
The Pan America 1250 Special model takes this a little further as it's equipped with electronically adjustable semi-active suspension on both the front and rear wheels.
Through introduction of the all new with 'Adaptive Ride Height' system, Harley have also sought to place themselves at the top of the adventure bike league. Described as 'revolutionary', this new suspension system automatically transitions between a low stopped position and the rider's optimal ride height when the motorcycle is in motion.
Ensuring all bases are covered, the legendary manufacturer has also teamed up with Dutch bike kit specialists, REV'IT to offer a complementary range of adventure riding gear.
For more info, contact Harley-Davidson in Dublin (1464 2211) or Waterford (51 844 200).

Harley Davidson motorcycle insurance quote? Call our specialist team on 1890 945 950
Back to listing