22 June 2018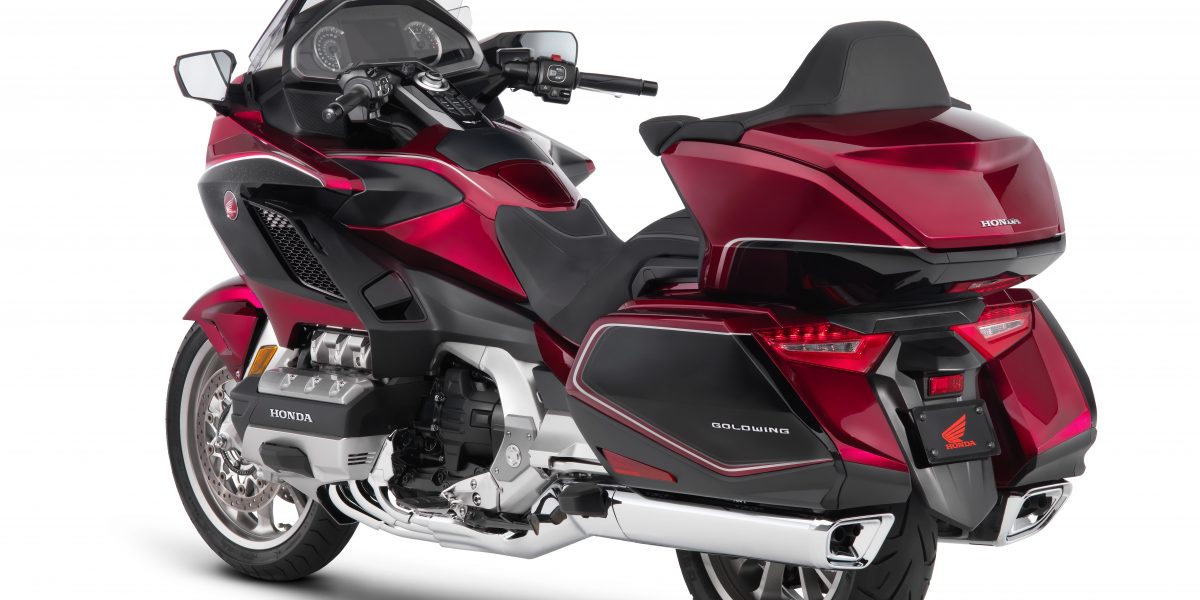 New Gold Wing glides into view
The new Honda Gold Wing is a thoroughly new machine with a whole load of new features.
Yet, cleverly, it isn't any less of a Gold Wing than the previous model.
It is, rather, a logical progression of the model which was first launched 43 short years ago and has grown in engine size and touring capability ever since.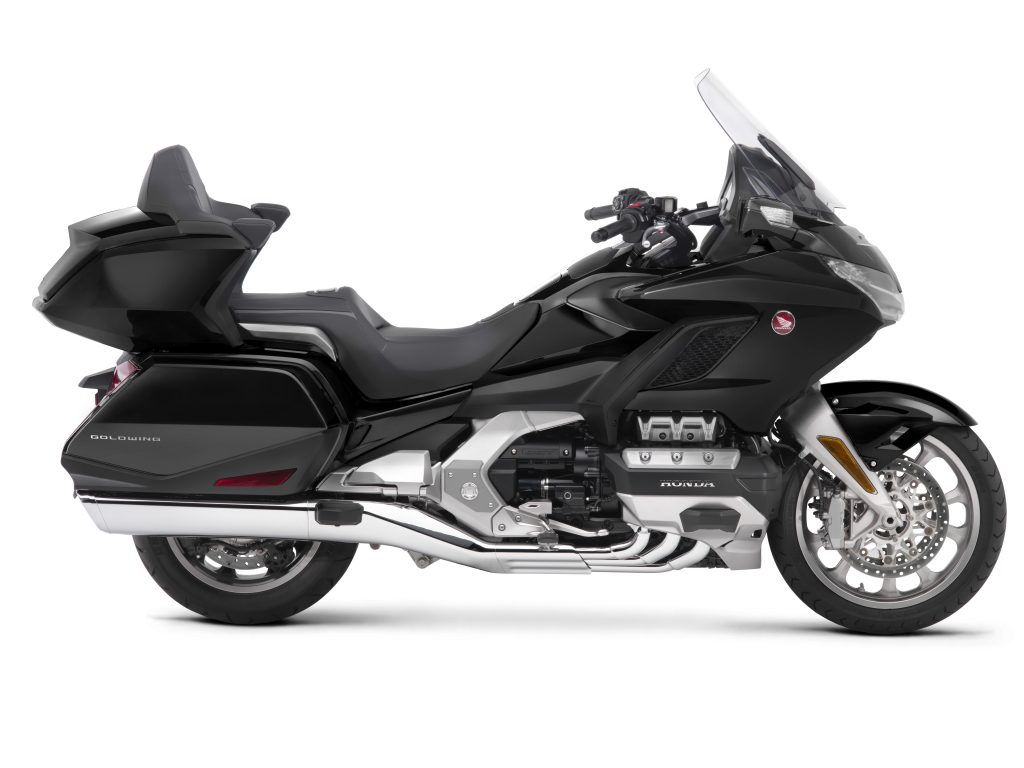 The new bike is powered by a 1,833cc flat six that produces five more break horsepower than the last model.
But the new engine has benefited from such significant changes and is so fuel efficient that the tank is now smaller while the range offered is longer.
Very clever indeed.
This cossack dances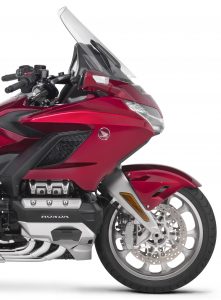 Adding to this is the fact that the bike's chassis has been comprehensively reworked.
The front end is reminiscent of a 'Cossack' setup with a double wishbone suspension system.
This allows the front wheel to sit closer to the engine with positive knock on effects on the bike's mass centralisation. The shorter chassis allows it to handle better and feel lighter than it is.
The standard equipment is nothing short of exceptional.
The inbuilt satellite navigation system comes with ten years of upgrades so no more satnav envy when you board a ferry and meet someone on a BMW!
The ignition is keyless and while it works on proximity to the fob, the rider can 'lock' the bike even with the fob in range.
If, the fob is misplaced, then the bike can be started with a code. The same goes for opening the luggage.
Even though it's a motorcycle it comes with Apple Car play. This is the full suite of Appleness that so impressed with first seen in Ford's Mustang earlier this year.
All of this is displayed on a TFT screen with a traditional rev counter and speedo on each side and more buttons than we've seen on a motorcycle in quite some time. All are beautifully backlit.
Seventh heaven
As with a number of new Hondas, including the X Adv, the NC 750 and the Africa Twin, the new bike comes with the option to have the seven speed clutchless DCT drive system.
The DCT bike has walking pace forward and reverse while the standard gearbox has a reverse gear as before. There are no more excuses for poor parking!
Best of all, the bike now has an infinitely adjustable electric screen.
The new Gold Wing is available from official Honda dealers nationwide. The standard model will run you €32,500 and the DCT model comes in at €36,000. If you're in or around Dublin, call Barry or any of the team at M50 Retail on 014381999 for more details. Alternatively click here to find your local Honda Motorcycles dealer.

Back to listing