29 October 2021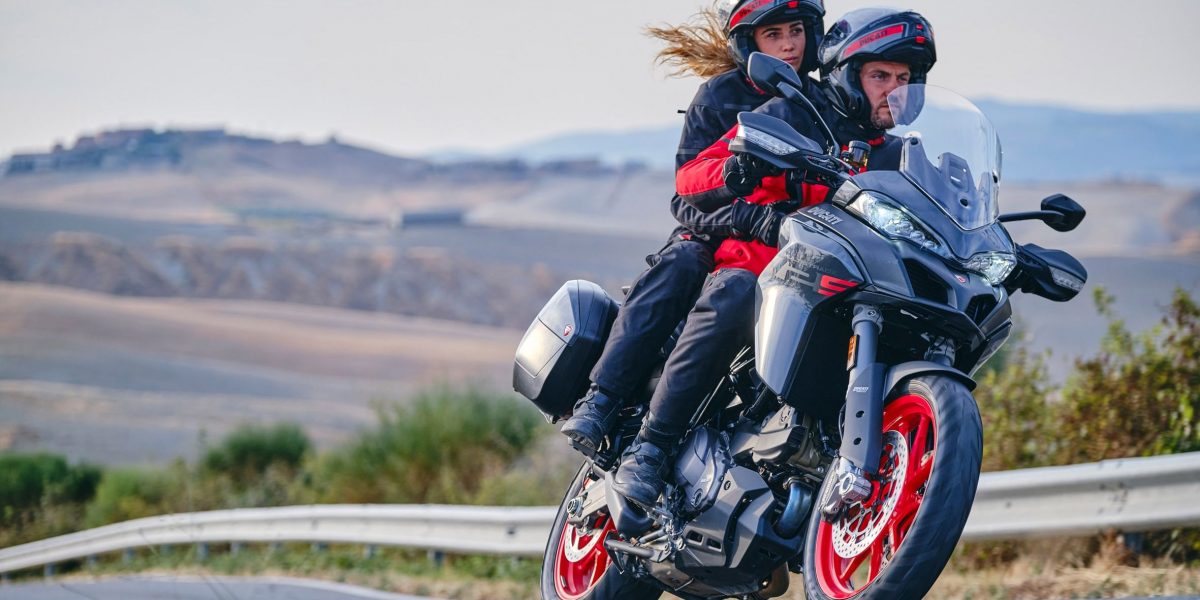 Multistrada V2 sheds kilos, gains tech
Ducati's Multistrada V2 has shed a few kilos whilst gaining in the engine and tech department. The ride promises to be more comfortable and predictable, whilst retaining Ducati's trademark sporty character.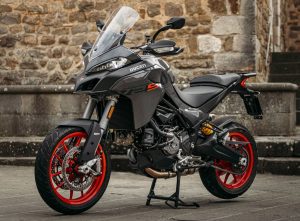 With the Multistrada V2, Ducati have made a comfortable, fun to ride, versatile and technologically advanced twin-cylinder bike.
Some five kilos lighter than the previous version and with improved ergonomics, it's even available in a 35-kW version for A2 licence holders.
The new bike is powered by the latest evolution of the 937cc Testastretta 11° unit. It's a desmodromic block with four valves per cylinder.
Longer service intervals are also part of the new range and this one is no exception.
Rather remarkably it only needs an oil change every 15,000 kilometres and a valve clearance check every 30,000.
Twin powers
This twin-cylinder puts out 113 horse power and promises to be very linear, as well as manageable and smooth at low revs. This is not, though, at the expense Ducati's typical sporty character which remains for the rider to release.
The engine features new connecting rods, new eight disc hydraulic clutch and an updated gearbox. In addition, there's an easier to use quick-shifter.
Ducati Skyhook Suspension also makes a reappearance on the Multistrada V2 as does the EVO semi-active suspension system, although these are only standard on the S version.
Both make for a more comfortable and predictable ride, particularly on the rougher stuff where the bikes 19' front wheel comes into its own.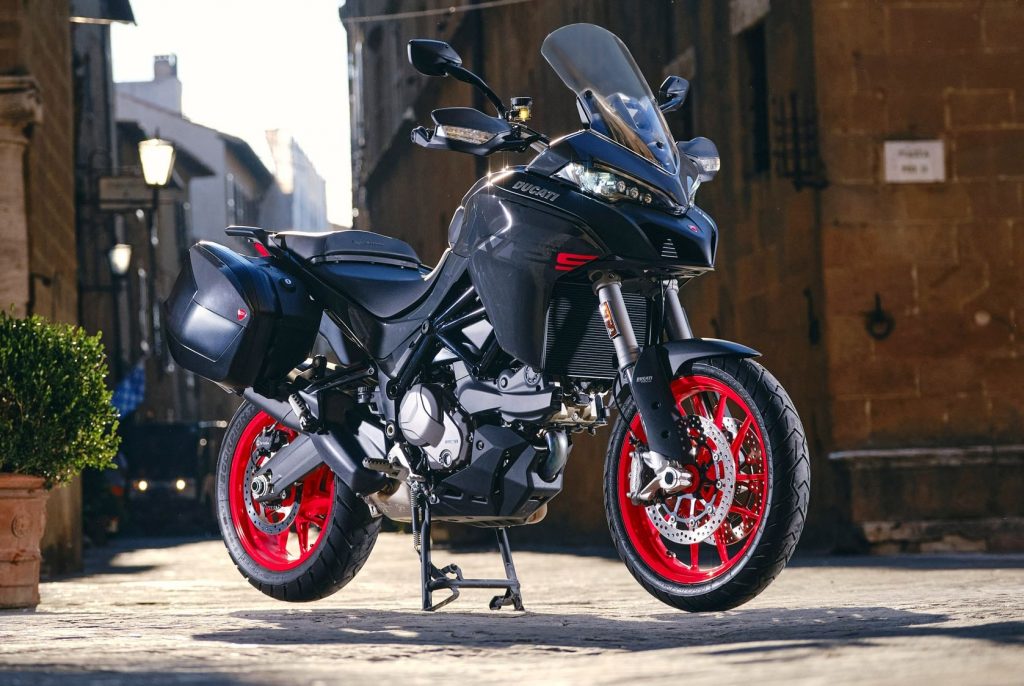 Slimline tonic
That five kilo weight loss – compared to the Multistrada 950 – comes in no small part through the engine update which has produced a saving of about 2 kg.
The rest is thanks to various parts having been lightened, including the mirrors, front brake disc flanges and the rims: the new Multistrada V2 rim mounts are about 1.7 kg lighter.
There is, of course, a state-of-the-art electronic package that offers everything any of us need to travel in comfort and safety.
This includes ABS Cornering, Vehicle Hold Control – which makes starting on sloping roads easy – Ducati Traction Control, the new Ducati Brake Light system and four completely configurable riding modes – Sport, Touring, Urban, Enduro.
As with all models in the Multistrada family, Ducati offers the V2 with a four year, unlimited mileage warranty.  For more details or to book a test ride call Declan at Rosso Ducati on 01 464 2211.

Best Ducati motorbike insurance? Try calling our specialist bike insurance team on 0818 945 950.
Back to listing