05 April 2019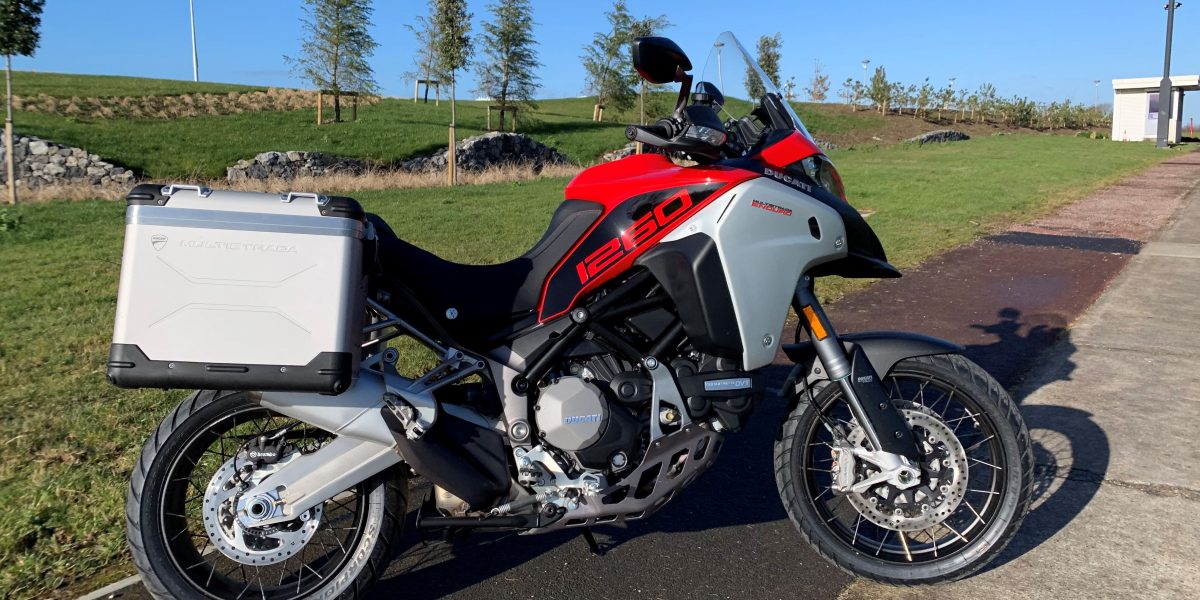 A Multistrada ready for adventure!
Paul Browne talks the torque and finds out Ducati's new Multistrada 1260 Enduro is speaking his language..
The new Multistrada has come a long way since the idea was first made real over 15 years ago.
It's now available in a choice of derivatives. The one I'm looking at is the Enduro. Think an Italian take on the adventure class of the tall tourer and you'll be on the right track.
Click thumbnails to enlarge.
While the new machine is different looking and the panniers on the test bike are dripping with intentions, it's the engine where all the real change is.
The new bike has grown up with a new 1262 cc Ducati Testastretta motor with Desmodromic Variable Timing –  that's DVT to you and me.
While there are also major chassis and electronics upgrades and even a choice of new colour schemes, it's this engine that takes my interest,
Targeted torque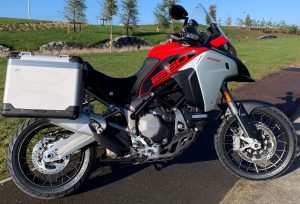 The company has realised that those of us who ride tall tourers like heaps of roll-on power, torque and are at a stage in our motorcycling where we're as likely to 'bang it off the redline' as we are to go to out raving.
This new block offers all the pulling power that we wished we had back in our nightclub days, all the way from the low-to-mid rev range.
Ducati are delighted to tell us that 85% of maximum torque is available below 3,500 rpm with a more than healthy 17% increase at 5,500 rpm. This makes the Multistrada 1260 Enduro the motorcycle with the highest torque in its category.
Full points, then, for giving us what we need and what we'll actually use.
The Multistrada is now available to test ride from both Rosso Ducati in Dublin (014642211). Enjoy!

Ducati motorcycle insurance quote? Call Principal on 1890 945 950 to speak to our friendly bike insurance team.
Back to listing