04 June 2021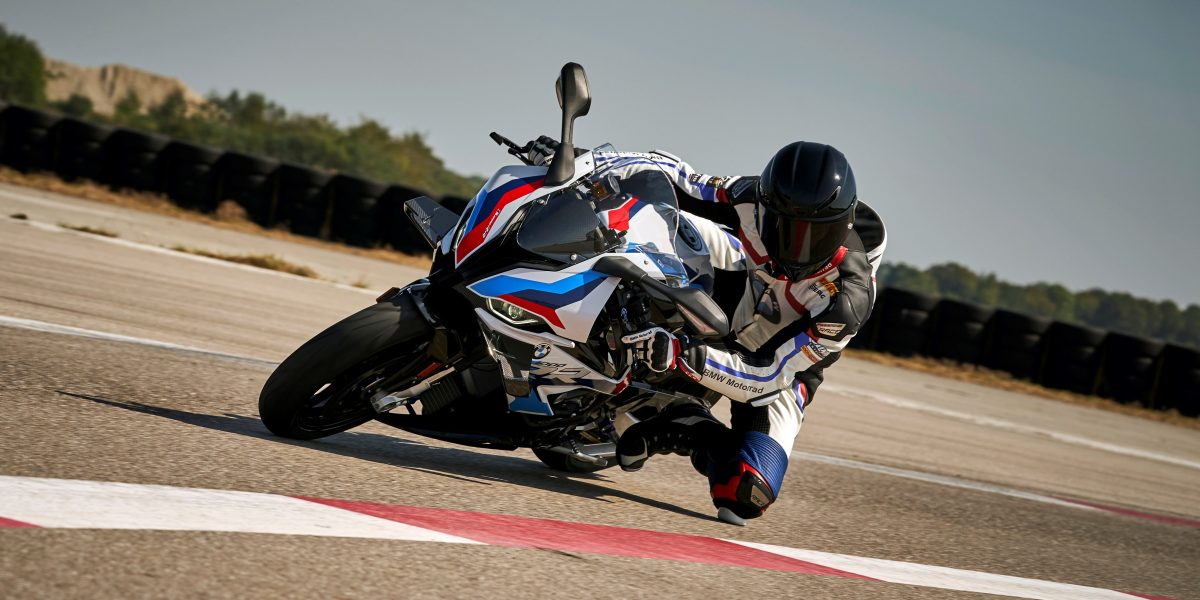 M's the word for new BMW
BMW Motorrad have just released their first M model – the M 1000 RR.
The new machine is based on the class changing S 1000 RR with the 'M' standing for worldwide success in motor racing.
A premium ride, the M 1000 RR is aimed squarely at customers with particularly high demands relating to performance, exclusiveness and individuality.
Starting block
It all starts with the engine. The new 'block' now has an output of 212 horse power.
While this sounds good, the fact that it has a wet weight of only 192 kg, makes it exceptional. It has more peak power and increased maximum engine speed.
Add in a suspension and aerodynamics package designed for maximum race track performance and the new machine ticks all the superbike boxes. Even the lightweight exhaust system is made of titanium.
The M winglets on the front were developed during intensive testing on the race track and in the BMW Group's wind tunnel. These are made of clear-coat carbon and, by generating significant aerodynamic downforce, make a huge difference.
The effect of the winglets is also noticeable in the bends and when braking. The downforce allows later braking and contributes significantly to increased cornering stability. The end result is a bike that can brake later and accelerate earlier.
Brake time
A set of M brakes as well as M carbon wheels come as standard on the new bike. This system was developed directly from the company's experience with the racing brakes of BMW Motorrad racing machines in the Superbike World Championship.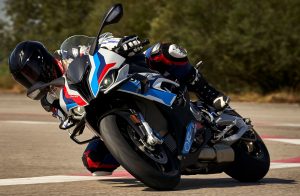 As a result they provide maximum fading stability as well as controllability. Rather wonderfully the new M brake callipers have a blue anodised coating which features the M logo.
The M 1000 R also comes with a GPS lap timer as well as a GPS data logger. These are displayed on the instrument cluster has a perfectly readable 6.5-inch TFT display.
The new beast emphasises its racing genes with the light white solid paint M Sport colour scheme in the basic colours of light blue, dark blue and red.
Further features of the M RR are the engine covers in granite grey and the fuel filler cap painted black. This is a bike that was born for racing, yet can be used on the road.
Make tracks
You'll find the M 1000 RR available from both Kearys in Cork and Duffy's in Finglas from €35,990. Keep in mind that in standard trim it'll top out at 305 kilometres an hour (on the track, right!).

BMW bike quote? Call our specialist motorcycle insurance team on 1890 945 950.
Back to listing