27 July 2023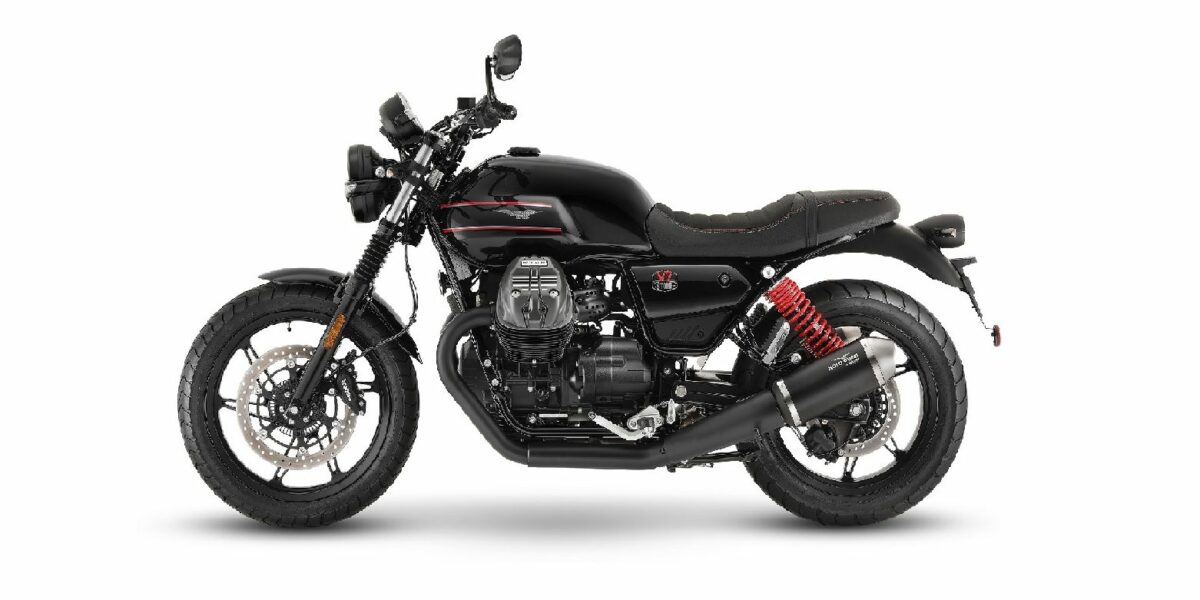 Moto Guzzi V7 sets style, in Stone if required
It's been around the best part of 60 years, but Moto Guzzi's V7 has never gone out of fashion.
Armed with a refreshed and power-boosted version of its signature V-twin, the latest machine marries retro stylings with thoroughly modern performance and comfort-enhancing technology.
Paul Browne gives it the once-over.
Of all the Moto Guzzi bikes on the market, the V7 is one of the best known, mostly due to its classic Guzzi design and being a machine that is very easy on the eye.
There is, too, the fact that this is a bike that's been around in various iterations since 1967.
The latest, available in standard and in a special edition, the V7 Stone, retains that iconic transversal V-twin engine, a one-of-a-kind configuration that's so strongly associated with the brand.
This time around the capacity has increased, with the new engine having been developed from the V85 TT unit.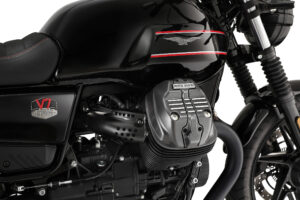 Whilst newly designed, an important part of the brief was to keep the same layout as deployed for all Moto Guzzi engines.
With a capacity of 853cc it produces 65 HP at 6800 rpm, although there's also a lower-powered machine that meets the requirements of A2 licence holders.
Split thinking
In the meantime, the new split-level seat makes for a more comfortable two-up riding experience, as does the 21 litre tank.
Substantial fuel capacity means both rider and pillion get to spend more time in the saddle and less at the local Circle K fuelling up and eating Kit-Kats that they don't really need.
Vibration-damping foot pegs and more spacious ergonomics add to the comfort of the experience.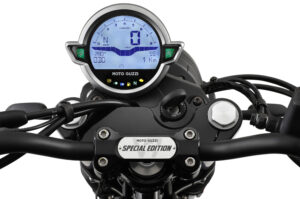 Eagle eyes
The LED lights include a headlight that traces the outline of the Moto Guzzi eagle logo.
The clocks are tidily incorporated within one single circular dial which is now an entirely digital affair.
This is hosted within a unit which again takes its stylistic nod from the eagle motif.
It displays a host of information via an odometer, trip meter, trip timer, and average fuel consumption meter, whilst the ambient air temperature, average speed and chosen level of traction control can also be seen at a glance.
It even has a gear indicator
All of this can be further complemented through optional extras such as the Moto Guzzi's own multimedia platform.
This connects your smartphone to the bike. Add a comms kit to your helmet and you can use it to play music and, if you absolutely have to, take phone calls.
The Moto Guzzi V7 is available from Megabikes in Dublin where it's priced from €10,995.

Moto Guzzi motorcycle insurance quote? Call our two-wheel team on 0818 945 950.
Back to listing