22 September 2023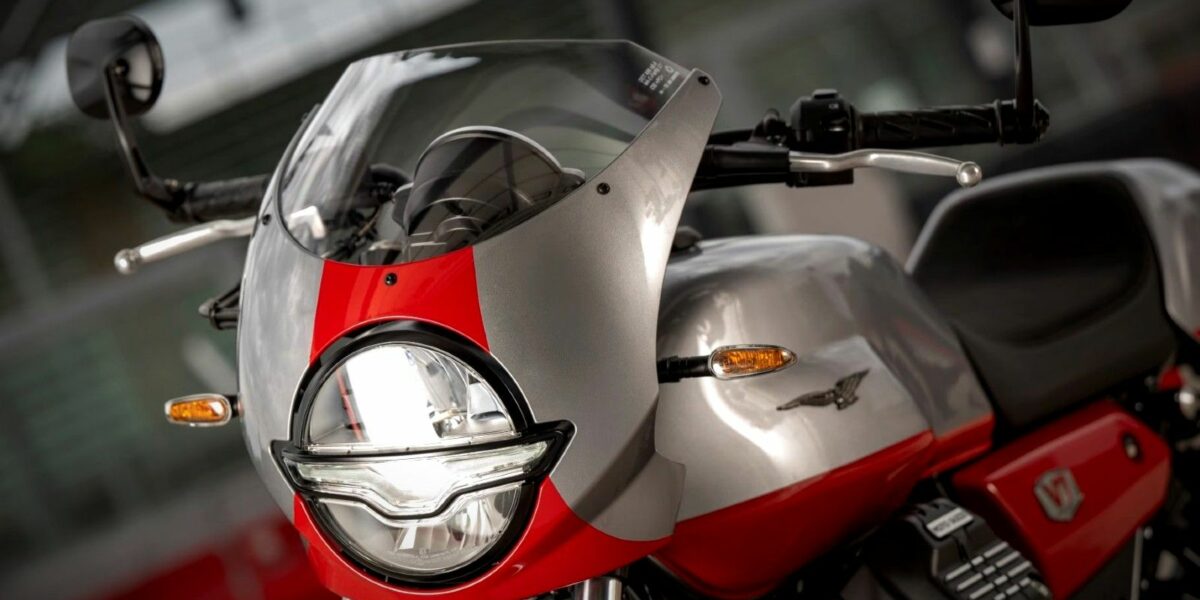 Moto Guzzi refreshes V7 with racing-inspired Stone Corsa
Moto Guzzi has again refreshed its iconic V7 with the launch of the Stone Corsa.
Informed by the Italian manufacturer's illustrious racing past, the latest edition looks very much the part, reports Paul Browne.
He'll even race it under your colours, should you be rich and daft enough to sponsor him.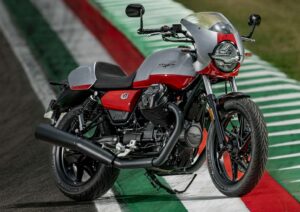 Moto Guzzi is 70 years young this year, which is a little bit like saying that I'm 83 kilos light. Anyway enough of that, the big news is that the iconic Italian brand continues to shower its V7 with love, affection and new variations of the model.
The latest unique re-making of the V7 is the Stone Corsa.
The bike was introduced at an open house hosted recently at the company's HQ in Mandello.
Thousands of the marque's visiting fans were awed by this, the latest, incarnation of the bike.
Good sports
While the engine and chassis are the same as the parent model, on the Corsa the styling is both different and, I reckon, wonderful.
Some would argue that it captures the Moto Guzzi's sporting past perfectly. That, to me, would appear to be the case.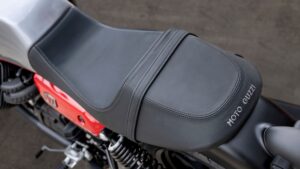 Features such as the saddle – which is styled to look like a single-seater – and the fairing, warrant an old-school open face helmet worn with a pair of old school goggles.
The latter adds to that styling and finishes the bike's look perfectly.
The trim on the machine is also very easy on the eye.
A base metallic grey is overlaid with red detailing which really brings out the Stone Corsa's body lines.
The bar end mirrors, twin pipes and neat tail light would make a hipster smile and the bike comes with a special edition plate on the handlebar risers.
Racing certainty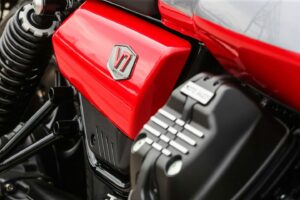 But back to the racing.
The 'Corsa' will, indeed, be raced.
Moto Guzzi has funded its own 'Fast Endurance' domestic series.
With reference to this gladiatorial competition, if anyone is interested in sponsoring me I'm quite definitely up for proving my on-track skills here.
Yes, if you have the money, then I have the talent! I also really like the thought of living in Italy for the season.
The Stone Corsa extras on offer are similar to the rest of the range and include a similarly styled pillion seat cover.
Talk to Ross at Megabikes if you fancy embracing your inner hipster…!

Moto-Guzzi motorcycle insurance quote? Call our two-wheel team on 0818 945 950.
Back to listing