23 February 2018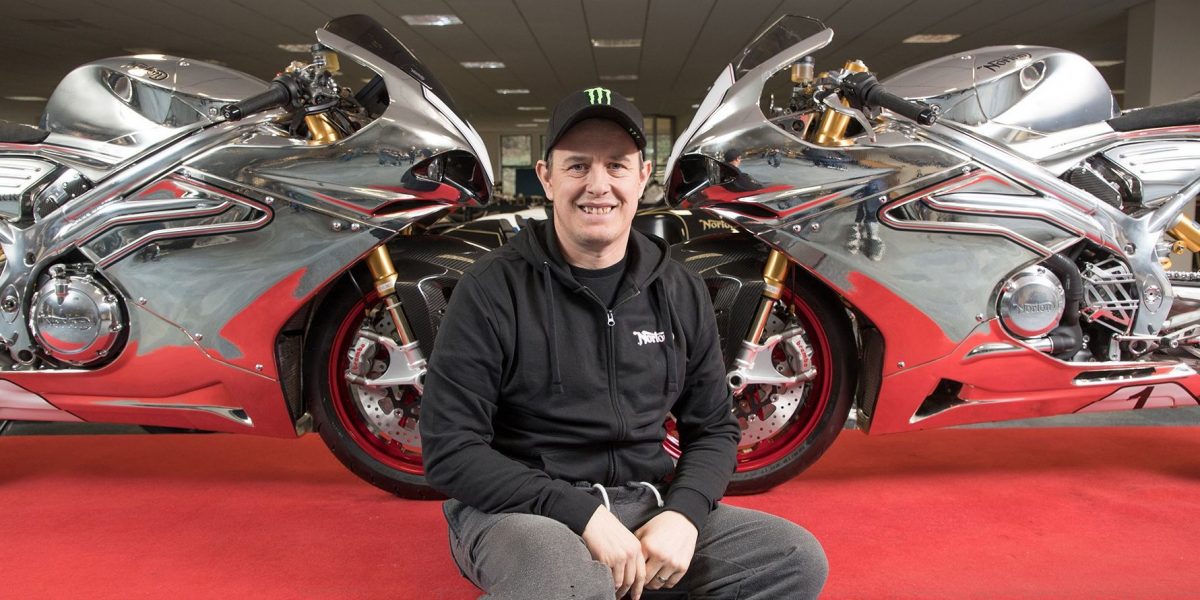 McGuinness heads to Cork's Monster Motorcycle Show
He's won the TT no fewer than 23 times. He's now signed to ride for the Norton factory team for the 2018 Superbike and Senior TT Races. But this weekend Road Race winner John McGuinness is taking time out from the track to meet his fans at Cork's Monster Motorcycle Show.
He'll have plenty to chat about.
He's set to join 2015 British Superbike Champion Josh Brookes in a two-man Norton team which will harness the considerable powers of  the latest specification Norton 'SG7' machines. These have been derived from the firm's flagship V4 RR road bike.
John last won a Superbike class race in 2015, when he won the Senior, which also saw him breaking the outright lap record with a time of 132.701, which remains his fastest lap around the Mountain Course.
He achieved podiums in both the 2016 Superbike and Senior TT but missed last year's TT due to serious injuries which he sustained in the North West 200. While he is still recovering he expects to be back to full fitness in time for his TT debut with Norton this June.
McGuinness has enjoyed a remarkable TT career and is second only to Joey Dunlop in outright victories and is rightly considered as one of the all-time TT greats.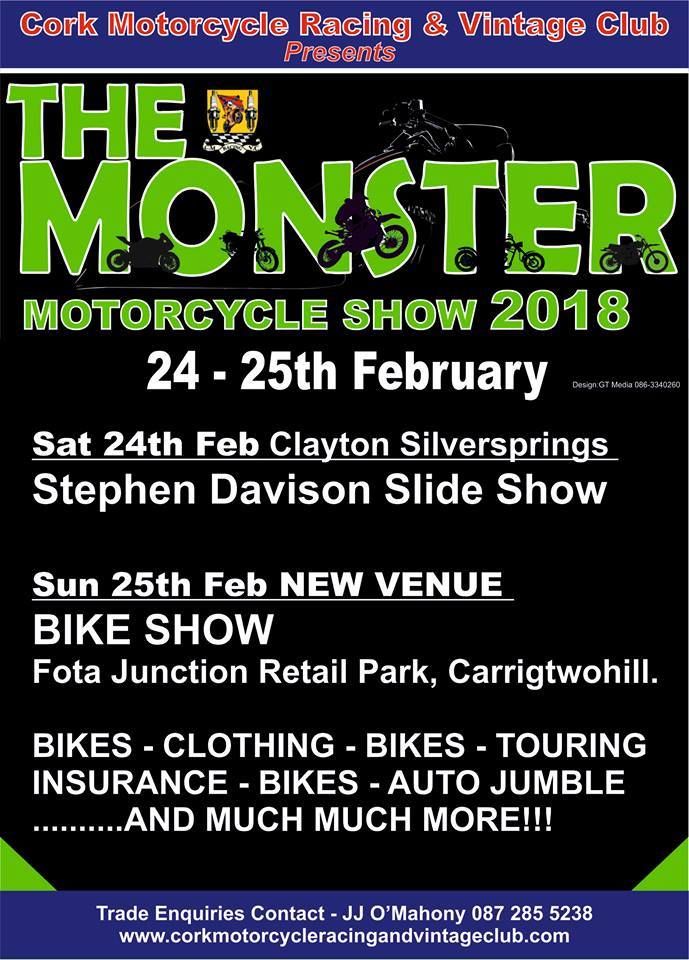 His career has now stretched beyond twenty years. He first announced himself to the road-racing world in 1996, finishing the highest placed and fastest newcomer in the 250cc race. His name has since become synonymous with the Isle of Man Mountain Course.
He has stood on the podium a record 46 times from 78 race finishes and is confident that more success is just around the corner now he has teamed up with this iconic brand.
"I didn't want to end my career due to an injury, but the truth is I didn't know whether I would be able to come back as I didn't know how fit I was going to be," he said. "Right now, things are going well. I feel a lot sharper and my head is in gear and ready to go. The plan is to get the external fixator cage off my leg by the end of this month and after that we can start working towards getting bike fit and testing."
"I'm definitely ready for a change of manufacturer. I needed an injection of enthusiasm and I've found it with Norton. From the first time I met with them the vibe was there as was the passion. I watched Hislop win the TT on the Norton in 1992 and it was massive. Everyone remembers that!
We can't get carried away, it's going to be a big job but I've watched a lot of videos of the bike in action, I watched the bike out on track last year and it's clearly a very fast and capable machine and I can tell you there are worse handling bikes out there too, so there's no reason we can't do the business if the stars line up right."
At the Cork show McGuiness and Glen Irwin will be presenting a slide show with road race photographer Steven Davison at the Silver Springs Hotel. You'll also find the Principal posse in town the following day, Sunday the 24th. We'll have a stand in the main hall at the Fota Business Park show venue so be sure to drop by if you have any motorcycle insurance queries and to claim your free Principal Insurance calendar.

Back to listing