16 March 2018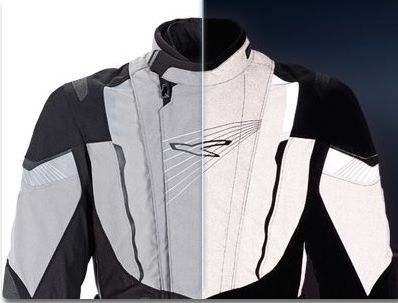 Macna light up the night
Macna's latest range of protective clothing featuring "Night Eye" technology is set to light up Irish bikers.
Wholesaler AKB.ie has again brought Macna to our shores and both Franklin Motorcycles, the Indian Motorcycle dealership in Swords, as well as Lee Honda in Cork are now specialist centres for the brand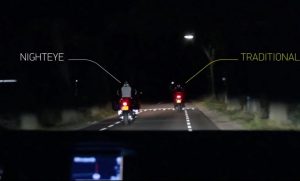 Night Eye is a very clever addition to motorcycle jackets – and it works incredibly well.
Be seen, be safe
The jacket is regular old grey by day, yet becomes incredibly luminous at night. When placed in the range of any other vehicles headlights, it'll light up like a reflective traffic sign.
Check out this video to see just how effective the technology is at making bikers be seen and be safe.
This is thanks to the fabric being coated with lots of microscopic beads. They catch the light and reflect it back to its source, even from long distances.
Meanwhile all of the jackets and trousers in the range are waterproof, breathable and have CE protection in the shoulders and elbow and knees.
Equality of protection
Macna offers five jackets across ranges designed for both men and women.
The Traction Night Eye and the Myth Night Eye retail at €199, the Mountain Night Eye at €290. whilst the Fulcrum come in two editions, Standard and Pro, priced at €239 and €299 respectively.
In the women's range, the Beryl and the Iron carry tags of €199 and €189.
To protect your digits Macna offers its Rock gloves. They feature OutDry, which – as you might have guessed – means they are waterproof. Costing €140 they are also thermos lined.
To check the Macna range out or to arrange a fitting, call Franklin on 015385005 or Lee Honda on 0214351133.

Back to listing