23 December 2021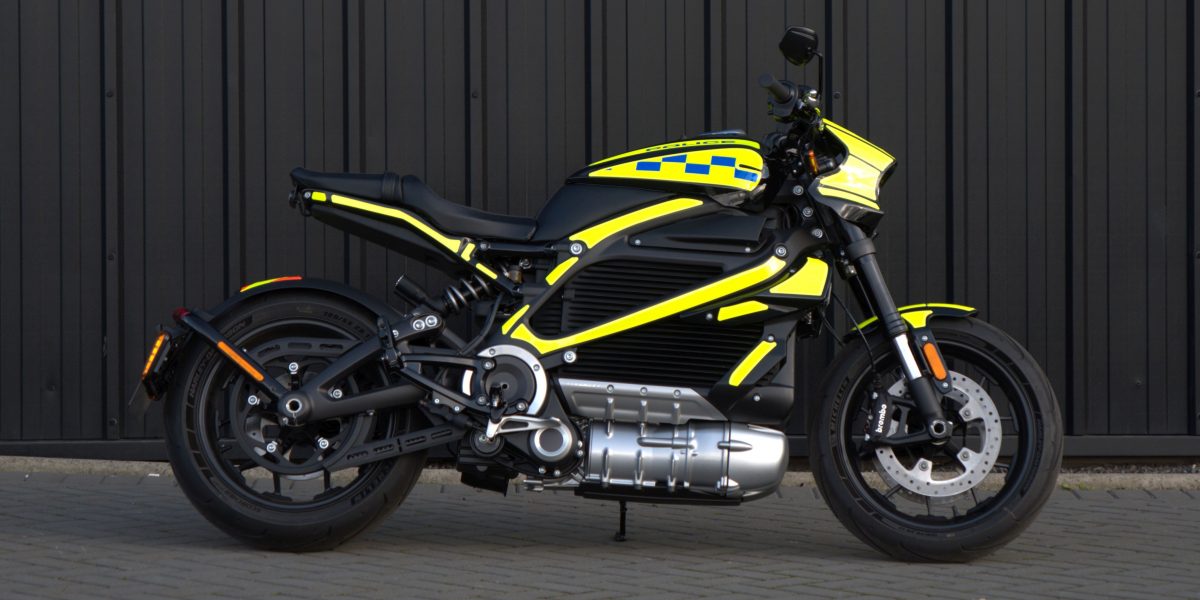 LiveWire gets charged by police
Always on the right side of the law, Paul Brown reports on how Harley-Davidson's all-electric LiveWire has gone on patrol with the PSNI's BikeSafe team.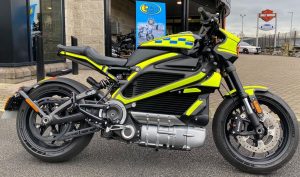 The Harley-Davidson LiveWire has been one my very favourite new motorcycles this year.
This all-electric motorcycle is an exhilarating and evocative new model designed to offer the rider a high-performance motorcycling experience infused with a new level of technology.
The fact it has a premium look and feel of a Harley-Davidson machine are bonus mark ups, too.
Now it's about to face one of the ultimate tests for any road bike.
Safety plug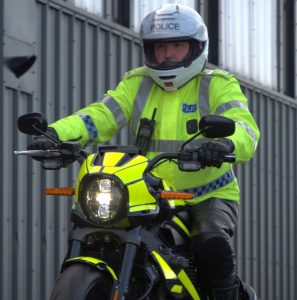 The PSNI BikeSafe Team have taken delivery of a fully electric Harley-Davidson LiveWire motorcycle.
This bike is liveried up in police colours and fitted with emergency lights and sirens.
One of the few fully electric motorcycles on the market, the Harley-Davidson LiveWire has an open road range of over 160 kilometres and boasts 104 bhp.
This one is on loan from Harley-Davidson UK, the company being keen to provide a zero emission motorcycle to the PSNI to promote such a worthwhile endeavour as BikeSafe.
As such you'll find it  on display at BikeSafe events over the coming months.
Feel the force
The bike has a high-voltage Recharge Energy Storage System (RESS). This provides a generous 235 km of city range.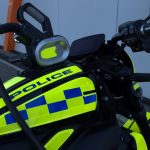 This will enable officers with the PSNI to react in a quick, safe and clean manner. It's not surprising that the bike has won a number of awards.
In order to get the bike ready for the job in hand, this unique, fully-electric LiveWire machine has been specially adapted to meet the exacting operational needs of the force.
This task was successfully undertaken by the technical team at Belfast Harley-Davidson, housed at the dealership in Antrim.
Right to silence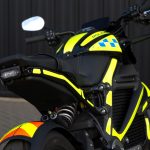 The immediate torque of the H-D Revelation all-electric powertrain propels the new bike.
Indeed, the LiveWire is capable of rapid acceleration to peak speed with just a twist of the throttle; there is no clutching or gear shifting required.
The power is complemented with optimised centre of gravity, rigid aluminium bolt-together frame and premium adjustable suspension.
So, if you're in Northern Ireland anytime soon and you fancy riding a bit faster than you should, check your mirrors first because this is one 'polis' bike that you won't hear coming!

Best Harley-Davidson motorcycle insurance? Call us on 0818 945 950 for your bike insurance quote.
Back to listing