19 November 2021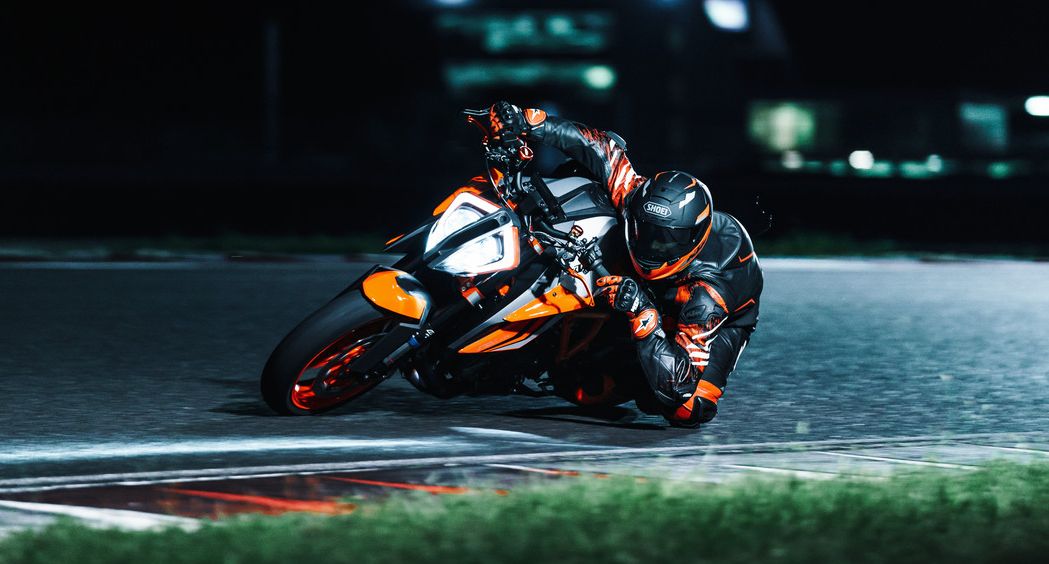 KTM gives Beast a boost with new 1290 Super Duke R Evo
Those clever folk at KTM have given the company's flagship street machine some tech tweaks. As Paul Browne reports, the 1290 Super Duke R Evo is very rider friendly, with a host of options to optimise road and track performance.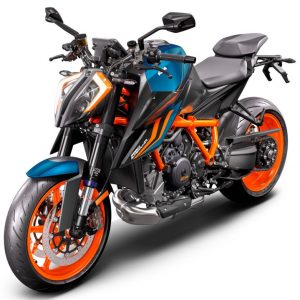 KTM's 1290, aka 'The Beast', is the company's flagship street motorcycle.
Back in 2020 it garnered a number of tweaks and engineering improvements.
The most dramatic of these was on the 'R' version.
This benefited from major weight savings along with a reworked engine and a new electronics package.
It may well be naked, but it's already very well dressed!

New for '22
Now for the new year, KTM has launched a 1290 Super Duke R Evo.
The new iteration brings more tech to the fore, adding that utterly brilliant second generation APEX semi active suspension from WP. All of which is controlled at the push of a handlebar mounted switch.
There are now three different damping modes; Comfort, Street and Sport.
In addition, the spring preload of the rear suspension can be set via the TFT menu up to a lofty 20 mm above its base height in ten increments.

Damp treatment
As well as the standard suspension settings, the optional suspension pro package offers yet another three damping modes.
The first one, Track, provides the stiffest available setting developed, the optimal for, you guessed it, track days.
The next one, Advanced, allows the rider to select the level of damping for the fork and shock on a scale from one up to eight. This suits more technical riders and their riding styles.
Then there is Auto. This is the most intelligent of the trio and happens almost instantly without any interference in the ride.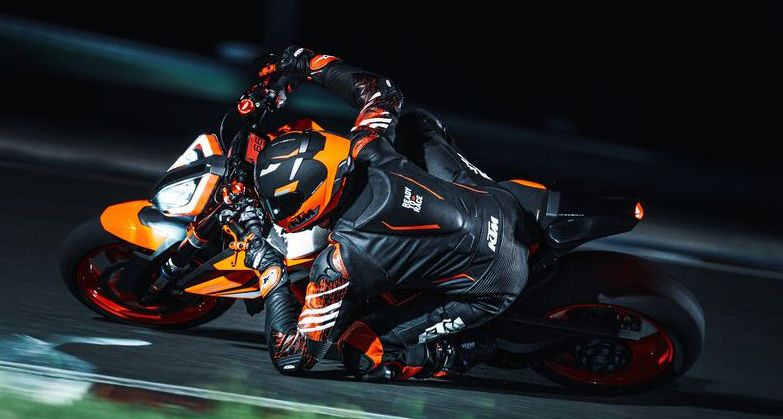 Auto motive
It also offers three automatic preload auto-levelling settings, low, standard and high.
The suspension is able to adjust the preload automatically in accordance with the weight of the rider and recreate three defined geometries.
First is standard for a neutral and balanced geometry. Second rewards the rider with a relaxed, less aggressive, more comfortable geometry, all with a lower seat height. Then there's aggressive, an agile track attack geometry, with a more loaded front end.

High end
Another optional feature on suspension pro is an anti-diving setting. This keeps the front-end high under hard braking. It can of course be switched off if desired.

Both the R and Super R Evo continue to feature the Rain, Street, Sport, as well as the optional Track and Performance ride modes. Selecting any of the above settings can be performed on the fly. Throttle response is also given a further boost with the addition of a new quick-turn throttle twist grip.

KTM's 1290 Super Duke R Evo will arrive at M50 Honda from January.

Our best KTM motorbike insurance quotes? Call our specialist two-wheel team on 0818 945 950
Back to listing