22 January 2021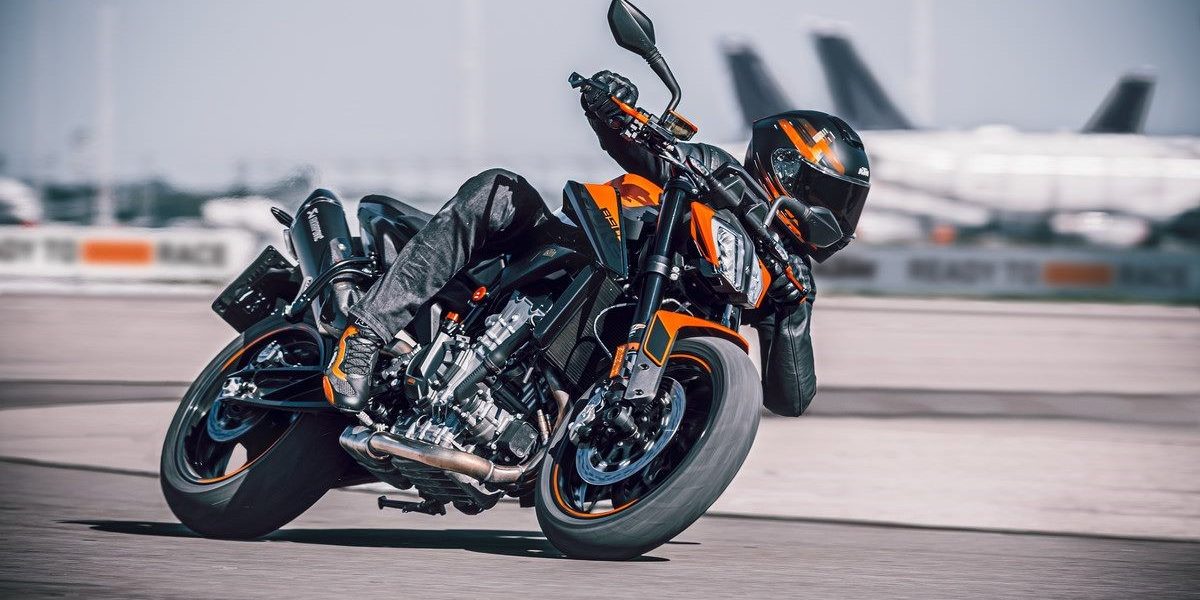 KTM 890: Bigger, lighter, faster
Want to know how Paul Browne lightens his lockdown load? He drools over fresh metal, that's how. This week he's cast his eye over the new KTM 890 – and he likes what he sees.
The highly regarded KTM 790 DUKE has been joined by a new 890.
All that was good about the LC8c parallel twin that we got so much fun from when the 790 was launched, has now found a new limit.
The new KTM 890 was preceded by the 'R' version in early 2020. That was a track weapon, while at the same time being an involving experience on a back road.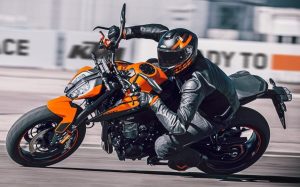 The new 'standard' machine enjoys the same power, ergonomics and exhaust note.
The bigger block is an 889cc unit and uses a more advanced ECU.
It now puts out 115 Hp and 92 Nm of torque and the increased rotating mass ensures better cornering stability and smoother engine action at lower revs or on a semi closed throttle.
Cornering ABS is a feature and helps the 300mm twin floating discs with improved calipers to haul up  should a decrease in speed become imperative.
Light work
Meanwhile getting going again is made even easier with a quick-shifter.
The whole thing is built in a CroMo steel frame with a cast aluminum subframe. The engine sits in the middle of the handling package as it's a stressed member of the chassis.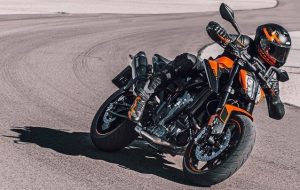 Fitted with a light sensitive TFT display that's customisable, the KTM 890 also features rider aids such as three standard modes. These are rain, street and sport. Then there's always the track setting.
The bike's traction control can be increased or lowered through no fewer than nine different settings. The anti-wheelie can also be disengaged, and the throttle response has three settable levels.
Launch control fixes the engine at the ideal revs to get off the lights without needing to call your insurance broker.
Data drive
Deep inside the bike the ECU takes in a huge amount of information from the state-of-the-art 6D lean angle sensor and uses the same to give the rider optimum feedback.
The new 890 weighs in at only 169 kg and has a full set of adjustable WP APEX Suspension. The seat is slightly lower than the 'R' at only 820mm.
The lights are all LED units and the bike can be paired to a 'My Ride' App designed by KTM to be used with the bike.
Talk to the KTM team on 01 4381999 for more details.

Looking for KTM insurance? Call our specialist  team on 1890 945 950 for your bike insurance quote.
Back to listing