20 May 2021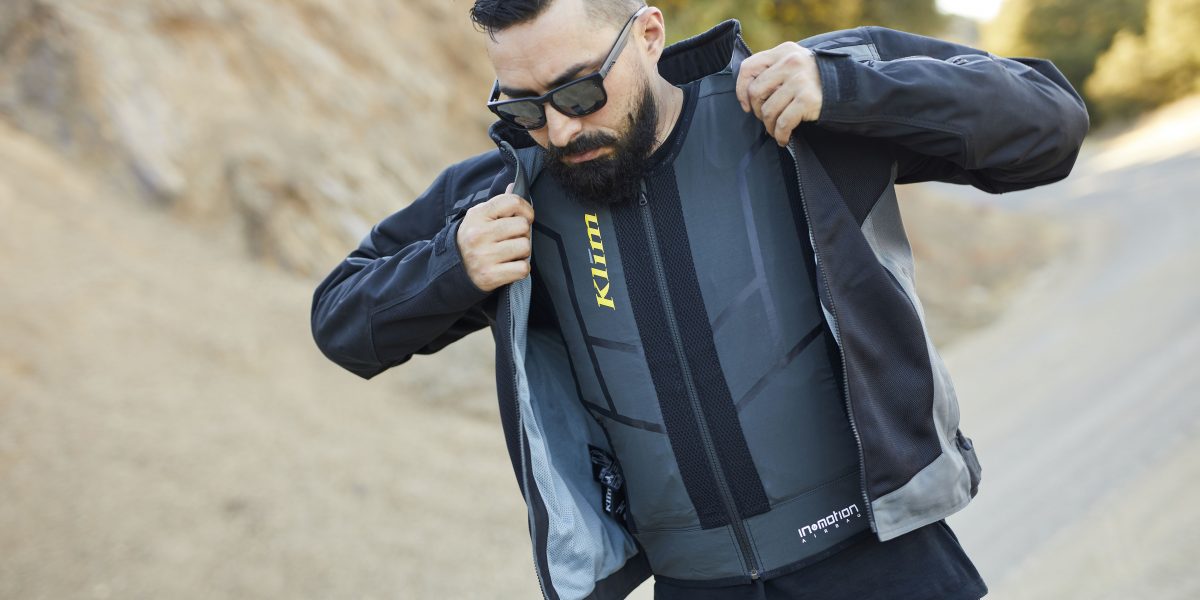 Klim's bag for life
As riders we've an unprecedented opportunity to reap the benefits of some exceptional Personal Protective Equipment (PPE).
There are the new technologies that are coming on stream.
Cutting edge safety equipment is being developed in racing, particularly Moto GP. Now these guys have developed a practical and easy to use motorcycle airbag.
This piece of kit is going to be the next 'helmet' in terms of how universal wearing one will be in a few short years.
Bags of choice
There are a host of manufacturers using them in their clothing.
These include household names such as Dainese, Alpinestars and RST.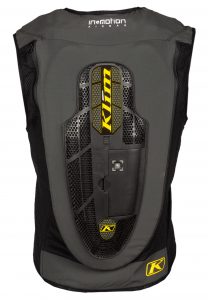 All make clothing that incorporates the airbag and for the most part you can't tell that the system is hidden in the jacket or suit.
Some companies, such as Klim make an airbag that can be worn independently.
Klim is among those bike safety gear outfits to incorporate airbag technology manufactured by smart protection systems specialist.
Klim's airvest can be worn under or over any jacket or suit. It has no wires or sensors on the bike, as these are prohibited in MotoGP. Therefore it won't impede the rider in any way.
The jacket is 100% autonomous, with an electronic crash detection system which uses embedded algorithms to function. These measure the position of the wearer up to 1,000 times per second to detect a fall! The sensors that do all their work are connected via an app on a smartphone and automatically upgrade the technology.
Inflation rate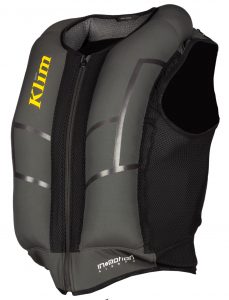 But the big thing about this very neat bit of kit is the speed at which it inflates.
From detection to full inflation takes just 60 milliseconds! Once 'up' it protects the riders spine, neck, thorax and even their abdomen.
This CE certified airbag system also has an integrated CE back protector.
In spite of offering all this protection it's still light, breathable, and is cleverly designed for an ergonomic fit.
Give the recent toll on our roads it's important that we all dress and ride safe. Time now to perhaps to think about upgrading your kit to include one of these airbags?
ADV Gear here in Dublin have them in stock at €420 and can be contacted on 087 706 0146.

Back to listing