09 April 2021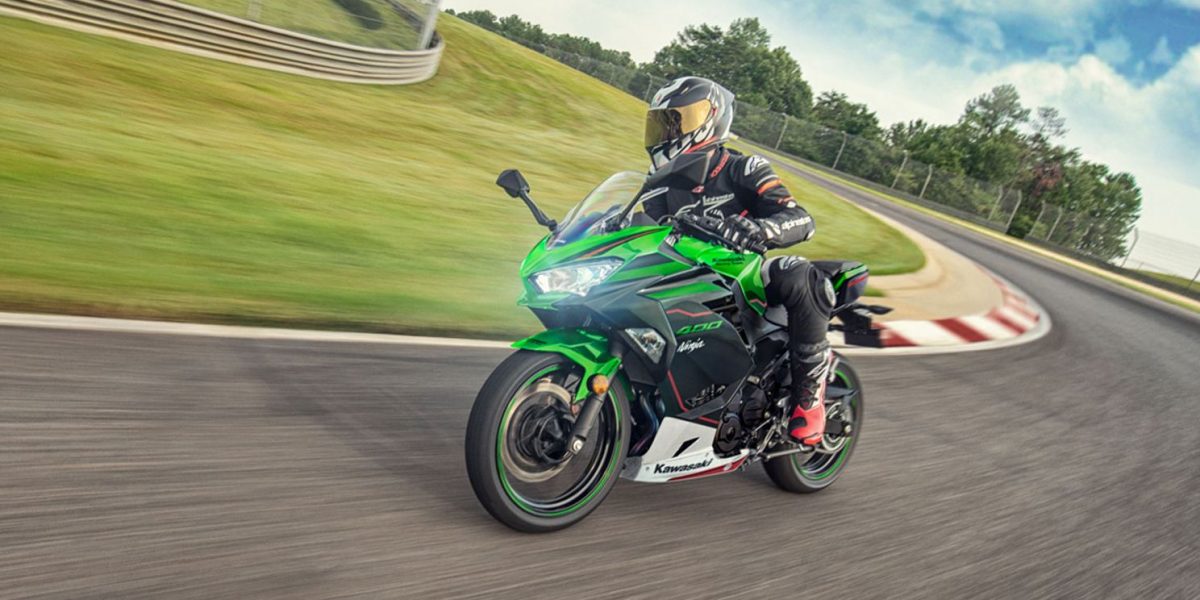 Kawasaki Ninja 400: Green, clean, just a little bit mean
Japan's green giant, Kawasaki, reintroduced us to the idea of learner legal sports bikes way back in the day with the Ninja 250.
That's now over fifteen years ago! Well they do say that time flies when you're having fun.
A lot has changed since then and the bike has now evolved into a 400cc offering.
Sports club
This new Ninja 400 is the latest sports model to enter, what has now become, a highly competitive arena.  Honda, Yamaha, Suzuki and even KTM have some excellent offerings in the class.
For this year the Kwacker is clad in sharp new colours.
Best of all, however, it now delivers greater performance than its predecessor. It does this thanks to an all-new engine and chassis that are more powerful as well as being significantly lighter.
Just like the smaller engined 250 and even the 300 offerings that preceded it, the new model possesses a whole lot more than just high performance and good looks.
Relaxed ride
While the engine is indeed more powerful, the new Ninja is light, handles predictably and has a relaxed, sports rider biased riding position.
This makes for a bike that is novice friendly as it's an easy machine to ride. But, because it's unintimidating, it's also a fun bike on which to get introduced to the world of sports bikes .
One of the really clever ways that the company achieve this is through its Ergo Fit system.
Size matters
This piece of cleverness is an exclusive sizing system that creates the perfect fit for riders no matter what size they are.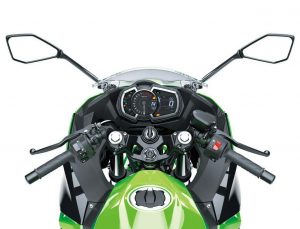 This is done by adjusting the bike's handlebars, seat, as well as the footpegs to accommodate both the rider's height and reach.
This allows everyone to feel at one with their machine.
Standard form
ABS comes as standard as does the racing technology-based assist and slipper clutch. This acts as both a back-torque limiter in addition to being a self-servo mechanism that enables a lighter clutch lever pull.
Young people; you lot have never had it so good, now go book yourself onto a track day (subject to restrictions of course)!
For more info on the Kawasaki Ninja 400, the people to call are BikeWorld in Dublin on 01456622. The new bike costs from €7,750.

Need a Kawasaki bike insurance quote? Just give our specialist team a call on 1890 945 950.
Back to listing