20 March 2023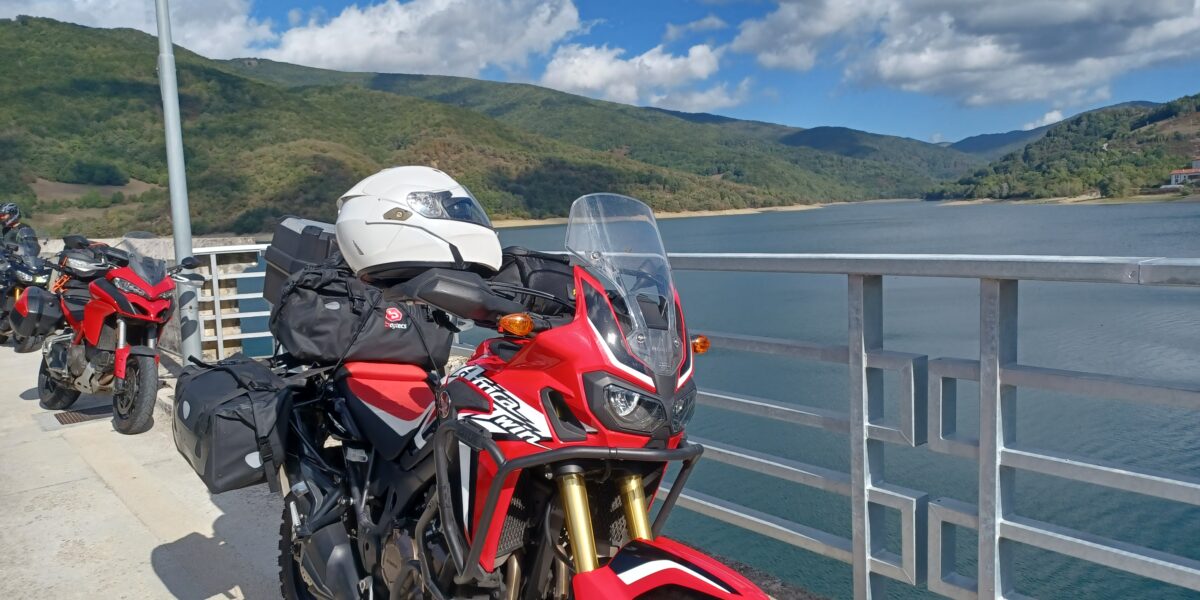 Jason opens lid on his top Motorcycle Travel Tips
An experienced international touring motorcyclist, Jason Ryan, a director of our sister company Wright Insurance Brokers, shares the top motorbike travel tips he's picked up along the way.
As the new bike season approaches, now's the time to be preparing your bike and yourself for a summer of riding fun.
If you're like me, you'll be prepping for a trip of a lifetime – or at least of the year!
There isn't anything quite the same as riding a bike in a foreign land. New languages, food, and brilliant roads, they're all best explored from the saddle of a motorcycle.
In recent times I have undertaken three exhilarating tours, two to the Alps and one to the Pyrenees. There's no better way of exploring the twists, turns, ascents and descents of Europe.
Prep talk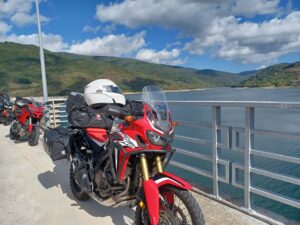 As with many other things in life, being properly prepped makes for an easier and more enjoyable experience.
Having clocked up more than a fair few touring miles I thought I'd share a few of my motorcycle travel tips.
Hopefully, they'll help you squeeze the most possible fun from your two-wheeled tour.
My first motorcycle travel trip draws from the old Scout motto: Be prepared. Pre-trip bike preparation is vital.
Book a service and get your bike in the best condition you can to reduce any risks of breakdown.
Check your tyres, and change them if they have worn. I would be inclined to go abroad with new rubber which will increase your confidence whilst riding on roads you have never been on.
It goes without saying that brakes, oil levels, coolant and electrics should also be checked prior to departure.
Packing spare bulbs could also mean the difference between a great day and a long one!
Paper trail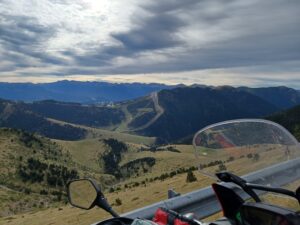 Paperwork to pack would include your insurance certificate.
Should you get stopped at a checkpoint, it's much easier to produce a hard copy than show it on your mobile.
Making copies of your licence, passport and vehicle licence certificate is another good idea, not least if you should lose the originals somewhere along the way.
Also bring your E111 Health Insurance. Be sure not to travel without this.
If you need medical attention, hospitals will recognise your E111 European Health Card and Passport and provide the care you require and to which you are entitled as a European citizen.
But beware that this is not a substitute for travel insurance which you should always take out.
Whilst policies vary, most will include cover for the often eye-watering costs of medical repatriation by road or air ambulance should you become badly hurt or unwell.
When taking out that cover be sure to tell your insurance company that you are travelling on a motorcycle.
Have Euro vision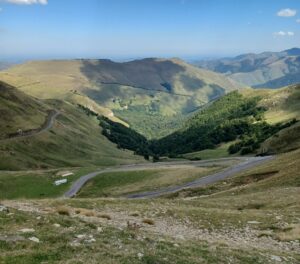 I always ensure that when I'm renewing my bike policy, it includes European Breakdown cover. Let's face it, a breakdown can be very costly and inconvenient at home, let alone when you're hundreds of miles away navigating both unfamiliar terrain and language.
The good news is that providing you have a full licence, this cover comes as standard with every Principal Insurance Ireland motorcycle insurance policy.
I always bring some basic tools to help me get back on the road quicker in the event of a minor mechanical problem.
It also means I can keep my bike in good condition along the journey. It's good practice to check your tyres and drive chain daily.
Things to stash in your panniers, tail bags or top box might include chain oil, a tyre pressure gauge, a 12v pump, a screwdriver, an adjustable spanner, cable ties and screen wipes.
Be ready to maintain yourself too. Bring a basic first aid kit, including everyday essentials such as plasters.
Tech talk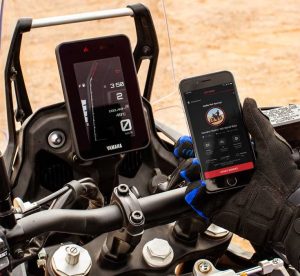 If you are travelling with a group, intercom headsets are a worthy investment.
They'll help you keep fellow riders updated on road and traffic conditions, give them directions and provide a little advance notice of any hazards and, of course, the stunning views that lie ahead.
Given the excellent map technology on mobile phones these days, all you should need is access to a good network with EU roaming and a cradle to hold and charge your handset.
Be aware that some countries, such as Andorra, do not fall under EU roaming.
Downloading route stages will also help should you lose your connection. Do this using WiFi at your accommodation before checking out, it will save you on mobile data too.
Make sure you dress for the occasion. I always make sure to pack good wet gear. While I may not necessarily intend or expect to ride in the rain, at least I have it with me.
But, pack light and cleverly to reduce the overall weight of your bike.
A dry roll bag containing your overnight clothes will sit comfortably on the passenger seat and be handy to grab when you park up at your accommodation.
Panniers are great for tools and wet gear, but when packing, make sure you distribute the weight evenly.
Remember, too, to keep enough space in your top box for your helmet and gloves when you stop for a break. Losing these to an opportunistic thief would not be the best holiday memory.
Route master
Plan your route with care.
Rule #1 is not to over-commit on mileage. It's a holiday, not a race and you don't want to ride tired simply because you're worried about getting to your pre-booked hotel.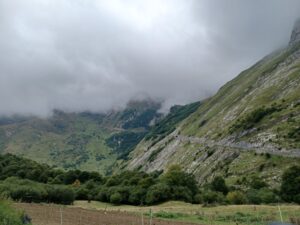 If you want to live a bit more adventurously, don't book ahead and simply explore the country. Then scout for a bed when you've rolled into somewhere nice and you're done with your day. This, of course, is not without risk – but then that's the adventure!
It goes without saying, but I'll say it anyway; always check the weather.
You're in unfamiliar terrain experiencing an unfamiliar climate so be prepared for changes in temperature and conditions. This is particularly true in the mountains where, weather-wise, anything can happen!
In the mountains, most hotels are happy to provide local weather updates.
Armed with that knowledge, dress appropriately, bearing in mind temperatures can vary significantly between peaks and valleys. Dress so you can layer up or down accordingly.
Group thinking
If you're riding in a group, there are a few things you might consider.
It's always worth agreeing on a final destination. This allows everyone to safely ride at their own pace and avoids placing pressure on less confident and inexperienced riders to keep up with the pack.
Always keep tight when riding in towns or cities. It's easy to get split up.
More motorcycle travel tips
There's a lot to think about and therefore a lot to potentially forget, so here's a list of a few more things you might want to consider when planning, preparing or undertaking your adventure.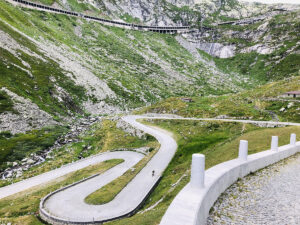 Park life
Watch out for uneven parking spots, especially outside mountainous hotels. With its extra luggage, your bike will be heavier than usual and may be more susceptible to an expensive topple. Always park in gear.
Weight watch
You need to get used to that weight too. Practice slow riding with your bike fully loaded before you go.
Tank talk
Don't ride on the red light. Fill up when you can. Petrol stations may be few and far between and it's really no fun getting caught on empty in the middle of nowhere – no matter how picturesque it is!
Braking news
Be sure to get in the right gear when handling bends. Not only will this give you more control to roll on and off the throttle, but increase engine braking. This will prevent you from over-using – and overheating – your brakes, minimising the risk of brake fade which can reduce your stopping distance and even seize your brakes.
Bottle top
Pack a daily bottle of water so you can keep hydrated.
Tunnel vision
Take extra care when entering or exiting tunnels. It can take a moment for your eyes to adjust to the change in light, especially if you're wearing sunglasses.
Enjoy the ride!
I've tried to cover a lot of bases, hopefully, to support riders thinking of embarking on a European motorbike tour.
Having said that there's no doubt I could have said more. If you have thoughts or advice to share with your fellow riders, be sure to let us know!
Mostly though I just want you all to stay safe – and enjoy the ride!

Motorbike insurance with European Breakdown as standard?* Call our team on 0818 945 950.
*Offered as standard to policyholders with a full motorcycle licence.
Back to listing