23 February 2023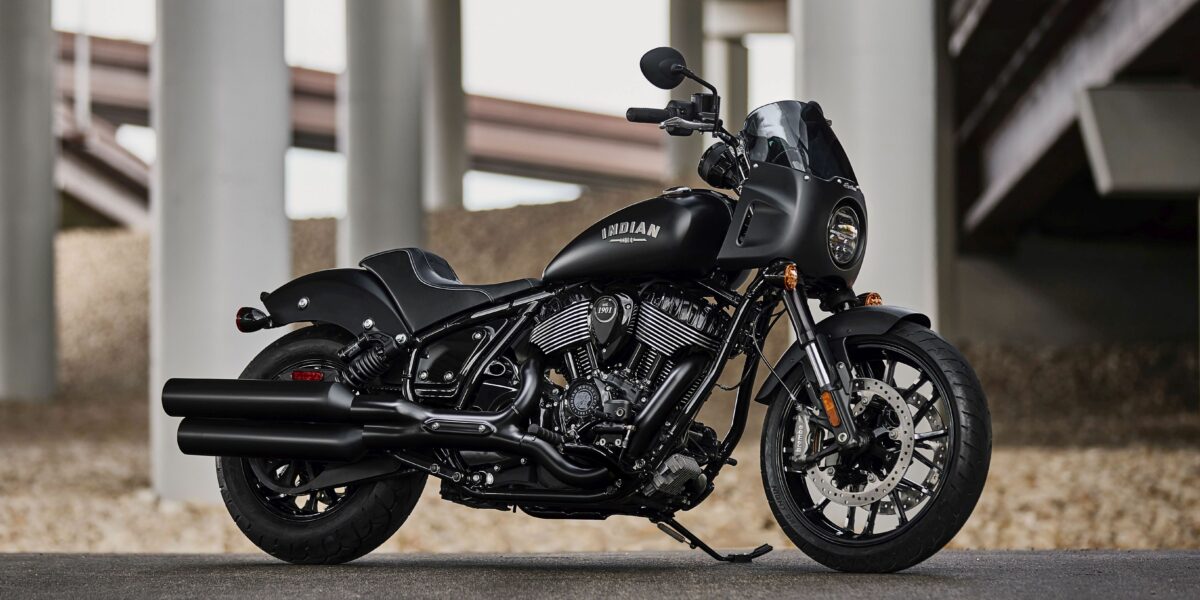 Indian unveil new Sport Chief
There's a new Chief in town. Indian Motorcycles has unveiled a impressively spec'd iteration of its already acclaimed cruiser, the Sport Chief.
The range of Indian machinery has now been extended with the addition of the all new Sport Chief.
The bike oozes performance and quality with a who's who of premium components.
The spec includes, as standard upside down forks by KY and Piggyback rear shocks by Fox.
There's also a dual-disc, four-piston, semi-floating, radial-mounted Brembo caliper. This does the stopping in a way that might not expect from a big American bike.
That impressive set up complements the Sport Chief's sport cast wheels, which are in turn dressed in a pair of Pirelli Night Dragon hoops.
Premium beef
The engine is the beefy Thunderstroke V-twin.
It's a little over 1900cc and puts out a healthy 120 foot pounds of torque.
A new quarter fairing is complemented by a new set of moto-style bars on a higher set of 152mm risers.
A choice of three selectable ride modes, embracing Sport, Standard and Tour, can be chosen from the handle bars.
Ride-enhancing technology has become part of the offering on nearly all of the premium end of Indian's range.
The Sport Chief is no different. The TFT touchscreen allows the rider to scroll through multiple interfaces, including two different gauges, engine configurations and access turn-by-turn navigation.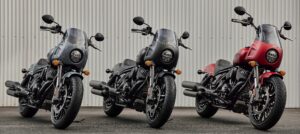 From here you can also control your music via a Bluetooth connection in your helmet.
You can, of course, get other phone information, recent calls, contacts and text message history all on the screen in front of you.
The new bike is available in Black Smoke, Ruby Smoke, and Stealth Gray, together with an extensive range of accessories.
For pricing and availability talk to Keith at Franklin Motorcycles on 015385005.

Indian motorcycle insurance? Look no further Chief. Call our two-wheel team on 0818 945 950!
Back to listing