27 July 2018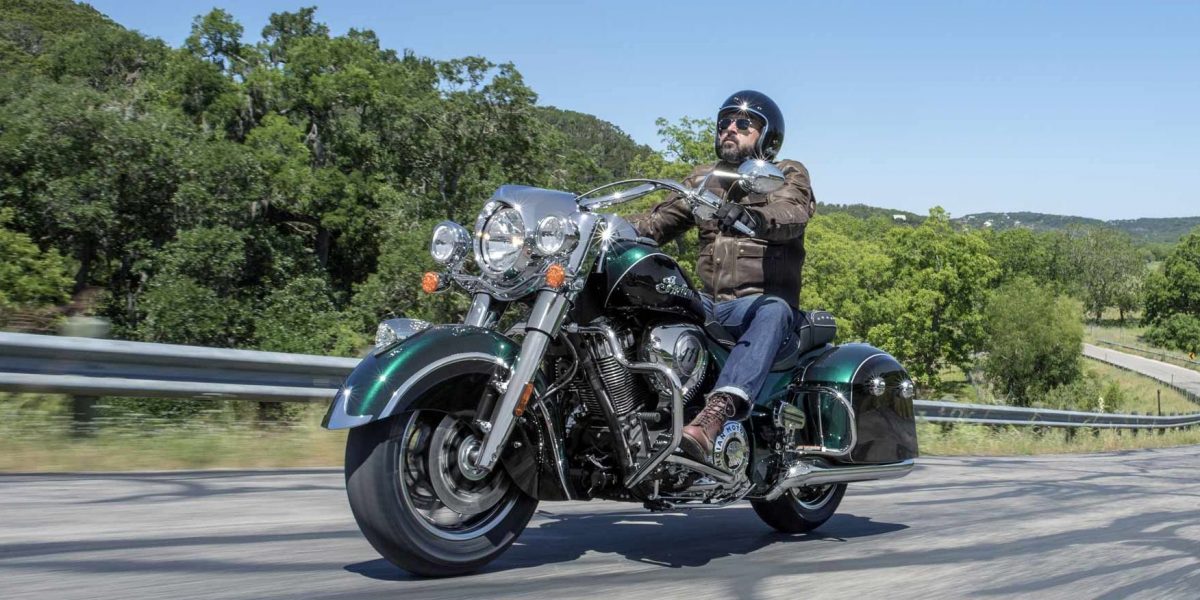 Indian Springfield offers rewarding ride
The Indian Springfield made an immediate and positive mark on the cruiser market in 2016. Refreshed for 2018 the latest iteration of a motorcycle which swiftly earned iconic status does not disappoint. 
The bike is powered by equally iconic Thunder Stroke 111 V-twin engine. This monster of a power plant produces 119 foot pounds of torque.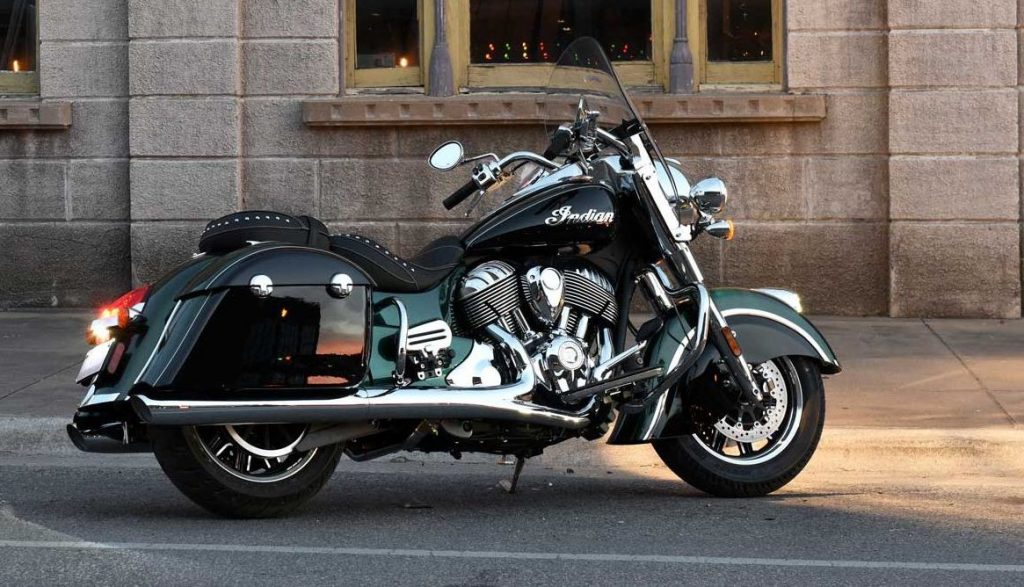 The chassis in which it's housed offers stability and balance. It's complimented by state of the art ABS and a lightweight aluminium frame which is married to a substantial front end with a rake of 25 degrees.  Altogether this makes for a bike that handles well and is easy to control.
Creature comforts
The Indian Springfield is also strong on creature comforts.
The keyless ignition is made all the more practical with a set of remote lockable panniers. You simply never need to take the fob out of your pocket – but if you do leave it in your other jacket and ride away, there's a manual override to allow a restart.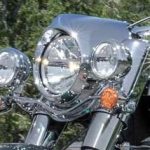 The extra set of driving lights either side of the headlamp give the bike significant road presence and the quick release windshield works a treat when days of city work render it unnecessary.
The chrome headlight nacelle runs back to the simple tank mounted clocks. The controls are easy to use resting as they do on either end of the highway bars that stretch back to the rider allowing him or her to ride in unhurried comfort.
Easy rider
The front mudguard, or fender, is a balanced affair and is finished with an Indian war bonnet.
Even the tank is finished with a raised Indian script logo.
For added comfort the deep seats for both rider and pillion are complimented with footboards all round .
These machines are incredibly rewarding and easy to ride.
Ground clearance is great for a tourer and the bike can carry one of us, a big pillion and a whole load of kit in the panniers without straining. Best of all they look really cool.
The Indian Springfield is available to test ride now at Franklin Motorcycles with the range starting from as little as €12,999. Call 015385005 for more details or to book your demo.

Back to listing