18 November 2022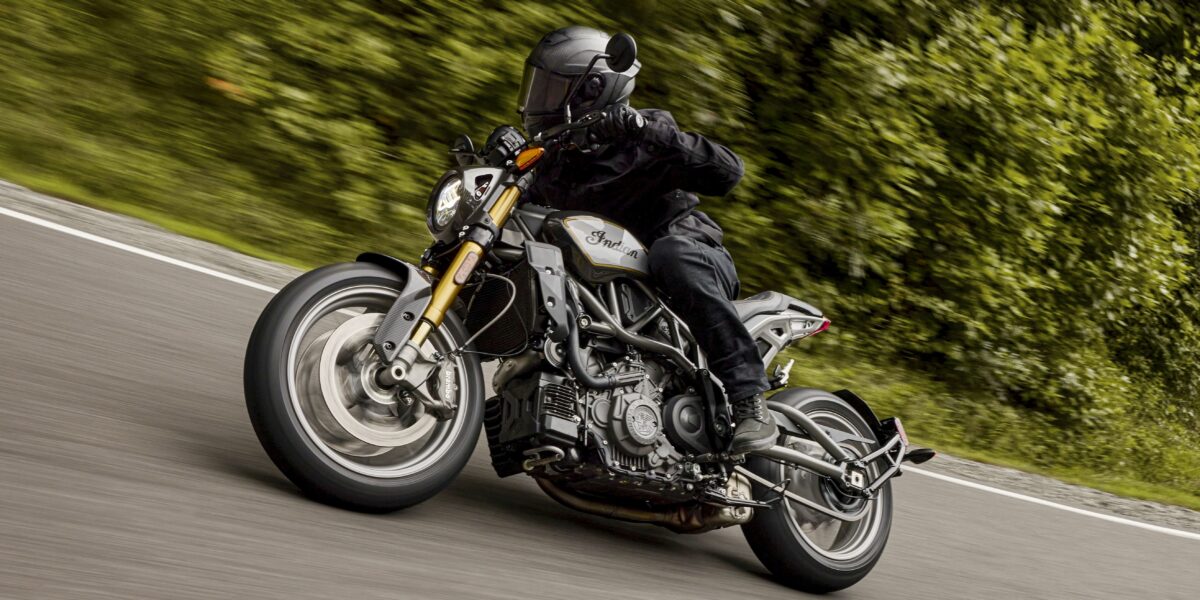 Indian FTR's fab four
The terminally unfashionable Paul Browne has returned from the ever-fashionable Milan, where he checked out all the fresh metal glinting under the EICMA lights. Catching his eye were Indian's latest FTRs.
Last week's EICMA show in Milan saw a number of new additions to Indian Motorcycles' FTR range.
There are now four variants' of the model. Aside from the refreshed standard version, there's a new sport model whic  replaces the S and takes its place above the Rally.
Last but by know means least, there's the particularly desirable FTR R Carbon.
The standard FTR now has a new tank panel design. This means newer, bolder, more powerful colours.
The base model is offered in metallic black, which is complimented by lime branding, which looks so much better than it sounds.
There's also a grey with orange combo available.
Sport report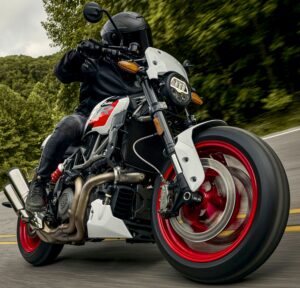 Next up is the FTR Sport.
Pieces like the seat cowl, small fairing and those cool side-mounted number boards give the bike that flat track racer look.
The Americana continues with new panels on the tank.
There's a choice of metallic black with red or white, with a touch of red and black detailing.
Either one is going to look just as good on a track day as it will parked up in my living room…
Rally round
The Rally model looks the toughest.
A large part of this comes from its knobbly dressed 19 and 18-inch spoked wheels.
The bike's new Black Smoke paint looks good, but the Desert Earth frame gives it a whole new look and visual feel.
Carbon rated
The Carbon model, as the flagship, stands apart from the others.
Naturally enough, it comes with a host of carbon fibre bodywork.
But there are more premium features, including a more comfortable seat and a pair of Öhlins gold forks up the front which are married to a piggyback shock from the Scandinavian suspension wizards.
While the quartet all have the Indian logo on their tank, there's a script version on the Carbon tank.
This is finished with a silver and gold pinstripe.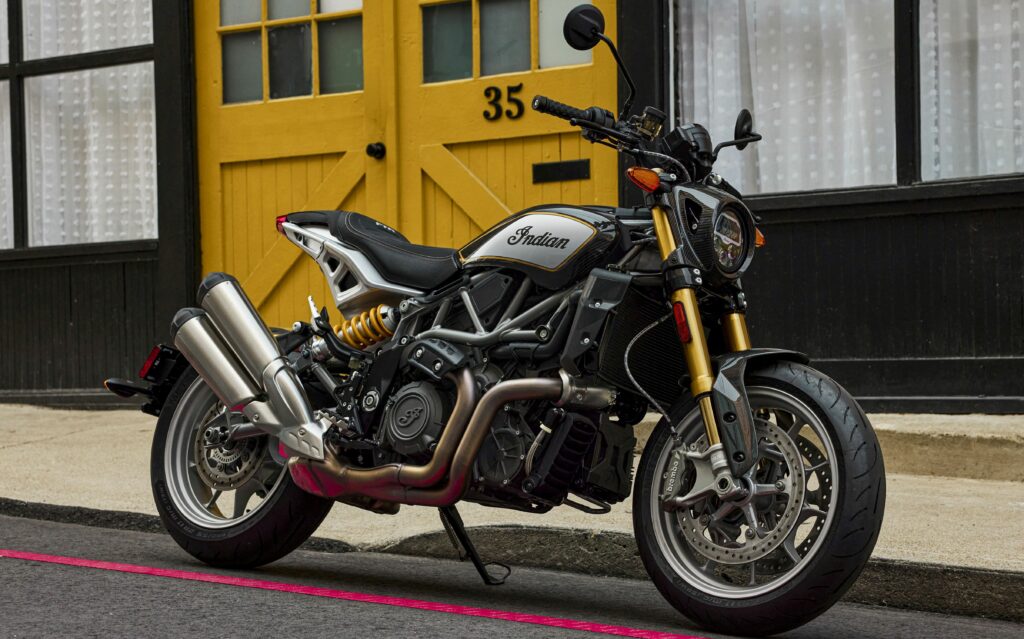 Braking story
All four models system benefit from a tweaked front brake. This promises to provide the rider with a better feel and feedback.
Other updates include an improved clutch, a better located speedo and a new end can.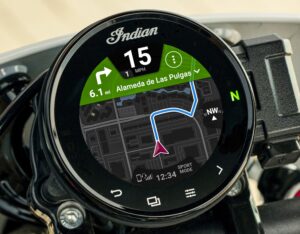 The Sport, Rally and Carbon will all now come with a new 101mm round touchscreen display.
This piece of cleverness even features a navigation system. The usual three ride modes, Sport, Standard, Rain, are part of the package.
Also spoiling the rider is a lean angle stability control system as well as and ABS.
Keith at Franklin Motorcycles holds the keys to your happiness. Give him a call on 01 5385005 for prices and availability.

Back to listing