15 January 2018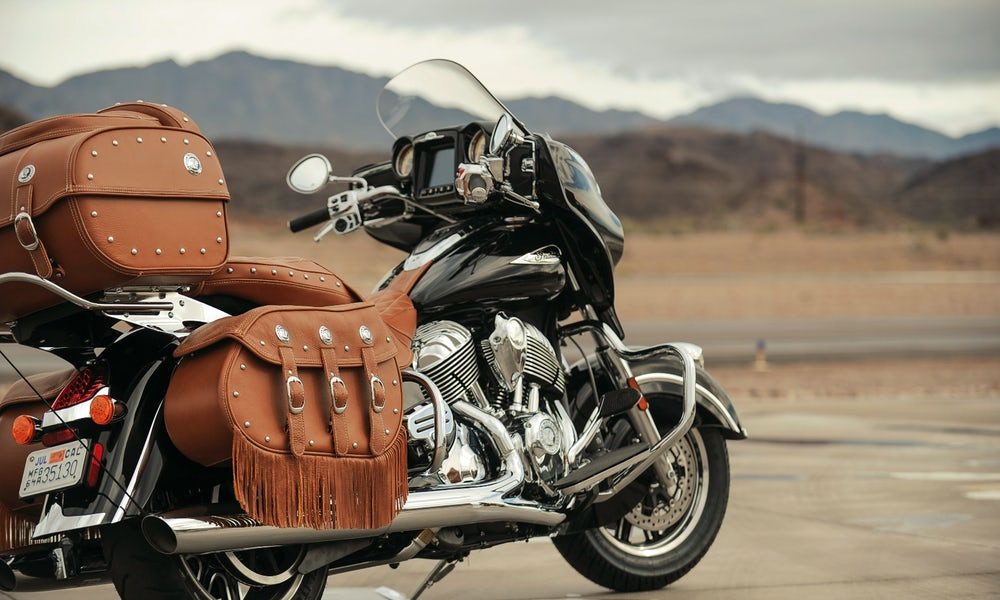 An Indian dressed to impress
Indian Motorcycle's describe their Roadmaster Classic as a bike that's "designed to bring back the splendour of touring across the open road". First impressions say that this all- American cruiser indeed does.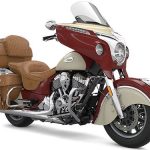 The model was newly added to the range in 2017 and is dressed with a new removable top box, saddlebags and a whole heap of the technology that we associate with the more expensive end of the touring market.
One of the many extras that are standard on this all-American cruiser includes 'Ride Command'. The tech is impressive and the unit contains satellite navigation and a music system. Very cleverly, it's possible to use the system while wearing gloves!
The bike ridden on this test was finished in a two-tone paint of 'Willow Green over Ivory Cream'. Little details such as the rather wonderful tank badge, the leather fringes everywhere and the valanced mudguards add quality and presence.
Meanwhile safety is looked after with an ABS system being fitted as standard as it is to all the bikes in the Indian range. Creature comforts include cruise control, heated grips and independently heated seats. The windshield is a power adjustable affair. Even the passenger floorboards are adjustable!
This particular bike has a whole lot more than the fitments from the factory however. The previous owner didn't hold back when it came to dressing the bike with dealer fit accessories. Power delivery and performance were improved with the addition of a Thunderstroke exhaust system and matching High Flow air filter. The 1811cc v twin also benefits from a set of stage 1 performance cams. With a wonderful eye for detail, the exhaust tips are a grooved billet affair.
The pillion gets the benefit of a pair of passenger armrests, while the rider comfort is added to with a set of leather grip wraps.
The dressing continues with a set of highway bars, which are finished in the same pelt and have a set of highway pegs fitted. Even the front and rear mudflaps are leather. Both the rider and pillion footboards are billet affairs and the front and rear mudguards are dressed with chrome bumpers. This, of course, is a bike that has been fitted with a cup holder!
This particular bike was one of the first that Franklin Motorcycles, Dublin's new Indian dealership delivered earlier last year and it's now the first pre- used bike that they are offering for sale.
New with all the extras this bike cost a little over thirty-eight grand. It's now offered for sale at €31,000 with a little over 8,000 kilometres on the clock and four of its original five years of warranty remaining.
If you fancy giving it a test ride, give Keith at Franklin a call on 015385005 for more details.

Back to listing