14 April 2023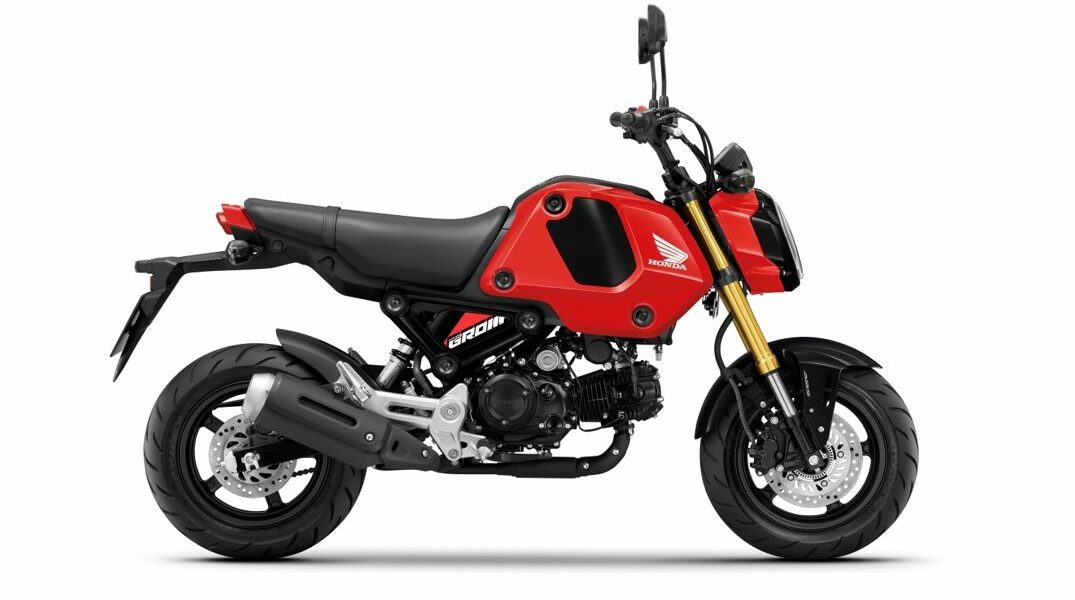 Honda's Cheeky Monkey makeover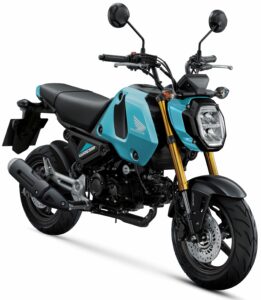 If you're after a retro-styled bundle of fun, you'll go ape for Honda's newly refreshed Grom, a cheeky Monkey of a machine.
Honda first made the Monkey Bike all the way back in 1963. There's been a few since then.
The 2023 model is an update on the 2018 machine which was released under the name Honda 'Grom'.
Features such as an air-cooled 125cc engine are still part of the package, along with a few newbies.
One of the things that couldn't even be imagined just a few years ago, never mind back in the early sixties, are the LCD 'clocks'.
Add a five-speed gearbox and some gold wheels and you have a very neat machine. Riding the latest iteration of one of the coolest small bikes on the planet is a whole lot of fun.
In the frame
Interestingly the Grom's chassis has been built to handle. While the beast is never going to produce a huge amount of power, a clever frame with decent suspension comes as standard.
This is one of the things that allows us seasoned riders an opportunity to add another bike to our stable, a decent handling plaything to complement our daily ride. It also offers the new biker a really stylish entry to the world of two wheels. No CG125s here!
That LCD 'clocks' set should also appeal to the 'younglings'. It features a clock, a speedometer, a pair of trip meters, an odometer and a fuel gauge.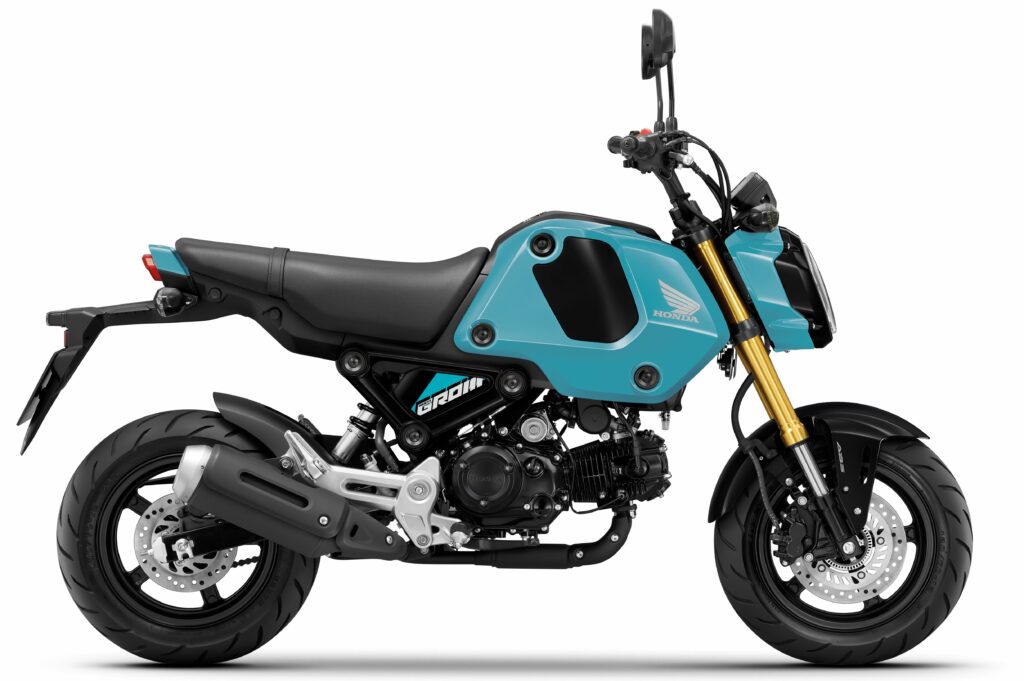 All of these features are from bigger, more established machines offered by the Japanese giant of motorcycling.
That engine produces almost nine and a half brake horsepower. While this might preclude it from the motorways, it works a treat on city streets and simpler rural roads.
The fact that it tops out, speed wise at less than 100 kph makes it incredibly easy to ride, but not so much to overtake anything other than a tractor!
City slicker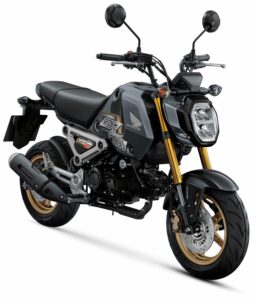 The space between the gold wheels is an incredibly short 1200mm. This feature is what makes it such a good city bike, giving it the ability to turn and get through the smallest of gaps in the traffic.
The fact that full of fuel it still only weighs in at 103 kilos joins the list of features that make it a very unintimidating machine to use.
If you own a motorhome – get you! –  you'll also find it easy to carry because of its compact size and low weight.
Taking more tips from Honda's bigger bikes, the Grom even has an anti-brake locking system (ABS). This 'big bike' feature is far from basic. It operates through the bike's Inertial Measurement Unit (IMU), which in turn reduces rear lift under braking. After all, who wants to crash or drop something this cute!
That front suspension is responsive and plants the front wheel so well due to the bike being fitted with a pair of upside-down forks. These are housed in a pair of full sized top and bottom yolks.
Coming in at €4,899, the Honda Grom doesn't exactly break the bank and it's available now at dealerships across the country.
Visit Honda Ireland for more on this cheeky Monkey and where to get your hands on one.

Honda motorcycle insurance quote? Call our two-wheel team on 0818 945 950
Back to listing