02 June 2023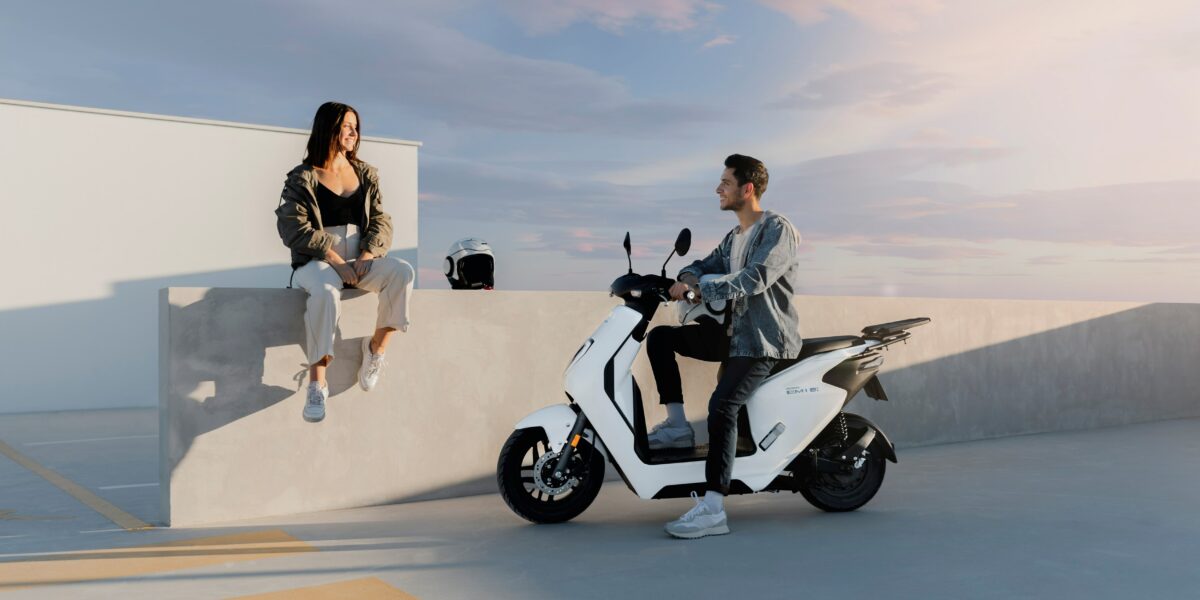 Honda's bright sparks launch smart new electric scooter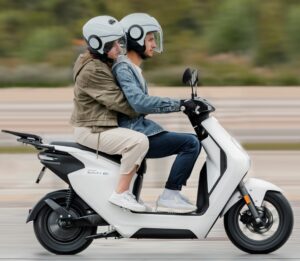 As we scoot towards Net Zero, manufacturers are plugging into an electric future. Honda is no exception, its new EM1 e: scooter marrying green credentials with practicality, ease of use and something that will never go out of fashion – style!
Honda's all new Electric Moped 1 – or EM 1 e: as the manufacturer has it – is very similar to Yamaha's new Neos.
It's easy to ride and takes in a typical round trip in the city without needing a charge.
Unlike small engined scooters from the past, this one looks really good. It's a machine that very much appears to have been designed by the kind of people who would choose to ride it.
On spec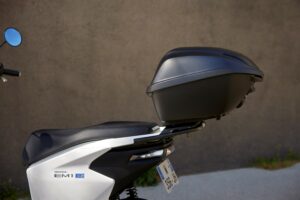 The spec offers just what the younger rider wants.
There's plenty of under seat storage, a USB socket and a rear carrier, plus a set of digital 'clocks' which display everything, including the battery's remaining charge.
And if you need to give someone a lift, there's even a set of pillion pegs and grab bars to complement the spacious seat.
Drive is delivered by an in-wheel electric motor. This has a range of over 40 km, which, when married to a 45 kph top speed, makes it perfect for city use.
Socket set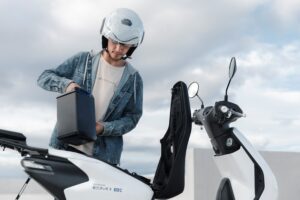 To make it easier to use day-to-day, the EM1 e: comes with a removable, air-cooled battery.
This has been specifically designed for domestic use rather than requiring specialised charging machinery.
What this means is that it can be charged away from the scooter in the rider's home or office, using a regular socket. Handy!
The battery has been designed to take 2,500 charges and will take just over two and a half hours to get from 25 to 75% of its chargeable capacity.
If you actually spend an entire day in school or work, then charging from empty to full will take six hours!
One of the things that's very interesting is that the powerpack is to be rented or leased from Honda. As such the battery isn't something the rider need worry about. The suggestion here is that should there be any problems, then you'll be looked after.
To find out more about the EM1 e: talk to any Honda dealer. You can find the showroom nearest to you by clicking here. 

Honda scooter insurance quote? Call our specialist two-wheel team on 0818 945 950.
Back to listing