09 September 2022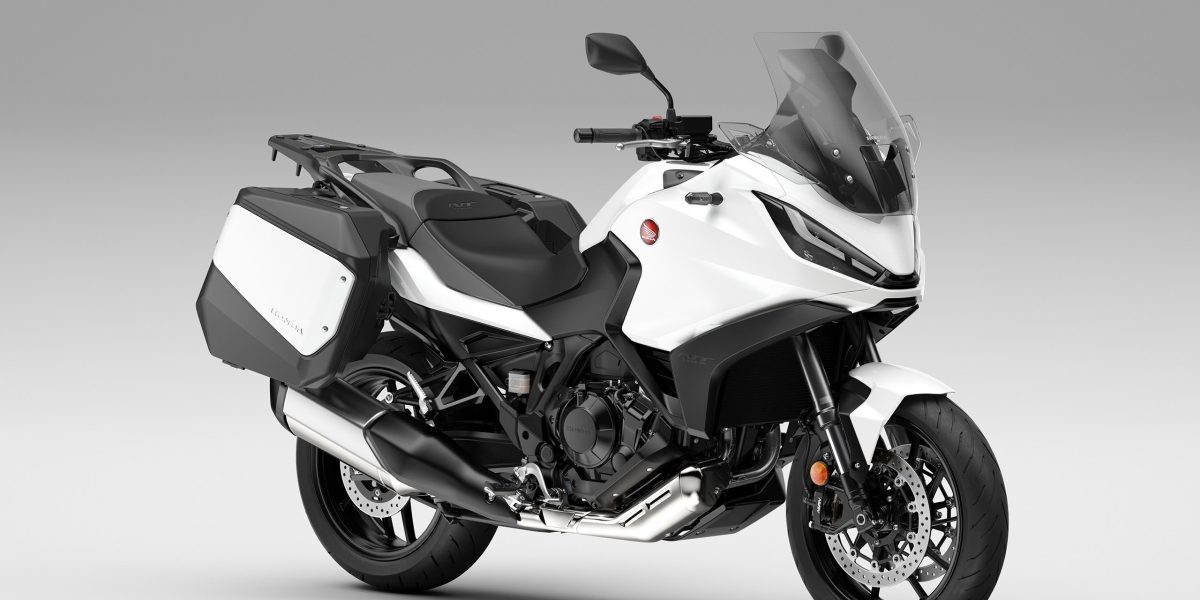 Honda adds NT1100 to 2023 line up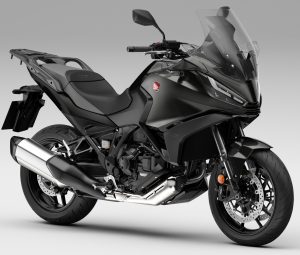 Honda have announced a new NT1100 for 2023.
While this machine is a tourer, so much of what we associate with the class has been left behind with this new generation of bikes.
Now the new NT will cover distance just as easily as the old ST1300, or even the latest Goldwing, it offers a significantly more dynamic package.
This in turn provides the rider with a more rewarding experience.
Twin set
First up is that the heart of the bike is the same parallel twin as the 1100cc Africa Twin.
This well-proven block offers light weight along with high performance and the superior reliability that we associate with the Japanese giants much loved two-wheeled products.
Taking the engine and adding a new chassis and handling package finishes the job to a standard that makes riding to the south of Italy seem like quite an attractive proposition!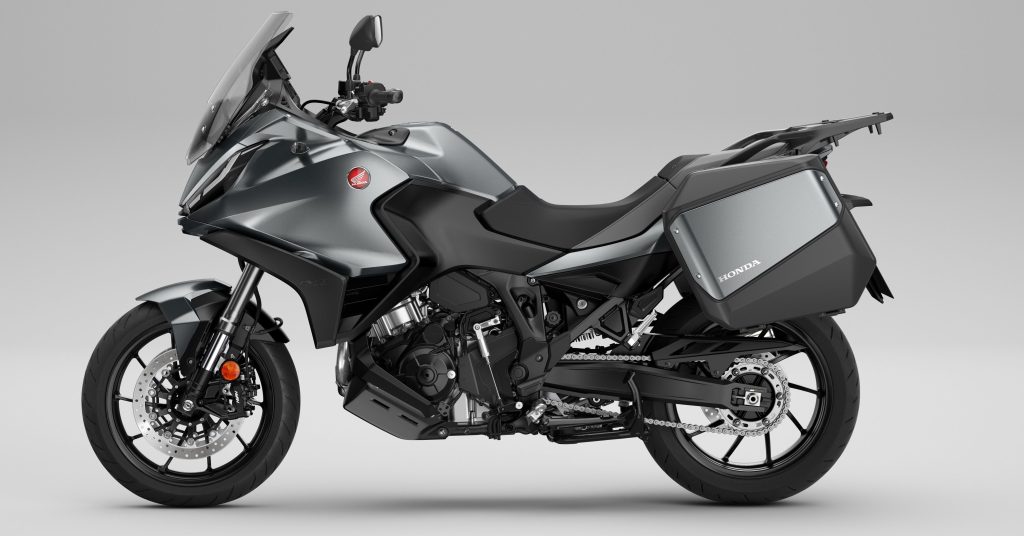 Short and sharp
A shorter wheelbase makes for a sharper handling machine.
This is supplemented with a set of Showa forks and a rear unit that is hydraulically adjustable.
The tyre sizes, at 120/70-17 on the front and 180/55-17 to the rear, say it all. The NT11000 is a bike that has been built to handle.
Braking comes compliments of a set of radial-mounted calipers up the front and a single one down the back. Both ends are managed by an unobtrusive ABS system.
The electronics continue with a DTC option – Honda Selectable Torque Control – that has three different settings.
Weight watcher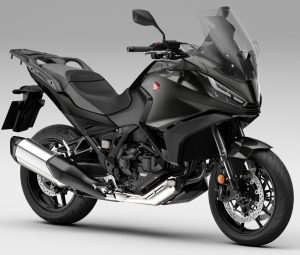 Weight is saved with a set of LED lights. The rear ones even have emergency stop signals incorporated.
What's even more telling about the bikes performance is that it comes with wheelie control.And that's a first for any touring bike!
All of the electrics can be controlled from the riders TFT screen.
It's dressed perfectly with a host of creature comforts. These include Apple Car Play as well as Android Auto connectivity.
The panniers are big enough to carry all that would be needed for a decent amount of time away from the daily grind.
Taking a cue from the company's racing success, the NT1100 comes with a very clever fairing that even has a set of wind deflectors built in.
One to watch for at your local Honda dealer next year.

Best Honda motorbike insurance? Test our specialist team by calling 0818 945 950 for your quote.
Back to listing