18 March 2022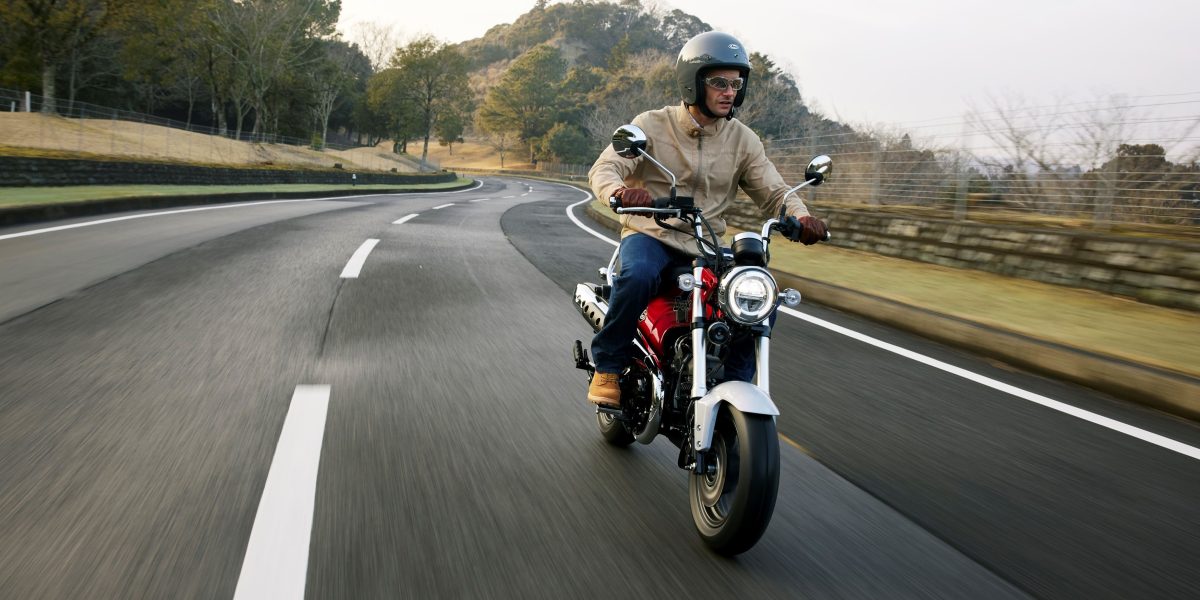 The Dax is back!
Paul Browne was in short trousers when Honda last produced the Dax. Now, he and the newly revived ST125 Dax, are all grown up.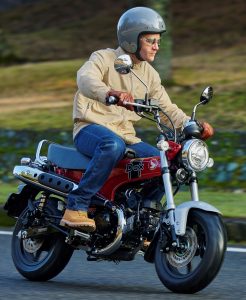 Honda have re-launched the Dax featuring the same old school styling complemented by a host of up-to-the minute technology.
Still with that T-shaped pressed steel frame, the new 'beast' manages to keep itself as simple as the original whilst adding comfort and that fresh tech.
While it still sits on a pair of 12" wheels, these ones have disc brakes. The Dax even has ABS!
The suspension is all new as well, with a set of 33" upside down forks up front and a pair of twin shocks down the back.
Dax packs black
There is also an awful lot of black.
Black wheels, black swingarm, black engine and black detailing on the all digital clocks, the exhaust, and even the tops of the fork legs.
The power is provided by a clean running single overhead cam 124cc engine.
Centrifugal force
There is a gear box, of sorts, but it's managed by a centrifugal clutch.
In plainer English this means that there's no clutch lever to trouble oneself with.
Instead there is a foot operated gear lever on the left hand side, just like there would be on a 'real' motorcycle. This  can be used to travel through all four gears.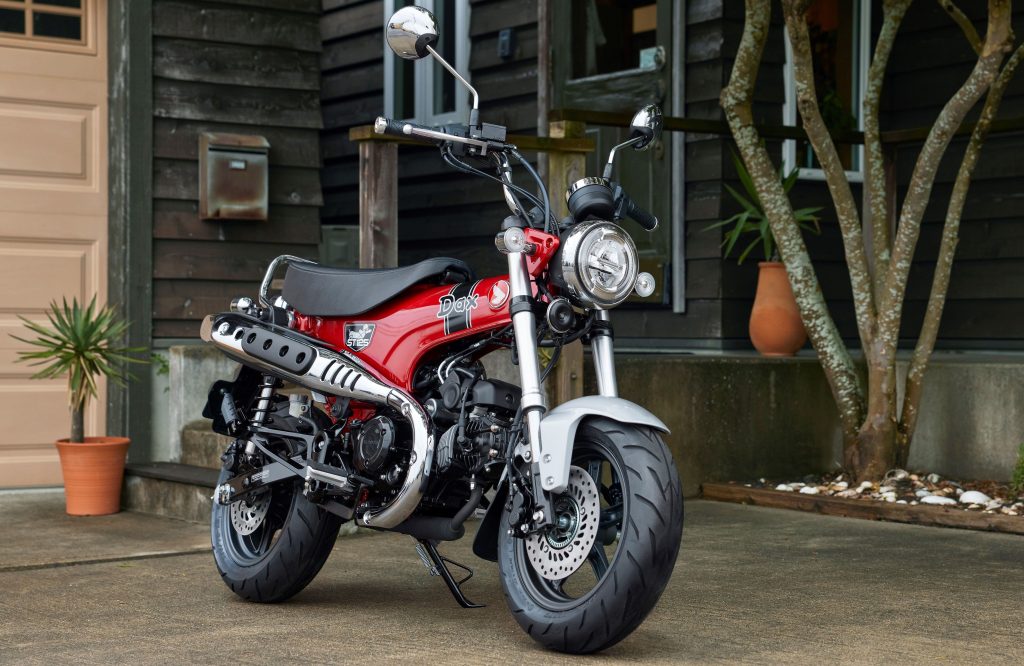 With a fuel efficiency that offers 63.7km per litre the new Dax has a range of a little over 240km from the cute 3.8 litre fuel tank.
That's going to help when it comes to paying well over two quid a litre for the stuff which seems to be where we're going to be from now on.
Clean pipe
The Dax is Euro 5 compliant from an emissions point of view thanks to its well set up ECU and catalytic converter.
All this allows the machine to have that classic Honda mini bike upswept exhaust.
The Dax produces over nine brake horse power and a little over ten Nm of torque. This enables it to briskly pull away from the lights and carry a pillion with relative ease.
To this end there is even a stylish chromed pillion grab rail.
Official prices have yet to be released, but we can expect the ST125 Dax to hit showrooms carrying a tag of around €4,500.

Our best Honda motorbike insurance quote? Call our two-wheel team on 0818 945 950.
Back to listing