30 December 2022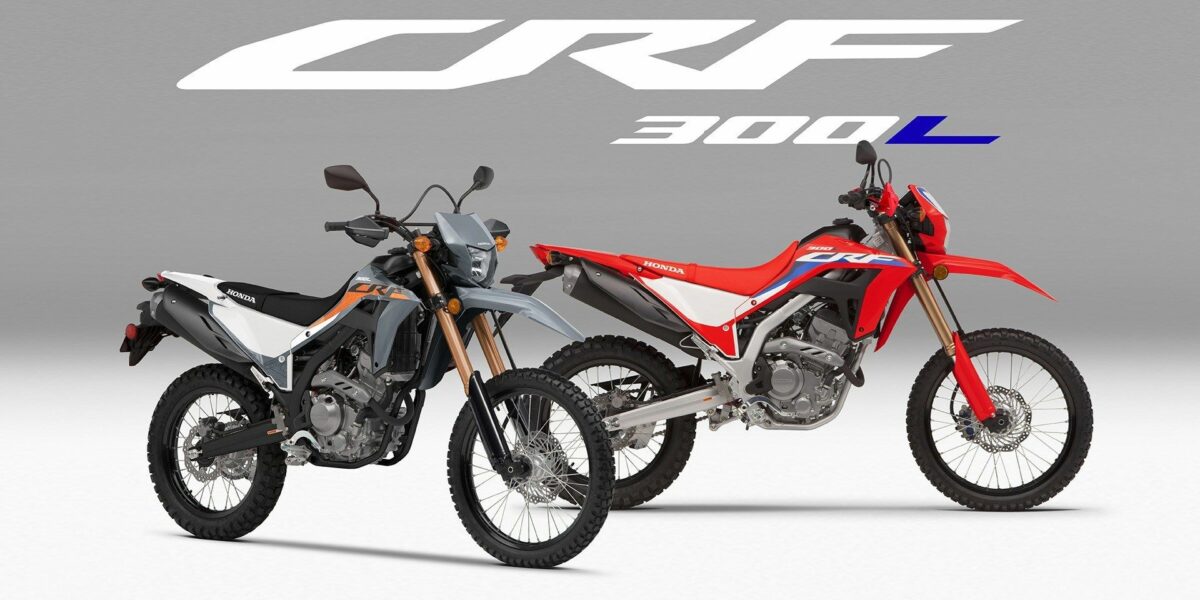 Honda's slimmed down CRF300L packs more punch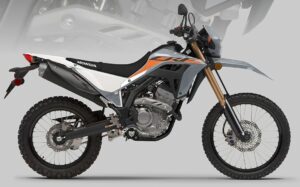 Honda has refreshed its CRF300L, making it lighter on the scales whilst upping the horses. The result? A slim, versatile, road and rider-friendly dual-sport of note.
Honda, the power horse of motorcycling, have given us so many iconic, class defining motorcycles.
There has been the Goldwing, the Fireblade, the Africa Twin and, of course, the mighty Honda 50.
On the dirt they've made the rough stuff manageable with the CR line up down through the years.
Of course the rules have changed and we're no longer treated to the sweet evocative smell of burnt two-stroke fumes as we ride through the city. Honda, did, of course, bring everything right up to date with the CRF 300 L.
Now they've introduced an updated version for 2023.
L for Likeable
The bike was originally brought to the market back in the simpler times that we enjoyed back in 2012 with a 250cc four stroke, single cylinder engine.
Then in 2020 it had an engine capacity increase which brought its motor up to a healthy 300cc, as well as trimming the bike's overall weight by another four kilos.
With the bike now weighing in at only 142 kilos while producing a shade under 30 bhp, there's not a lot to dislike.
Street cred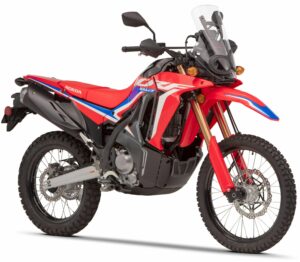 While the CRF300L is a dual sport machine with all the usability that we'd expect from a bike with the classic CR shape, it's also a more than competent street machine.
A full set of road legal fittings includes clocks, lights, indicators and a reg plate hanger.
The bike also now comes with a set of knuckle guards as standard.
Best of all, because it's below the engine size threshold, it doesn't have any traction control or ABS.
The six speed gear box is, however, adorned with a slipper clutch.
Oh, and it's really, really slim!
For 2023 the CRF300L also gets an additional new colour, Swift Gray. Don't worry though, the traditional Extreme Red is still available!
You can find the bike at any Honda dealer across the country. Well done Honda, keep up the good work…

Honda motorbike insurance? Call our specialist two-wheel team on 0818 945 950.
Back to listing