10 September 2021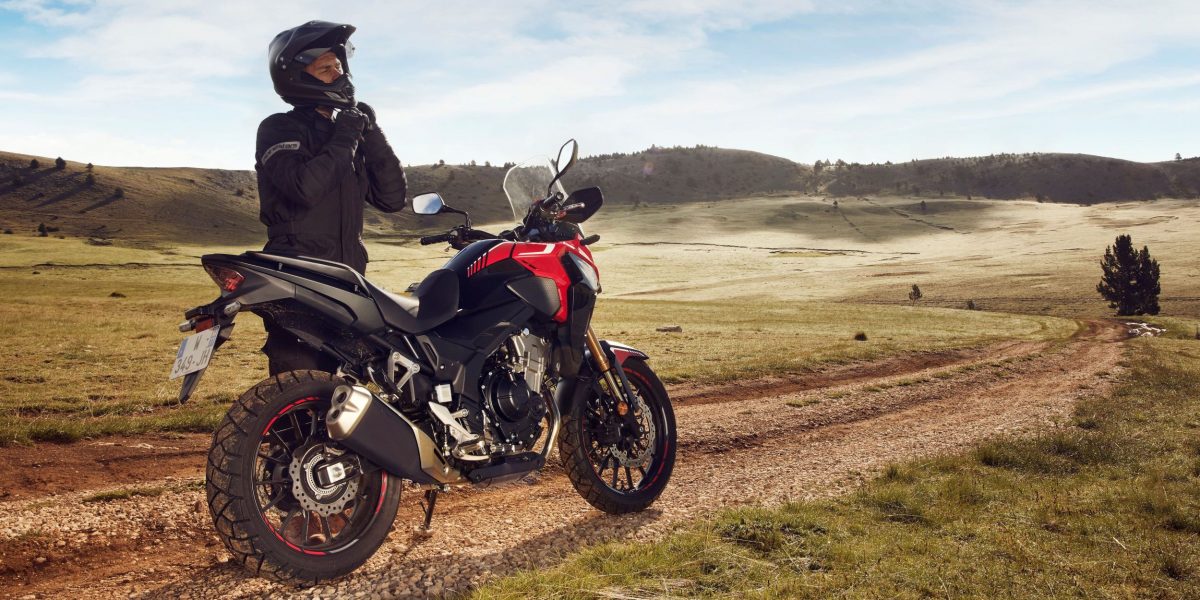 Honda refreshes CB500 with new F, R & X models
Paul Browne's checked out the three bikes which will be refreshing Honda's CB500 range in '22. Lighter, looking easier to handle, boasting upgraded specs and packing just a little more punch, they tick boxes for both the experienced and learner rider.
Honda's parallel twin CB500 has been around, seemingly, since God was a child.
There was even a one make race series based in the UK. This made for some fantastic close racing which evolved into the Hornet cup.
Back in 2013 Honda split the model into three sub models, the F,R and X. Since then they've sold over 100,000 of the things.
Now a lifetime – or two – later the range has been given a work over and a relaunch for the coming year.
Model shop
The more traditional F model (left)  is the roadster that we know and love.
The sporty R (below) has a taste of Fireblade in its' styling.
The X is the adventure bike of the set.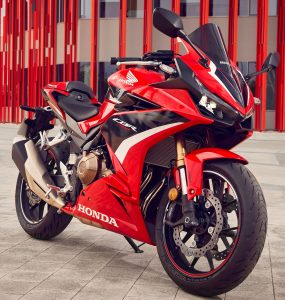 All will now be getting chassis and engine tweaks.
The spec is also being upgraded with brands such as Showa who supply the 41mm USD forks.
Nissin are doing the stopping, with a set of wavey discs at the new front end.
This delivers improved handling and ride quality.
Light work
Lighter Y spoke aluminium wheels will feature on both the CB500F and CBR500R.
Honda have done quite a bit of work themselves with a lighter and stiffer swingarm, while that famous motor now benefits from a bit more torque
The X will use the same brake and suspension updates as the first two, but it will also feature longer front suspension travel and a rufty-tufty 19-inch front wheel.
All three machines will be available in new colours as well as Honda's classic Grand Prix Red colour scheme.
Heritage centred
With their light weight, 45 bhp and easy to use simplicity, all three of the new offerings  make for very good machines for the learner and seasoned rider alike.
And while they have all that spec, are lighter and easier to use, they still come with all that Honda heritage.
Prices have yet to be announced, give  For more details give Megabikes in Dublin a call on 01 478 4200.

Best Honda motorbike quotes? Try calling our specialist motorcycle insurance team on 1890 945 950.
Back to listing