13 May 2022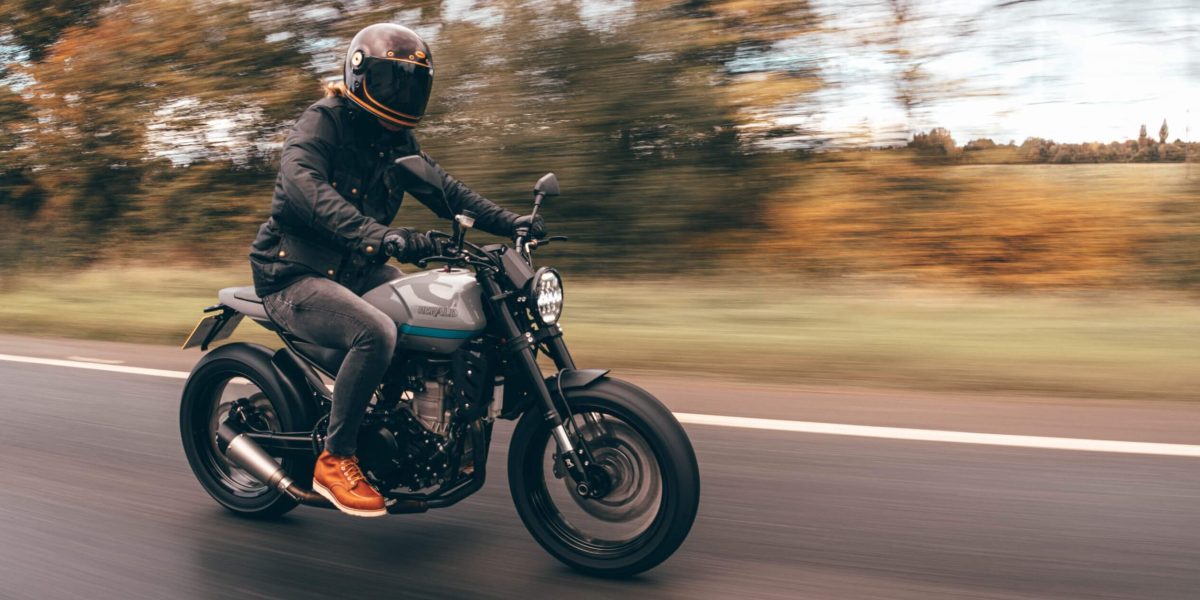 Herald Brute forces admiration
Well-dressed, well-handling and well cool, the Herald Brute 500 is the pick of the UK motorbike manufacturer's 11-strong range. Paul Browne reports.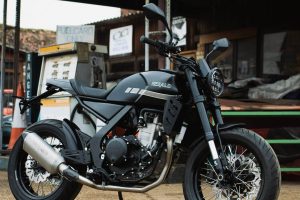 The Herald Motor Company now have eleven bikes in their range.
All are retro styled with bench seats and spoked wheels.
They're all naked and look very cool parked outside a city centre café.
They produce two 400cc machines, a pair of 250s and six 125cc machines.
The one I want is the Herald Brute 500.
Digital dress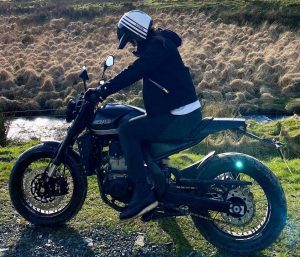 This bike is designed, engineered and built in its entirety in the UK.
At its heart is a 449cc single cylinder engine which puts out just under 43 brake horse power.
Drive is delivered through a conventional six-speed gear box.
It's dressed with a full digital dash in addition to a set of those streaming indicators.
The whole thing sits in an aluminium and steel frame and rolls on a set of Metzeler Roadtec Z8 tyres.
Shock news
The team has designed its own floating-shock linkage system which works in conjunction with adjustable Racetek suspension on both ends of the bike.
Herald have also made their own levers, swing arms, yolks and even the wiring looms used on the Brute.
On other parts they've collaborated with partners such as Hel Performance on their own in-house braking system.
Light work
At only 145 kilos the Brute a very easy machine on which to make progress and handles significantly better than anything that looks this cool has a right to.
It's not, however, all about parking it up and admiring it.
This Brute is a bike that is made to be ridden.
It produces all the power necessary to make short work of a city commute, whilst also being perfect on our country roads. On the right sort of tyres, one will even dismiss a trail road with ease.
It has also been made with those of us who are returning to motorcycling, or new to it, with an A2 licence-friendly power-to-weight ratio.
The Herald Brute and the rest of manufacturer's range is available from Franklin Motorcycles in Swords. You can contact them on 01 5385005.

Best Herald motorbike insurance? Call our specialist bike team on 0818 945 950 for your quote.
Back to listing