24 March 2023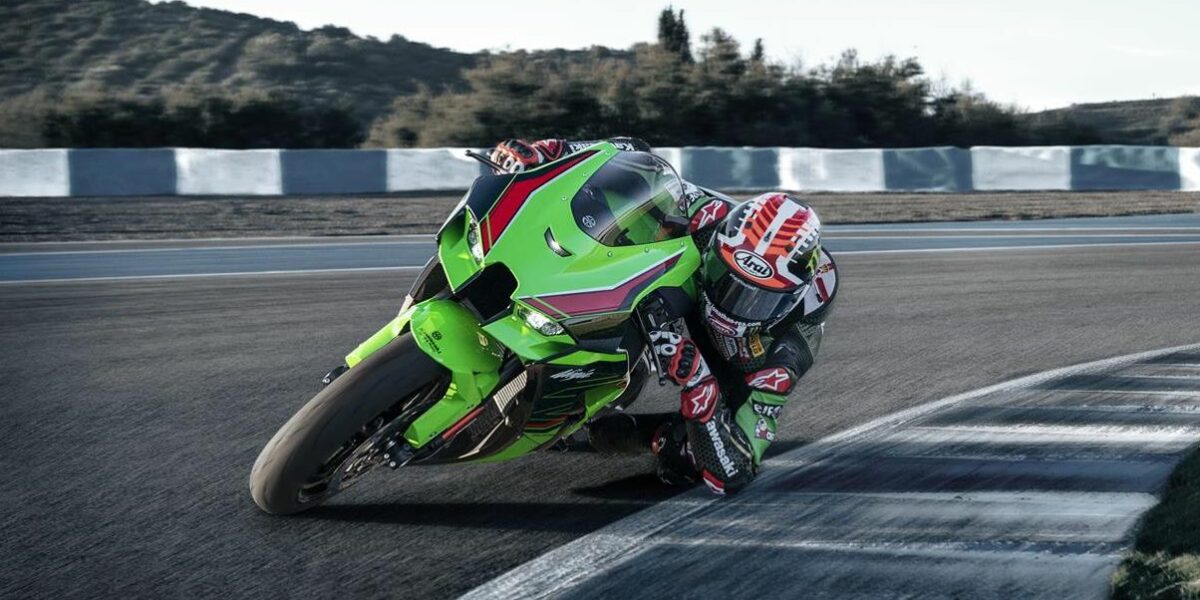 Have a break, have a quick Kwack!
There's a couple of  new Ninjas out, with both the R and RR versions of Kawasaki's ZX-10 offering BHP which is far from snack-sized!
Kawasaki have always had one of the highest power one litre bikes on the market. The Ninja ZX-10 is that bike.
It's now available in both an R and an RR spec.
The single R is the machine that is designed to be used on the street or on a trackday.
The double R is a fully untethered superbike designed to win races at the very highest levels. That's not to say that the first one is much tamer!
Stable, mate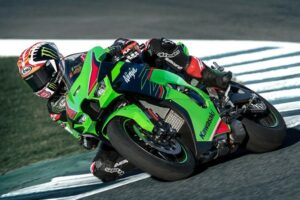 The new ZX-10 is still assisted by the company's famous ram air system and now puts out a stunning 210 BHP. The latest bike from the Japanese giants stable also keeps those really cool winglets.
The first one is designed to increase cornering accuracy, as well as add downforce.
The second one allows the bike to deliver more of that massive power to the track, rather than wasting it with unwanted power wheelies.
The tech starts with something as clever, yet as simple as an oil cooler that is air cooled. A cooling system for the cooling system if you will!
Then there's all the electronics. The Bosch IMU houses everything including the, less than likely to be used, cruise control.
Brilliant corners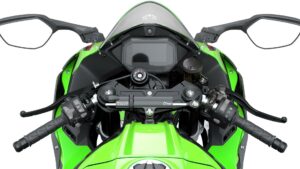 What's probably much more appropriate is the cornering management system, the quick-shifter, a choice of power modes, linked brakes and engine braking.
There's also launch control as well as traction control.
All of this can be managed and adjusted from the switchgear via a TFT screen linked to a smartphone that features the Kawasaki 'Rideology' app.
The springs on both the front and rear use Showa's finest. On the front the big Kwacker uses the suspension company's Balance Free Front Fork.
Down the back the work is done via a horizontal back-link rear. This state of the art system is called a balance free rear cushion.
This is a bike that would, indeed, look good on a European race track. Indeed it promises to make short work of some of the more 'interesting' corners at Portimão!
If you think you're good enough then see www.bikeworld.ie for all the details…

Kawasaki motorbike insurance? Call 0818 945 950 for your Kawasaki motorcycle insurance quote.
Back to listing