03 August 2018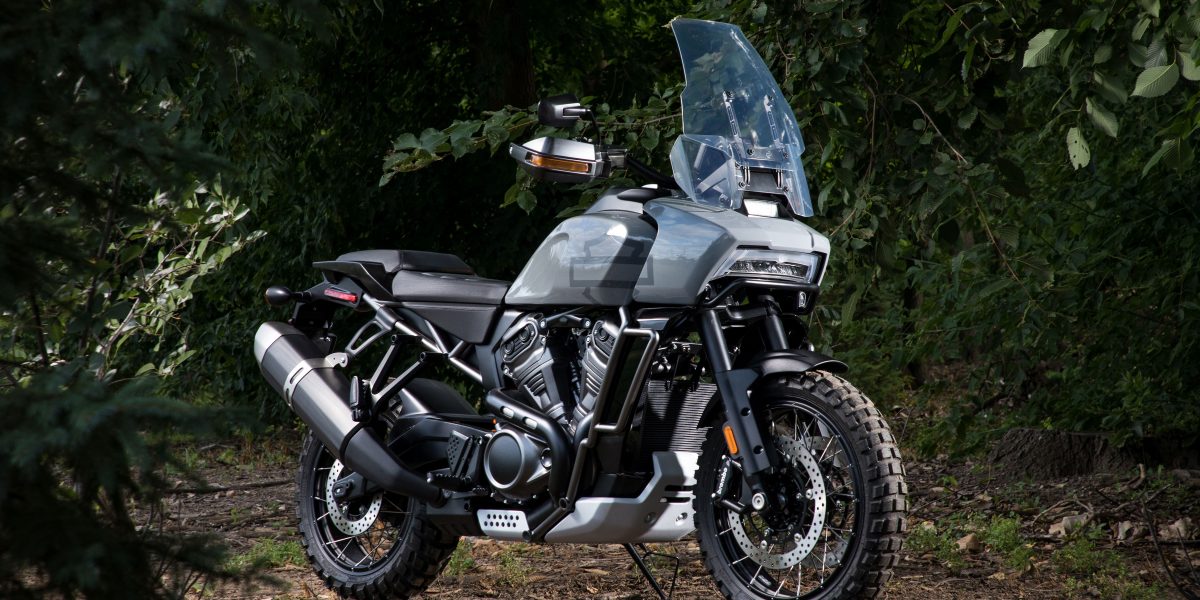 Harley-Davidson unveils radical range revamp plans
The good folk at Harley-Davidson woke us up this week with a rather big announcement.
There is, in fact, so much big news that we're not too sure where to start.
The images are striking with a new adventure style motorcycle called the Pan America.
While we don't know much about it yet, the footage of the new machine being put through its paces in the Harley-Davidson promo is properly eye-catching. It's pretty much as we'd expect to see an R1200GSA ridden by someone in a hurry!
Street talk
Our inner 'gurrier' was more than pleased at the sight of the new street fighter.
This is to be powered by a new 975cc engine. It'll also have real world ground clearance as well as looking cooler than the Spondon framed gixxer from back in the day.
We'll have to wait until 2022 to start humming  'gonna Get Myself Arrested', but it looks like we will get a Harley out on a public track day and have the opportunity to acquit ourselves.
The same 1,250cc power plant that is earmarked to propel the new tall tourer will be featured in a brand new custom model.
The initial shots show a bike that is squat and muscular with, dare we say it, a bit of a nod back to the Buell machines of old. We can expect to see several derivatives of each.
A real LiveWire
Those of us who were privileged to ride the LiveWire project bike a few years ago will be delighted to hear that the electric bike is finally coming to the dealerships next year.
The even better news is that it's going to be just one of a host of no-clutch, direct-drive electric machines from Harley-Davidson.
You'll soon be able to ride a real LiveWire.The emerging markets in Asia will get the benefit of a range of smaller machines. These 250cc to 500cc machines married to a new retail network promise to take some of the biggest new motorcycle markets by storm.
Yes indeed, as the US manufacturer declares, there do seem to be a few 'More Roads To Harley Davidson' opening up soon…

Back to listing