11 November 2022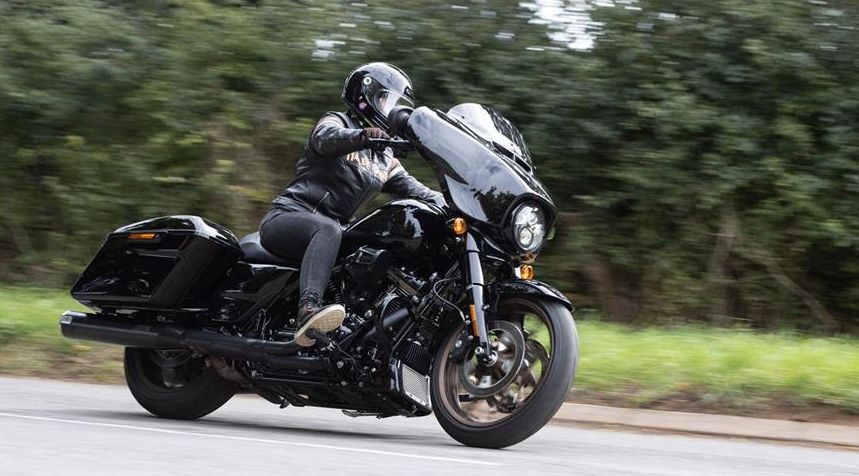 Harley's Bagger tricks

New editions of Harley-Davidson's ST range have been inspired by the US manufacturer's participation in an intriguing American race series. They're baggers burnished with a right ol' bag o' tricks!
If you haven't seen the King Of The Baggers race series in the US of A then you really don't know what you're missing.
The series features large capacity Indian and Harley Davidson touring motorcycles tearing it up in incredibly close racing on circuits such as Laguna Seca. Wearing panniers.
Packed baggers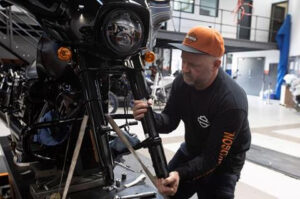 They aren't, of course, standard bikes.
Race bodywork, tyres and suspension are just the start of it and when was the last time that you saw an all-American tourer being ridden by someone in a full one piece race suit?
Now, to celebrate their involvement in the class, the team at Harley-Davidson are releasing a choice of very special steeds.
The Harley-Davidson ST Range, which includes the new Low Rider ST, Road Glide ST and Street Glide ST models, are all getting a bit of love.
Bagger full of features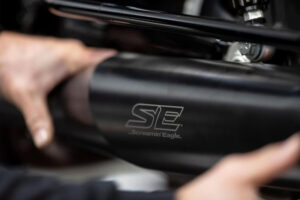 The idea here is to bring a touch of track-level handling and styling to the road.
Standard equipment includes the Milwaukee-Eight 117ci engine, but these ST models deliver more power and performance even before through these new modifications.
Then add in a few factory-designed, race-developed parts such as the company's own Performance Stage Kits.
These reward with increased acceleration, improved throttle response and the actual potential to throw in an overtake compared to the stock bikes.
Well loaded
An Öhlins suspension lets the rider tailor settings to their individual rider weight, the bike's loading and the riding conditions.
This lovely piece of kit is drawn from  Harley-Davidson's Screamin' Eagle parts range.
Others include a set of Street Cannon Performance Slip-On Mufflers as well as a pair of CNC Machined Empire 4.5-inch End Caps.
The Öhlins kit also incorporates a set of Remote Reservoir Rear Shocks and an FKS228 front fork cartridge kit and front fork springs.
Rounding out the goodies is a gloss black Oil Cooler Cover Kit and the race bred board to peg conversion kit.

Back to listing