26 August 2022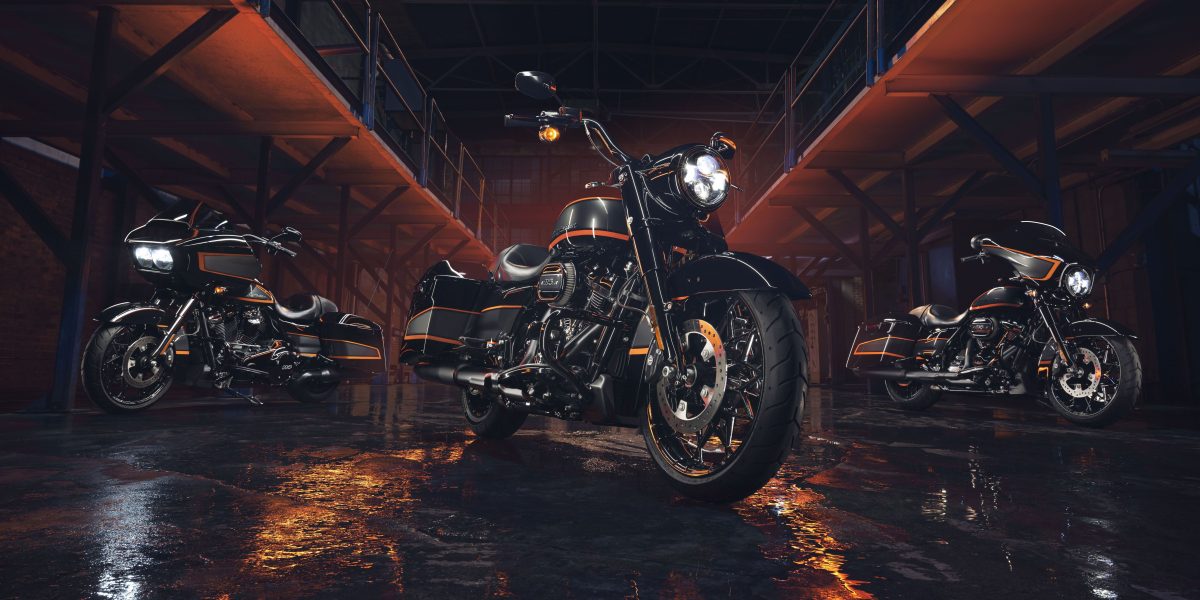 Harley brushes up tourers with Apex paint options
US manufacturer Harley-Davidson's factory-installed paint jobs just hit a new high. An Apex.
Harley-Davidson has a new Apex factory custom paint option for a number of their touring models.
This is inspired by the motorcycle company's long competition history, a racing legacy that started more than a century ago.
There were hill climbs, enduros, and the most American of all racing events, the fairground flat track.
These days there's the King of the Baggers championship.
If you haven't seen this already, then you need to catch up with some of the series. Watching these things coming down the hill at Laguna Seca at full chat, with a set of panniers on the back of each one, is inspirational to say the least.
Graphic images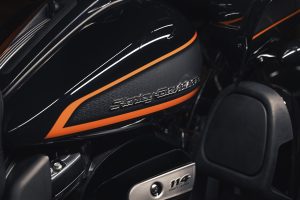 The Apex paint scheme features a graphic outline on the fuel tank.
This mimics the shape of the tank on the legendary XR750 flat track racer.
On models with a fairing, the graphic sweeps back to meet the tank graphic and leads with an angle that suggests speed.
The lines on the front mudguard have a strong visual connection to those on the side covers, as well as the panniers.
This creates a wonderful a flowing effect that draws the eye to the bike.
Panel beater
Starting with a base of vivid black paint, a clever graphic element adds Gauntlet Gray panels.
These are surrounded by an accent stripe of Jet Fire Orange.
Each panel is cleverly designed with inner drop shadows and a wonderfully subtle Bar & Shield pattern.
Once again, the effect was inspired by the chequered fade seen on the race bikes.
Finally, a layer of clear coat paint is applied.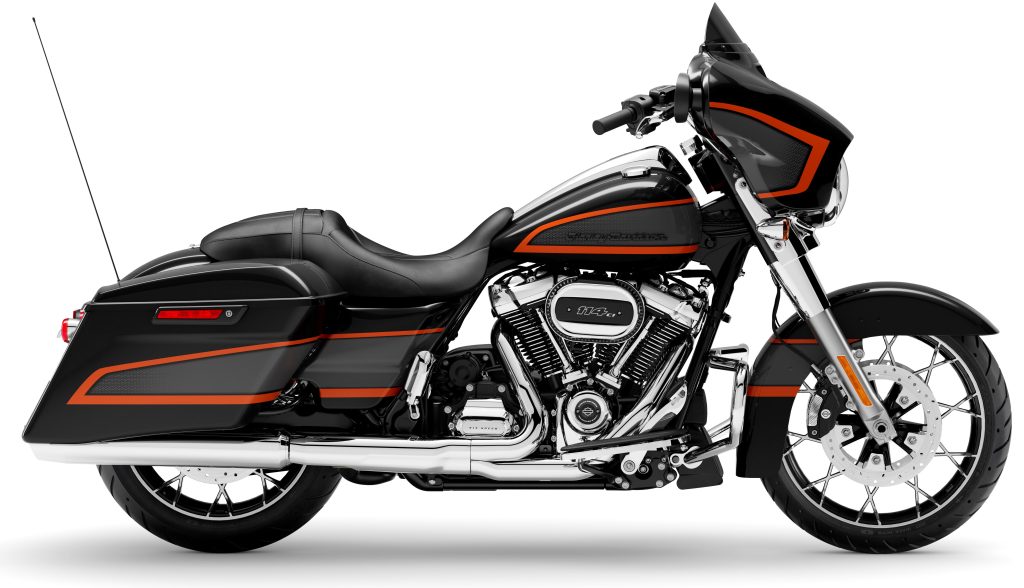 House decorators
All of this beautiful art is done in-house at Harley-Davidson's plant.
The Apex custom paint will be available as a factory-installed option for the Road King Special, Street Glide models and Ultra Limited, regardless of in chrome and or black finish option. It's also available on all four Road Glide models.
Custom painted parts such as the Tour-Pak luggage carriers and custom front fenders painted to match the Apex paint scheme will be available.

Call our specialist team on 0818 945 950 for your Harley-Davidson bike insurance quote.
Back to listing