10 July 2020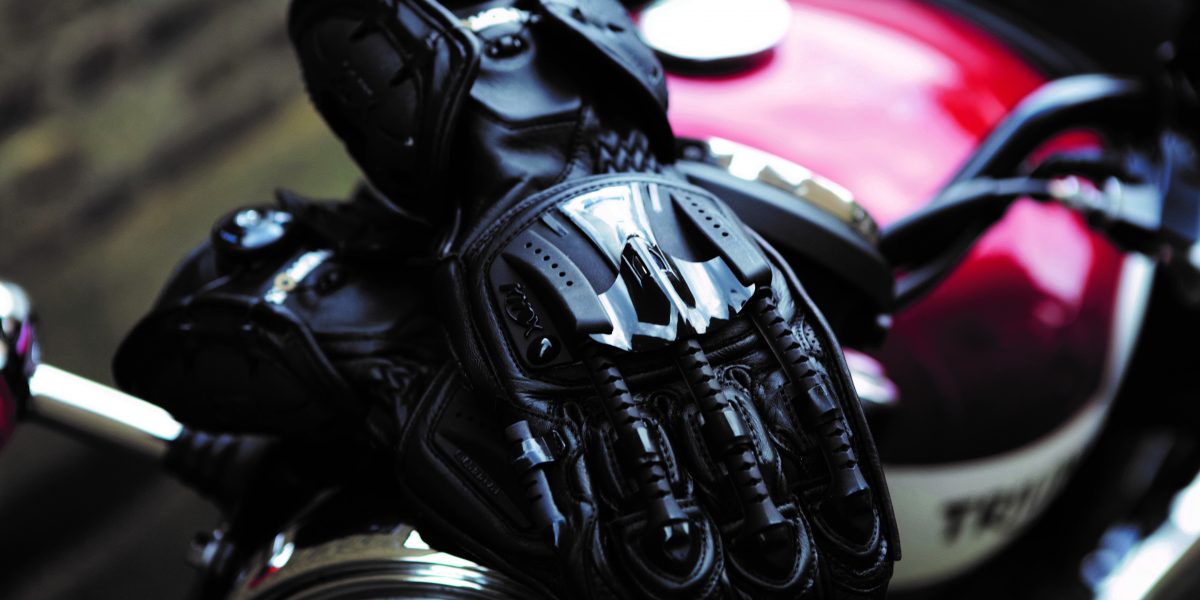 Hand in glove
The sun may not shine from his behind, but having his hand in glove saved Paul Browne from a potentially life-changing injury after a Mondello mishap. He says the Knox Handroid isn't like any other glove, this one is different because…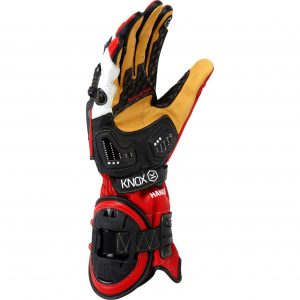 It was quite simple really when I look back at it.
I was asked to show the nice man from the tyre company around the circuit.
As he was fairly handy on track and had yet to ride at Mondello it seemed like a good idea to show him around before everyone descended on the place. At least that was the plan.
Meanwhile the 'Blade I was riding was on a new set of tyres which had cooled nicely while we stood around the paddock.
'Monners', as no one in their right mind calls the place, has a relatively even number of right and left turns. It runs clockwise, so this rider finds it easier to turn the bike right. The right handers are faster and the right knee slider always has a bit more wear on it and is usually the first to touch down.
At the back of the circuit there's a long right followed by two more sharp rights and another fairly open right. At this point one tends to be 'on it'.
Circuit break
Can you see where we're going yet?
At this point I've now stopped doing a sighting lap and I've upped my pace that little bit. I then enter the next, left hander, a little two fast with a stone cold left hand side of the tyre. As the back stepped out and the bike started to low side I had an epiphany. I simply stuck out my left knee and pressed as hard as I could. I was going to save it!
In actual fact I simply unloaded the thing and sent it into a rather spectacular highside.
I landed on my left hand first and then applied the left side of my rib cage and my spleen to the end of the bike's handlebar. Thankfully I also knocked myself out.
There then followed a whole lot of drama involving internal blood loss and being moved from one hospital to another before I was reassembled.
Wrist action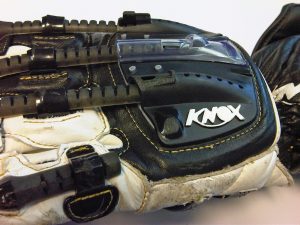 From the damage to my left glove the medics could tell that that was where I'd touched down first. That and the broken wrist.
The interesting thing from their point of view was that I should have sustained a complicated and life-changing crushed scaphoid. I'd broken my wrist all right, but it was a clean easy-to-fix break and hasn't caused me any problems since.
The reason I got off so lightly was because I was wearing a pair of Handroid gloves from Knox.
All Knox gloves are fitted with a scaphoid protection system, which allows the glove to slide rather than grip. It thereby saves those delicate and difficult to repair little bones and a whole lot of grief in the recovery stakes.
Needless to say, these days I don't wear any gloves other than Knox ones, in particular the Handroid.
The Knox Handroid is available from all good motorcycle accessory retailers, including the lovely folks at Overlanders.

Need motorcycle insurance? Call our specialist team on 1890 945 950 for our best bike insurance quote.
Back to listing