25 October 2019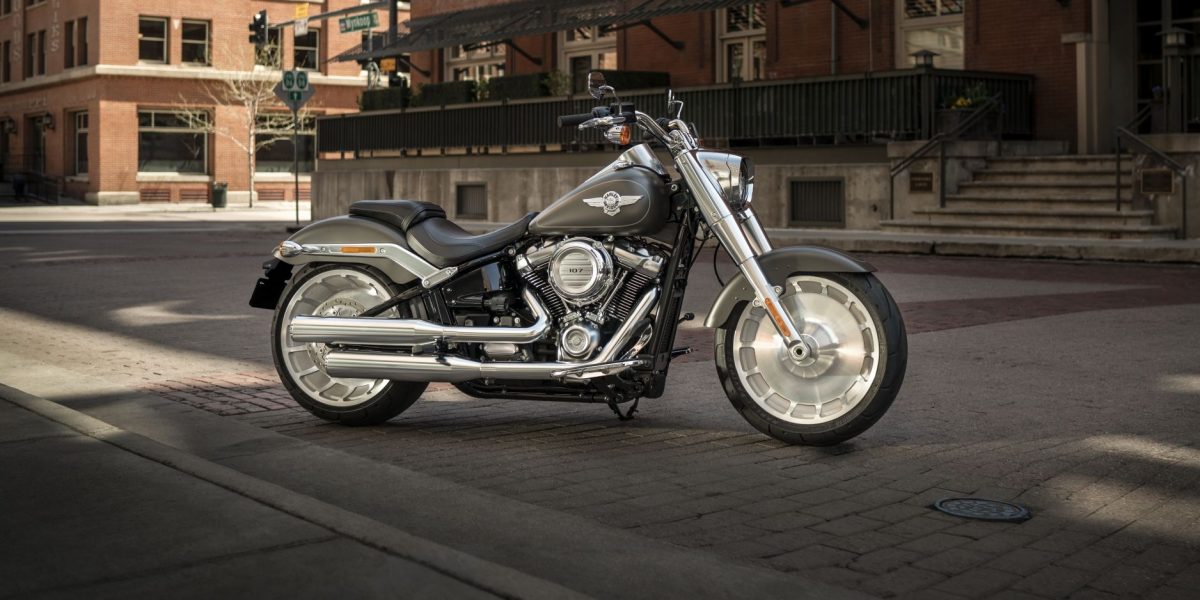 Hail the Softails
The challenge for any motorcycle manufacturer is to bring new customers into the fold whilst simultaneously keeping the existing ones happy – and meeting all the latest safety and environmental challenges.
So last year Harley-Davidson rather boldly released no fewer than eight brand new Softail custom motorcycles.
They all came with a new 107ci Milwaukee-Eight engine – a limited number with a 114ci variant – as well as a stiffer, lighter steel frame and swingarm, with brand new premium front and rear suspension.
Bob rebuilder
The start of the project was housing the new engine.
The new dual counterbalanced Milwaukee-Eight v twin needed a new home.
To this end all of the big twin cruisers in the range were going to need everything to be re-designed and re-built from the ground up.
They also needed to retain everything that was good about the old bikes and carry every one of those 115 years of motor company history into the future.
A new chassis was built with a brand new lighter, more rigid, frame and swingarm as well as a high performance suspension system.
Less mean on lean
Some of the benefits of this new chassis included an increase in the available lean angles for many of the models. This change actualised itself subtly. On the old Breakout, for example, you were able to scrub the ends of the pegs without leaving the lane you were riding in. Simply push the bars from side to side and the ends of the pegs would touch down. While it's still beyond easy to scrub them, it's now no longer a by product of enthusiastic riding.
On the launch bikes like the new Fat Boy and new Fat Bob revealed they now had a sharper turn-in response. The 'Bob in particular was a changed beast. They all had quicker acceleration, thanks to the new engine. By carrying less weight they're also easier to change direction on.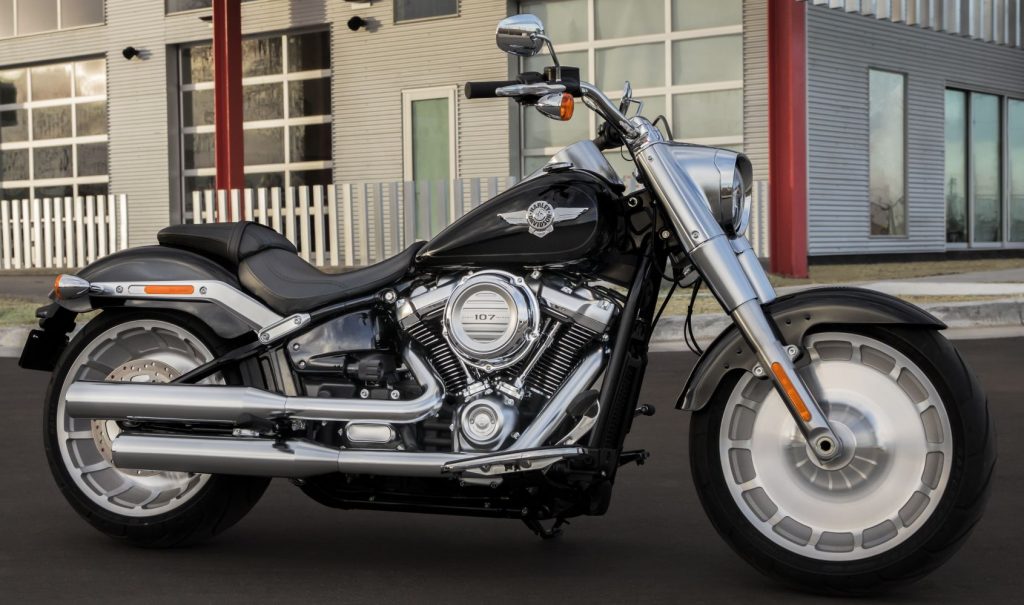 The new motor has brought much change to the range. The Milwaukee-Eight engine's refined, dual internally counter-balanced system manages to reduce engine vibration while at the same time maintaining the familiar Harley-Davidson feel. That trademark 'potato-potato-potato' sound comes through strong.
The bigger engine is billed as a 114. This is because Americans measureHail the Softails engine capacity in cubic inches. Over here it's a 1,868cc v-twin.
All of the new bikes feature new instrumentation with keyless ignition and a security system as standard. There is even a steering head mounted USB charge port.
If you fancy it, Waterford Harley-Davidson has an unregistered Sports Glide 107 available VRT free, saving you over two grand on the list price. To find out more contact Alan on 051 844 200.

Call our specialist bike team on 1890 945 950 for your Harley-Davidson insurance quote.
Back to listing