25 September 2020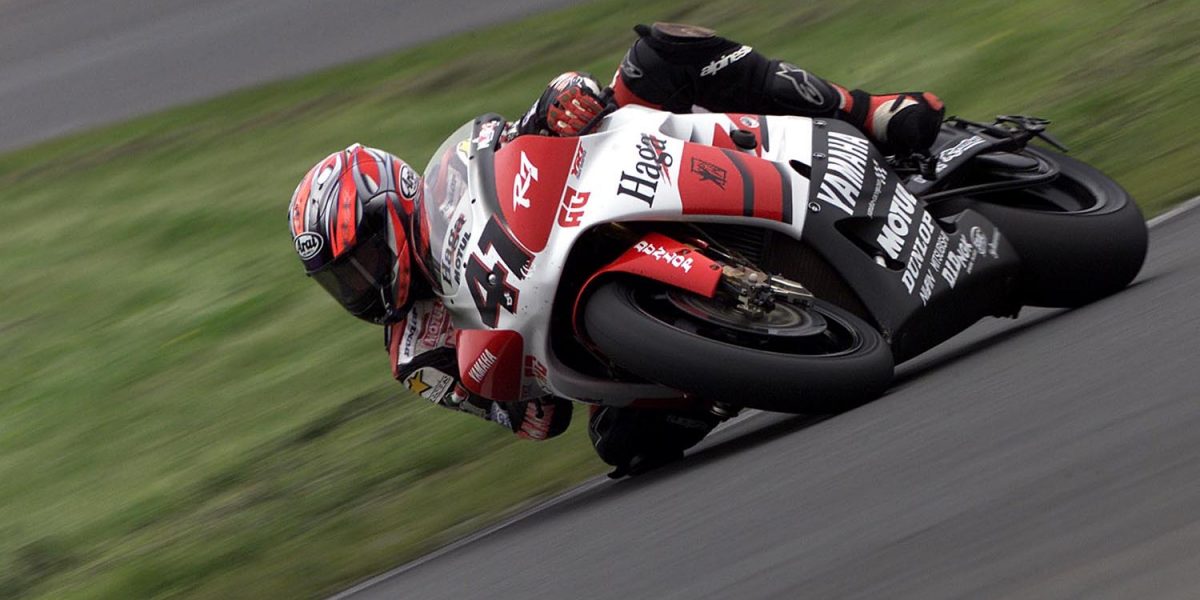 Haga helmet heads cool list
Whilst he inhales deeply on the heady scent of turn-of-the-century nostalgia, Paul Browne tips his hat to a Arai's RX-7V Haga replica helmet, a lid that pays comfortably fitting tribute to 'Nitro Nori.'
It's difficult to overstate how incredibly brilliant we all were. It was back in the early noughties and we were spoiled for choice when it came to watching racing.
Our Moto GP heroes were the likes of Mick Doohan and the 'Slide King' Gary McCoy.
Every Sunday involved getting up unnaturally early, travelling from the city out to Wicklow at, well, let's just say a lively pace. This was interrupted be a good quality breakfast before, or the route was reversed and we watched the pros put their machines – the ones that inspired ours – through their paces.
While we loved the two bangers it was the livery on the four strokes that were mirrored on the big road bikes that we rode.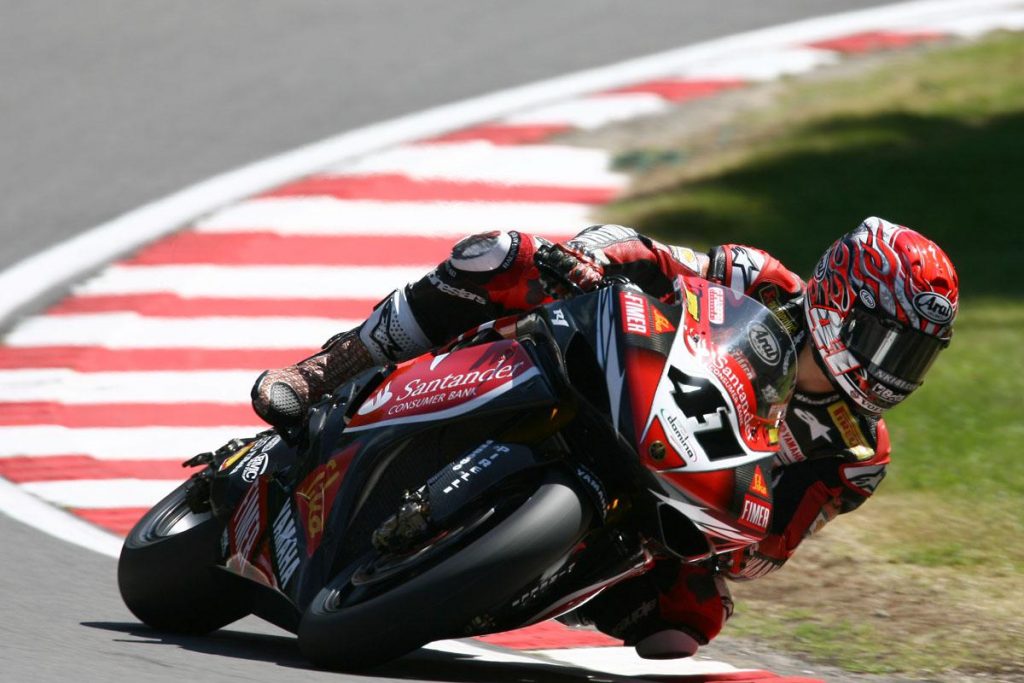 The always exotic Ducatis and the new SP1 from Honda had the edge, being one litre affairs thanks to their V-twin configuration, while the straight fours were limited to 750cc units. This would have appeared to be a disadvantage to the riders of the smaller machines. That was until Noriyuko Haga threw a leg over one.
The Japanese rider was on the legendary Yamaha R7 and he rode the wheels off the thing. On one memorable race he undertook Colin Edwards, on an SP1, coming out of the corkscrew at Laguna Seca, while so hard and late on the front brake that he did the manoeuvre entirely on the front wheel.
He was an awesomely talented and inspirational racer.
Heck-of-a replica
Kitted as he was in full Alpinestars leathers and an Arai with his own paint job, those of us who rode Yamahas R1 had our uniform headgear chosen for us.
A Haga Rep lid.
Pulling one on at a Mondello track day was as much a statement of intent as it was getting dressed or keeping your head safe.
Those days are long gone now and I'd like to think that speeds like those don't get done on the public road anymore, but they do make for some very fine memories.
Helping those wonderful reminisces stay just that little bit fresher is the fact that Arai have just launched a brand new RX-7V Haga replica.
The new lid features his aggressive flames and his race number, 41. This is a design that is a must-have for all you Haga fans out there. Even if you're not and you're one of those tasteful riders who are just looking for a cool design, then this one is it. The question is, are you talented enough to wear one?
If so, you can forward order your RX-7V Haga replica at Megabikes (014784200). Expect to pay somewhere in the region of €999, not simply for a top lid, but a little bit of the credibility earned by one of the greatest living motorcycle racers on the planet.

Call our specialist team on 1890 945 950 for our best motorcycle insurance quotes
Back to listing