27 April 2018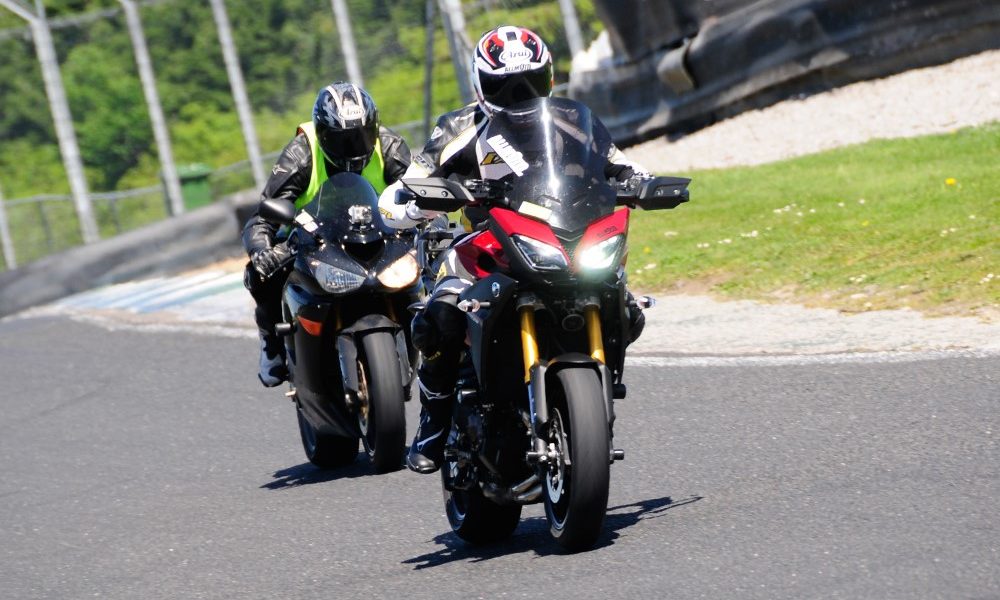 Get on track for some Mondello magic
Ireland's premier race circuit, Mondello Park in Kildare, will be hosting another of Cotter Motorcycles trackdays this coming Monday (April 30th).
Trackdays are structured very differently from race days. While a there are usually a few race bikes or track specific machines in attendance, the emphasis is always on running a road bike on a circuit. In short, letting the rider release a bit more of their machine's potential.
While there is no scrutinizing of machines before they go out on track as there would be at a race meeting, your bike must meet certain requirements. An obvious starer is it must be fit to run.
Doing a POWDER check beforehand is always a good idea as being refused access to a circuit because of the condition of your bike is always going to be a bit upsetting!
Get your kit on
It's exactly the same for your kit.
No matter how good your fabrics are, there is no chance of you getting out on a race track in anything other than a set of leathers. While a two-piece that has a full waist zip will suffice, a one-piece is always better and is strongly recommended.
Track times vary but expect there to be three groups; Advanced, Intermediate,  Novice and Newbie. Each will spend roughly 15 to 20 minutes on track at a time. These groups are never mixed.
Newbie is for first time riders on the trackand  Novice for those with limited experience (at least two days on the track). Cotters define Intermediate as for those that "know the craic!" by which they mean you've racked up a decent amount of track experience. The Advanced group is for track veterans, riders ready and willing to pitch themselves against their fellow elite.
Choosing a group correctly at the start is important, but moving from one to another is usually easily facilitated if necessary.
Riders should be aware that their motorcycle road insurance will not cover track use and they won't be able to claim for damage on a standard motor policy. Insurers here do not offer trackday insurance, but some UK underwriters do.
Following in the tyre tracks of Masters
The Mondello track day follows a weekend of competitive action as round two of the Dunlop Masters Superbike Championship returns to the Kildare circuit.
Record crowds flocked to the track for round one for what proved to be an excitement and incident packed weekend of racing.
In the Principal Insurance Pre-Injection Class, Kevin Madigan triumphed on the Saturday, only to see Ian Prendergast beat him to the flag in races two and three the following day. A hat tip too goes to Enda Delaney who secured three podiums.
So it's all set for a cracking second round in what is  a great showcase for up-and-coming riding talent.
You can preview the weekend's racing here.
How to get on track
To book yourself onto Monday's event call any of the team at Cotters on 014603807. They're also, rather helpfully, fully stocked with everything you may need to supplement your kit.
And if you're heading out for some Mondello magic, you'll find some friendly faces from Principal track-side. So if you've got any questions about your bike insurance – questions or just want to chat, please drop by. It'd be great to see you!

Back to listing