14 June 2019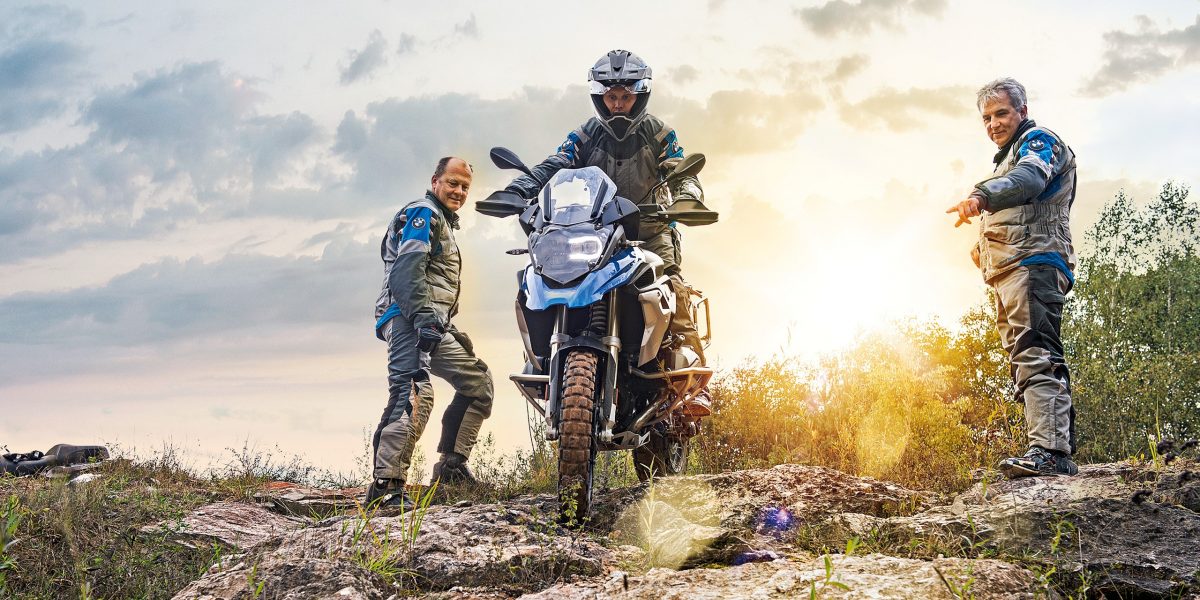 Get schooled in off-road skills
Headed-up by legendary Dakar racer, brilliant instructor and devilishly handsome Australian, Simon Pavey, the BMW Off-Road Skills team offers a carefully-planned and well-tested range of courses.
These are designed to to develop riders from novices to confident off-roaders.
The school is based in South Wales on the edge of the Brecon Beacons. Its two-day courses focus on developing confidence alongside the skills needed to unlock the incredible off-road capability of BMW's GS adventure bikes.
Increasingly challenging
As your skills improve, the training becomes increasingly challenging, taking-in more off-road riding elements and hugely entertaining trail rides.
Because our brilliance as motorcyclists is always questionable we tend to start at Level One. This is the ideal way for a novice to discover the joys of off-road riding on an adventure bike, or as a refresher to regain your skills after a break from riding.
At ease
One of the best things about the way Simon and his team run things is that they are so friendly and experienced. The instructors will put you at ease and ensure you're having so much fun that you'll barely realise you're learning.
Level one includes learning to lift, balance and manoeuvre a motorcycle in awkward situations. It also covers manoeuvring at slow speeds as well as clutch control exercises.
Students learn improved braking ability as well as ascending and descending hills both safely and confidently. You can also do a bit of trail riding on gravel fire roads and dirt tracks as well momentum exercises.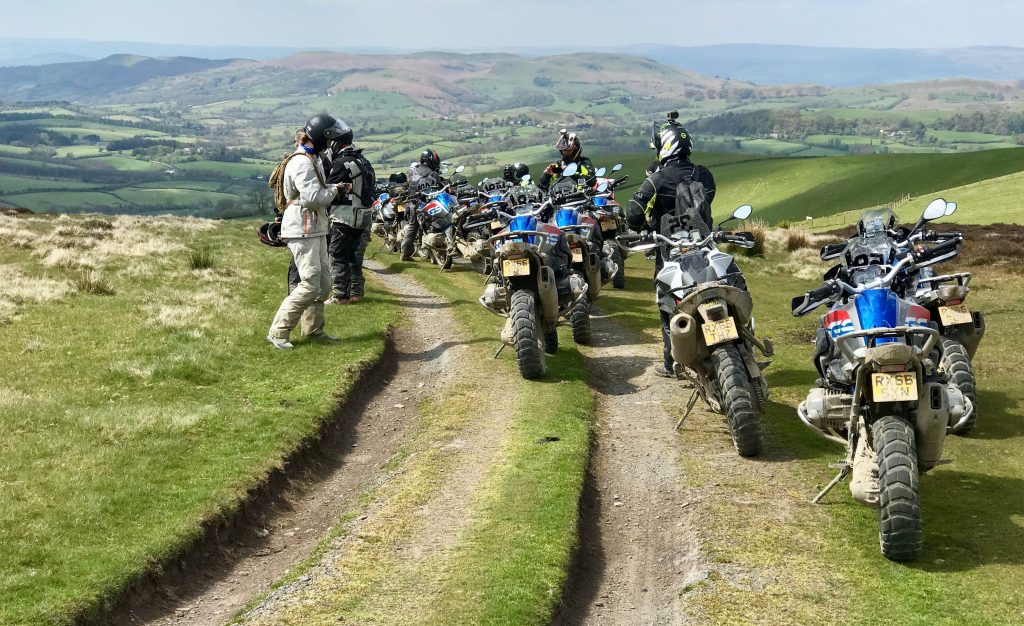 The team of instructors has the finest male and female team in the industry. They compete in trials, enduro and rally events all over the world. They are all hand-picked by Simon for their knowledge and skill. It's their ability to teach and share this knowledge with care and enthusiasm that makes them really stand out.
To take part you must be 21 years of age or over and have a full and valid motorcycle licence for riding in Ireland or the UK. All course participants are grouped according to their riding ability and should have a good level of fitness.
Kitted out
You'll need decent kit.
All participants' helmets must be EC2205 or equivalent and in good condition. Gloves should be lightweight and offer dexterity in the fingers, so that you can use the motorcycle controls. Most textile-type road jackets and trousers are fine, providing the quilted layer can be removed, as you will get hot. Boots have to be motocross boots.
The team will check and inspect all clothing and equipment and assess suitability. Any riders considered to be inadequately clothed or protected will be directed to the range of hire clothing available.
If you'd like to take part then Overlanders will be running a trip to the school on October 18th and 19th. Prices start at only €595. Give any of the team a call on 0539422415 to secure your place.

Back to listing