13 November 2020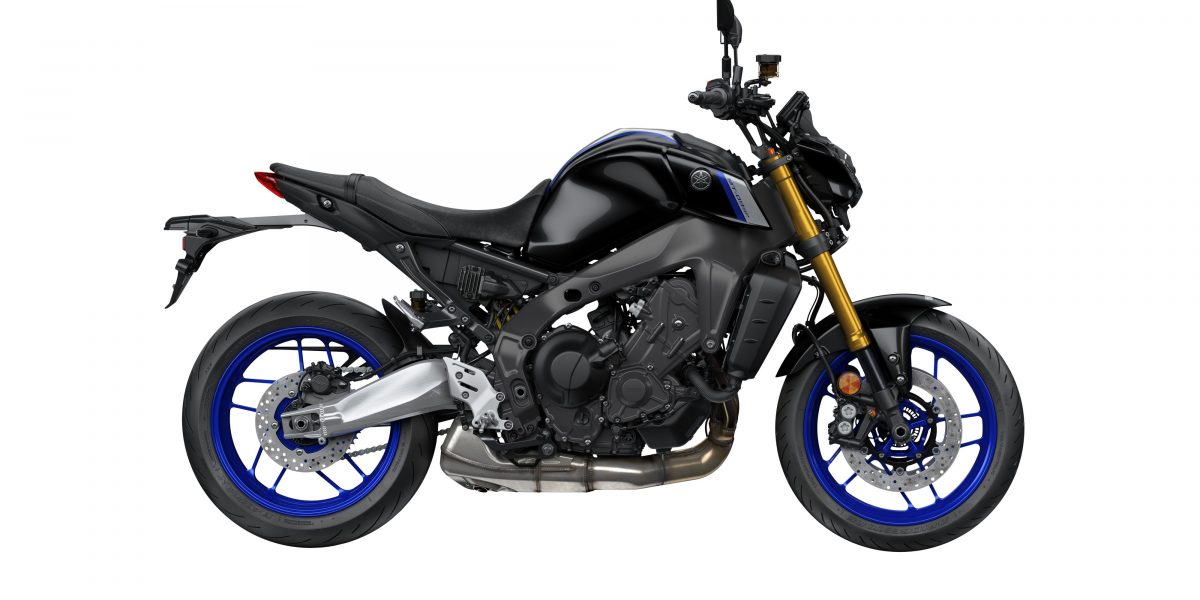 The full SP on new MT09
In the last few weeks we've seen Yamaha present a new MT-07, as well as a new MT-09. This week it's the turn of the MT-09 SP, a very special addition.
This is the latest hyper to join Japanese giant's best-selling range of naked motorcycles. What sets it apart from the rest is its premium specification.
Yamaha boldly claims that the MT-09 SP is the ultimate 3-cylinder machine. While the people at Triumph may well disagree, it's certainly the ultimate MT.
Shock news
Noticeable and notable differences to the standard bike include the MT-09 SP coming  equipped with a fully adjustable Öhlins rear shock, in addition to a fully adjustable set of front forks. This is a bike that promises to take handling to a whole other world!
Being finished in an MT-10 SP inspired Silver Blu Carbon colour scheme, it also looks very cool. Traction control and D mode will both help to keep it looking that good.
It also comes as standard with a Quick Shift System (QSS) which gives faster upshifting, meaning that the MT-09 SP should not only work well on the road but should acquit itself nicely at a local trackday.
Class act
Indeed with so many new racing classes about these days, why not have a super naked class as well? Who'd not be up for entering a bike in a class like that?
The whole thing sits in a lightweight aluminium frame and swingarm while being powered by a torque monster of an 847 cc, 3-cylinder crossplane engine. The wheelbase is short enough to make short work of any corners you would care to point it at.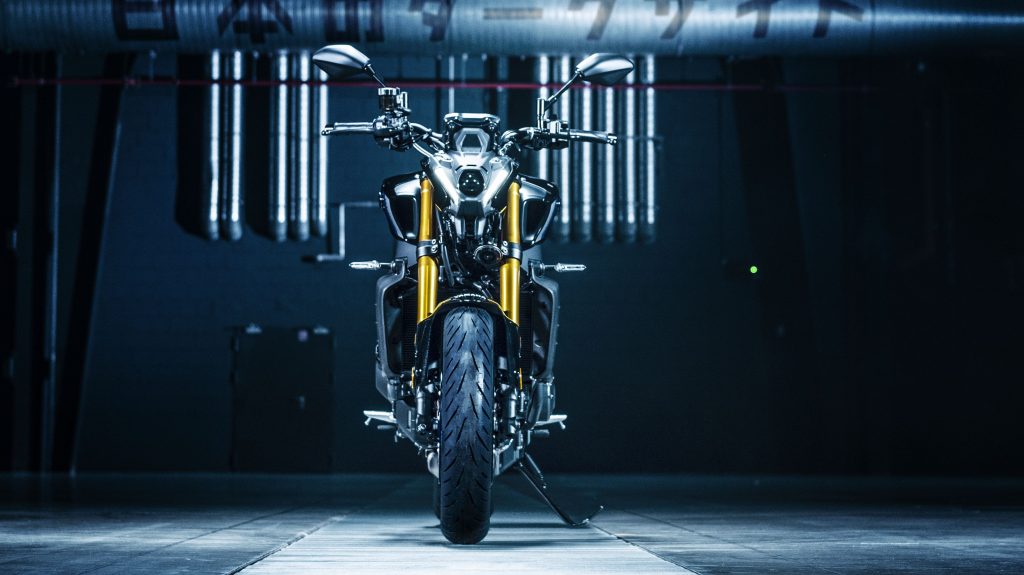 Fancy the full SP? Priced at €11,850.00, you can order the MT-09 SP or request more details from your local Yamaha dealer now. Click here to find yours.

Yamaha bike insurance? Call us on 1890 945 950 for our best motorcycle insurance quotes.
Back to listing