25 June 2021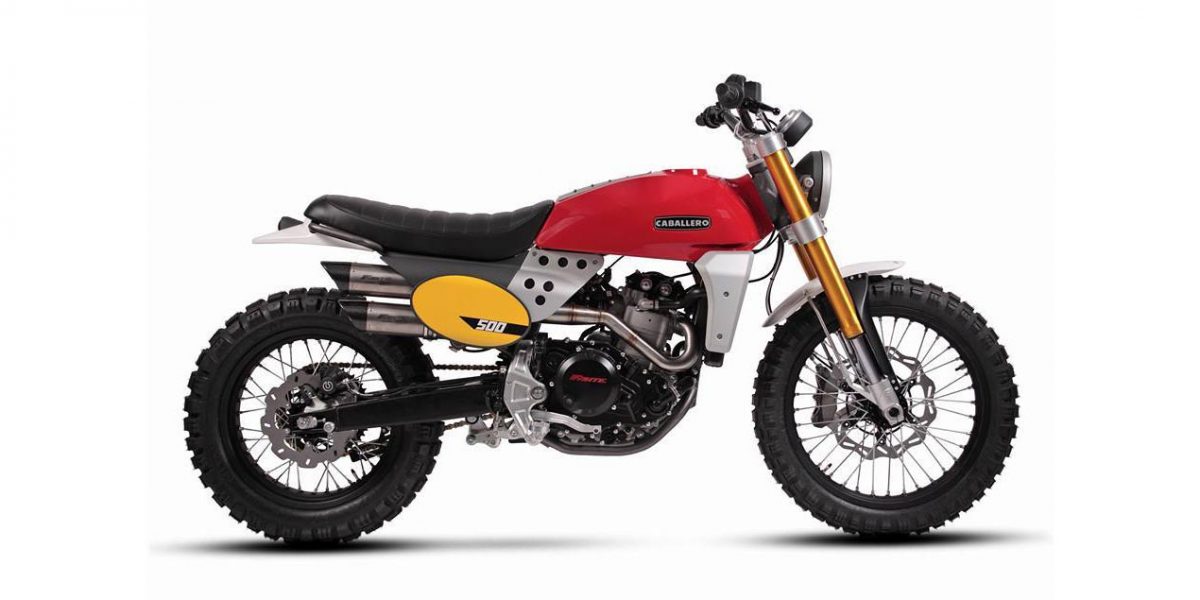 Fresh Fantic fun
Whilst he's clearly too young to remember Fantic's trials glory days, Paul Browne tips his helmet to the heritage whilst admiring the company's new Callabero dual sports machine.
Fantic, those people that our dads remember winning all of those trials competitions on the telly back in the day, are back.
Here, the brand is based in Cork, with Barcon Powersports in Macroom.
The trip to the shop is well worth your while, packed as it is with all sorts of two-wheeled treasure, including the Kenny range of clothing.
Hail a Caballero
Top of the range is the wonderfully titled Caballero 500.
This bike has a more urban livery than the other Caballeros in the range, with a deep grey fuel tank and mudguards, handlebars with crossbar and leather details to match the saddle.
The number boards and side panels feature a darker shade, in metallic grey. Brown grips and understated graphics on the side plates complete the styling.
Tubular bella
Fantic's' Caballero is a dual sport bike.
Its chrome-molybdenum steel central-tube frame is light to ensure agility and comfort.
The front forks are the company's own 41mm upside-down affairs, as is the rear suspension.
The spoked 19″ front and 17″ rear wheels, which are both fitted with Pirelli Scorpion Rally knobby tyres, give the bike a real scrambler look.
Stopping comes courtesy of the 320mm front and 230mm rear wave brake discs. There is a disengageable continental dual-channel ABS system as standard.
A real smoothie
Power is courtesy of a single-cylinder, 4-valve, liquid-cooled, electronic fuel injection engine which is, of course, now Euro 5 compliant.
It provides great performance on the road, which is combined with a satisfying efficiency on off-road tracks and trails.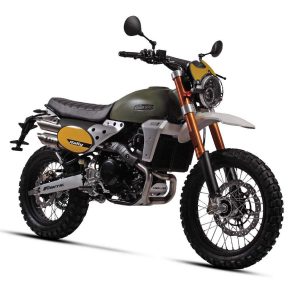 The bike's ECU is very cleanly mapped, this makes for smoother engine power all through the rev range, while optimising performance in terms of maximum power and torque.
The exhaust system comes from Italian exhaust legends, Arrow, and has twin chrome silencers.
Deluxe delight
The Caballero Deluxe 500 is built to the same technical specification as the 500 Scrambler, but with a new look that mixes urban and off-road bike.
It is indeed an elegant motorbike that blends scrambler and off-road style with the cool, urban world.
It's perfect for those of us who like to enjoy a light off-road experience on a classy, but aggressive bike, that is also perfect for navigating city traffic.
You can contact Shane on 085 262 9423 for more details.

Need Fantic insurance? Call for our best motorbike insurance quotes on 1890 945 950.
Back to listing