30 October 2020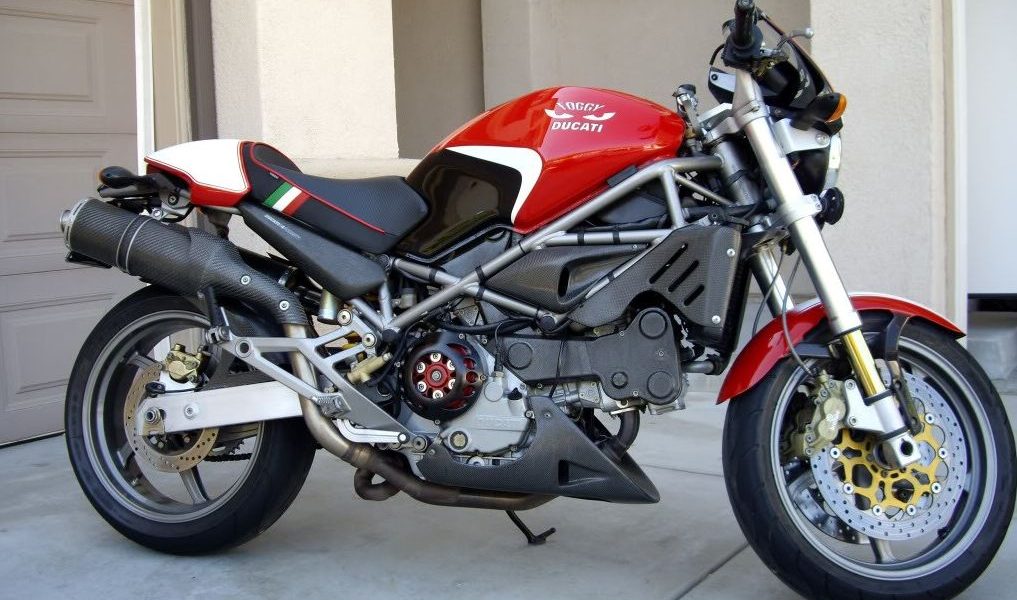 Foggy Monster is Halloween treat
Appropriately enough for this weekend, Paul Browne has a Monster in mind. A Foggy one at that. Don't be spooked. Ducati's S4RS is a beast with bite, but you can tame it.
A few short years ago the people at Ducati were busy telling us that they had put a cool quarter of a million Monsters out of their Italian factory since they had started making the things back sometime in the mid-nineties.
These days they seem to be so much about the Scrambler range that it might be easy to forget about how good some of them were.
One of the really brilliant ones was the S4RS.
Having the Foggy-ist
Now one has appeared in Dublin and to top things off it's a sought after Foggy replica.
The motor is what this one is all about.
The iconic 996cc block puts out a little over 130bhp, more than enough to knock heaps of fun out of the traditional roadster.
This was the engine that you couldn't break when riding the doner bike, the iconic 996.
There were a number of other S4s, but the S4RS brought the Monster to everyone's attention. Even now, a good few years on from when the bike was first released, it's still a blast to ride.
Special as standard
The bike that's featured here is a limited edition Foggy replica.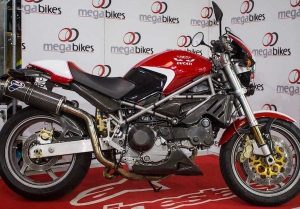 While the 'standard' S4SR came with a host of carbon fibre detailing, this one has the same, only some of it is painted with the seat cowl and mudguard coming in for special attention.
Being a 'special' it was produced in limited numbers; only three hundred units worldwide. The bike featured is number 267. The other wonderful standard feature on this bike is the full set of fully adjustable Ohlins suspension.
The brakes are by Brembo, which while almost standard now, were very special back in '07 when the bike was built.
What wasn't standard were the twin Termignoni pipes on the end of the full exhaust system. This piece also came with an upgraded ECU to make the 'Termi' system work perfectly and increase the bikes standard 130 brake horse power.
The bike still has only 7,060 miles up on it and for something this rare €12,995 seems reasonable to me. It can be found at Megabikes' Ballymount store which is remaining open in level five with some appropriate conditions. Give any of the team a call on 01 478 4200 to make an appointment.

Don't be afraid. Call our quotebusters on 1890 945 950 for your Ducati motorcycle insurance.
Back to listing