28 September 2023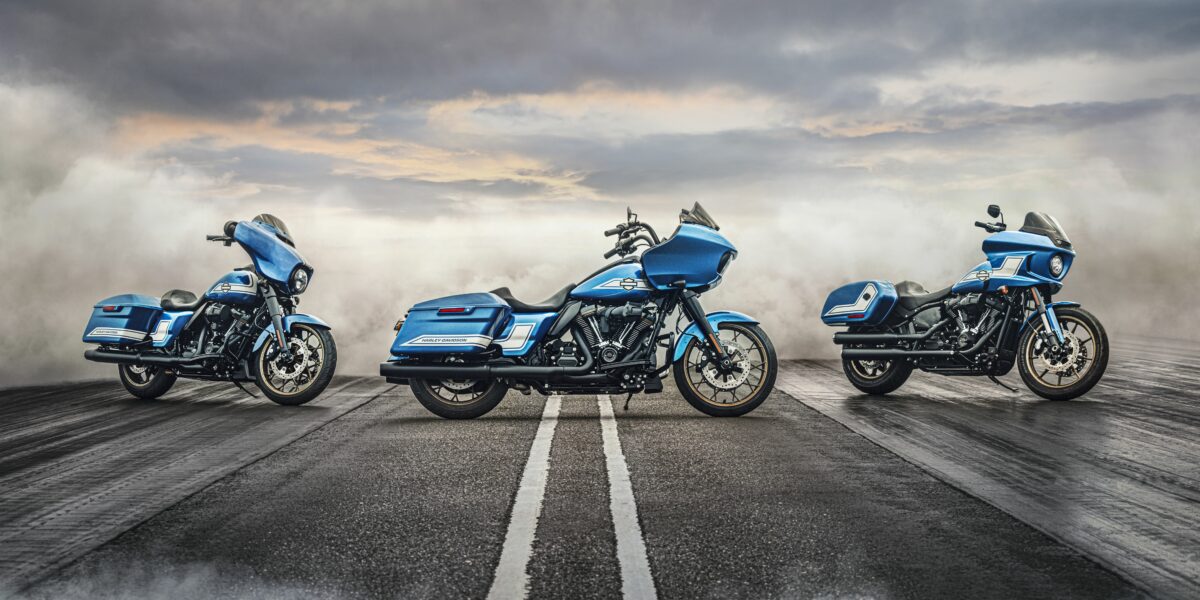 Fast Johnnie hogs limelight

There's a Johnnie that's come lately to Harley Davidson's range.
In fact a few 'Fast Johnnies' have rolled up.
What's it all about?
Let Paul Browne explain……
This year Harley-Davidson are celebrating their racing heritage.
Amongst other things, they have introduced a range of bikes to mark their enthusiasm for racing.
The 'Fast Johnnie' collection is a limited run of motorcycles which feature several bikes from the US manufacturer's existing line-up, with a cool new paint scheme.
This has been applied in the company's own paint shop and not by any third party, so every Fast Johnnie bike is a Harley all the way to the finish.
The bikes getting the treatment are the Road Glide, the Street Glide and the Low Rider, all of which are the higher specced ST models.
Only 2,000 of each of these 'Fast Johnnie' models will be made for the global market. If you get one, then you'll almost certainly have an accumulating asset on your hands.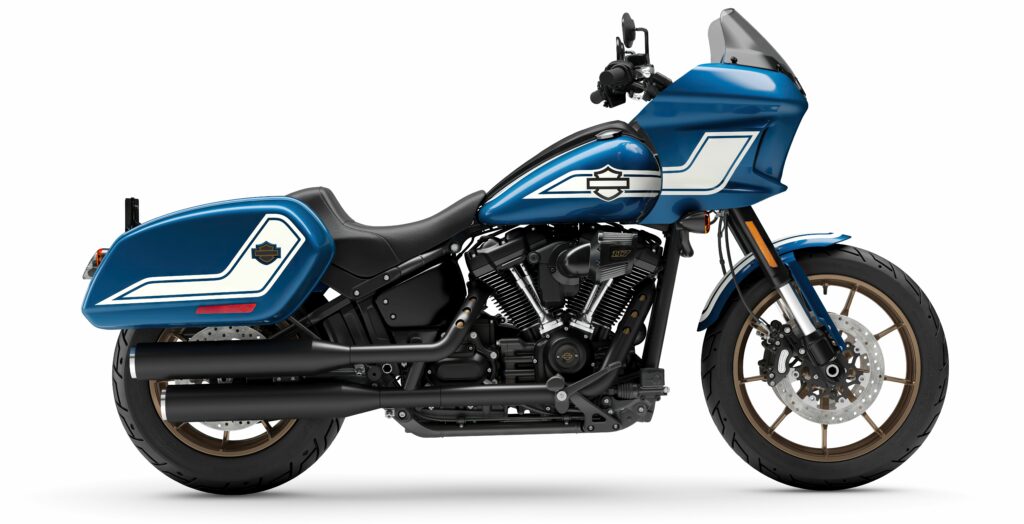 Pig tale
Before you do anything though, I guess I'd better explain the whole 'Fast Johnnie' thing.
Each store has a Harley Owners Group,  known as a HOG chapter. As you may well know, Harley Davidson motorcycles are also referred to as 'Hogs' in some quarters.
It's a widely held belief that the Hog moniker hails from a time when the American giant raced in the US to huge success. Here's why…
Back in the 1920s a guy called Ray Weishaar was a racer and member of the "Wrecker Crew'. He adopted a pig – this is a true story! – as a team mascot. When he won he'd do a victory lap with the pig sitting on the bike's tank. The pig's name was Johnnie and as the team won more and more races it earned the nickname 'Fast Johnnie'.
These days carrying a domesticated farm animal on the tank of your race bike, even just for a victory lap, is no longer permitted thanks to new FIM regulations.
Instead, it's now remembered as a decal on the tanks of the bikes in the King of the Baggers race series in America.
The Fast Johnnie character now also appears on the three bikes in the new collection, hence the name.
To find out more about the collection, and to get  your hands on one of these rare beasts, see either Harley Davidson Waterford or in Dublin.

Harley-Davidson motorcycle insurance? Call our specialist team on 0818 945 950 to hog your quote.
Back to listing