29 July 2022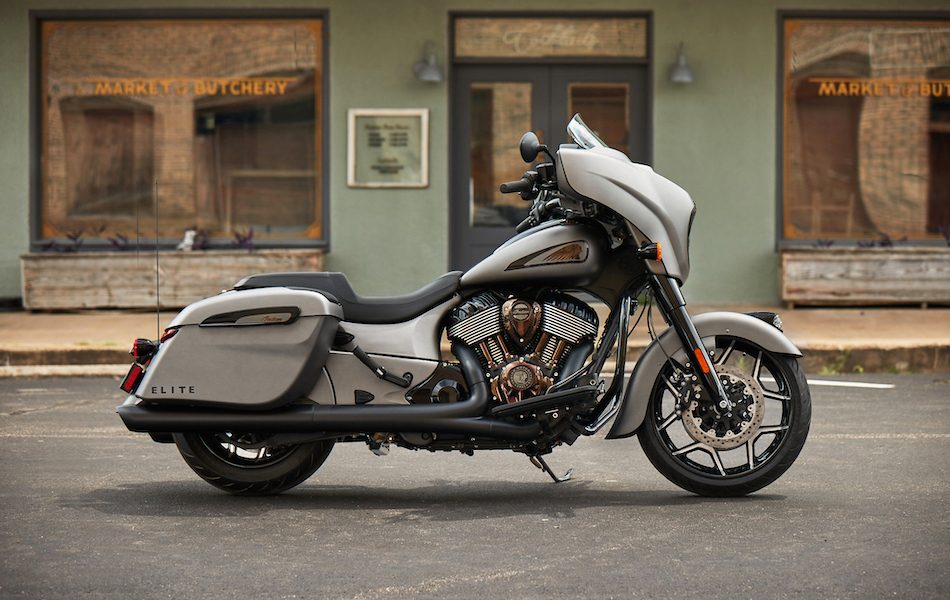 Fancy joining the Indian Elite?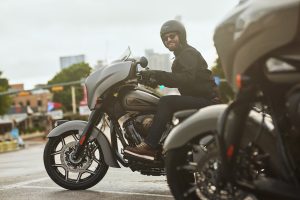 Indian Motorcycles have released a very exclusive pair of touring bikes.
The Challenger and the Chieftain models are getting the 'Elite' treatment.
They've been built to offer the ultimate in touring luxury.
They're also very exclusive with only 200 Challenger Elites and 150 Chieftain  Elites being made for the global market.
Of those, just 25 are coming to Europe.
Sound investment
The bikes both look the part with a stealth grey and black paint scheme which is finished with some red detailing.
There's a 400-watt PowerBand sound system with a four speaker surround on a bike. The quality of the sound is unbelievably good.
A touchscreen display controls the ride command. This has a GPS system and supports Apple CarPlay.
It's also where the electronically adjustable suspension can be used to set the height desired to accommodate for a full luggage set as well as a pillion. Both have a staggering 68 litres of storage space.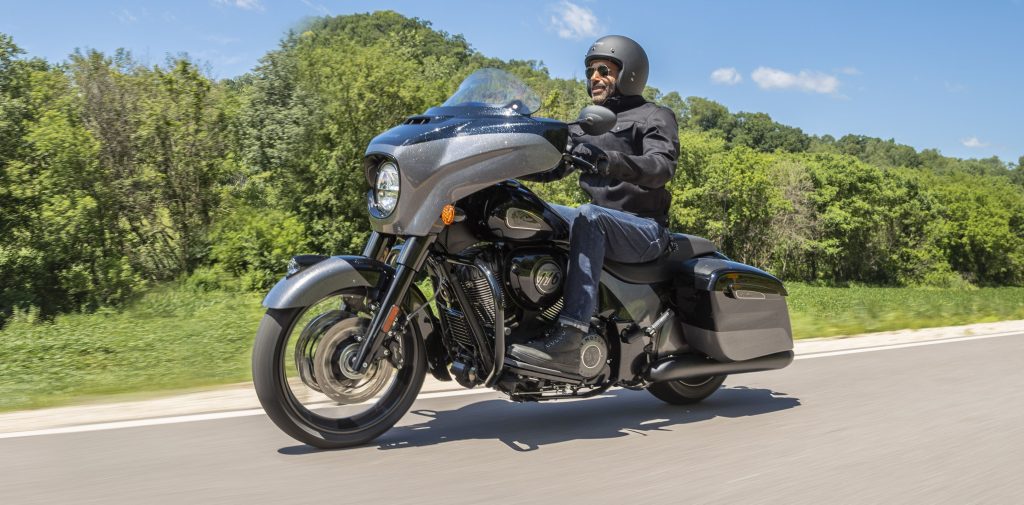 Further luxury comes in the shape of features such as keyless ignition, while safety is increased thanks to the bikes' tyre pressure monitoring.
Heated grips are standard. Only the warmest hands for the Indian Elite!
The floorboards are elite branded and the windscreen is height adjustable.
The adaptive LED headlight cleverly adjusts it's spread depending on the bikes angle of lean.
No mean lean
Rideability of the 377 kilo Challenger is made easier with the bike's Smart Lean Technology, again incorporated as standard
In simple terms this allows the rider to confidently use all 30 degrees of the bikes available lean, without having to sheepishly explain themselves to their insurance company the following morning.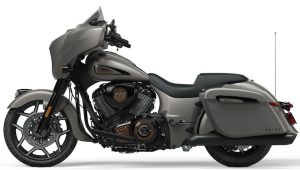 The Challenger Elites have 1,800cc engines with over 120 horsepower, in addition to an impressive 178 Nm of torque.
The Chieftains come with a 1890cc Thunderstroke V-twin, kicking out 92 horses and peak torque of 171 Nm
The rider can manage the power delivery on both machines via the usual three different riding modes. Sport (fast), Standard, (running out of fuel) and Rain (for riders who are a little afraid of what they are riding).
All of them facilitate the bikes' traction control system.
Fancy joining up with the Indian Elite? You can get more details and order from Franklin Motorcycles in Swords.

Best Indian motorcycle insurance quote? Try our two-wheel team on 0818 945 950.
Back to listing