08 September 2023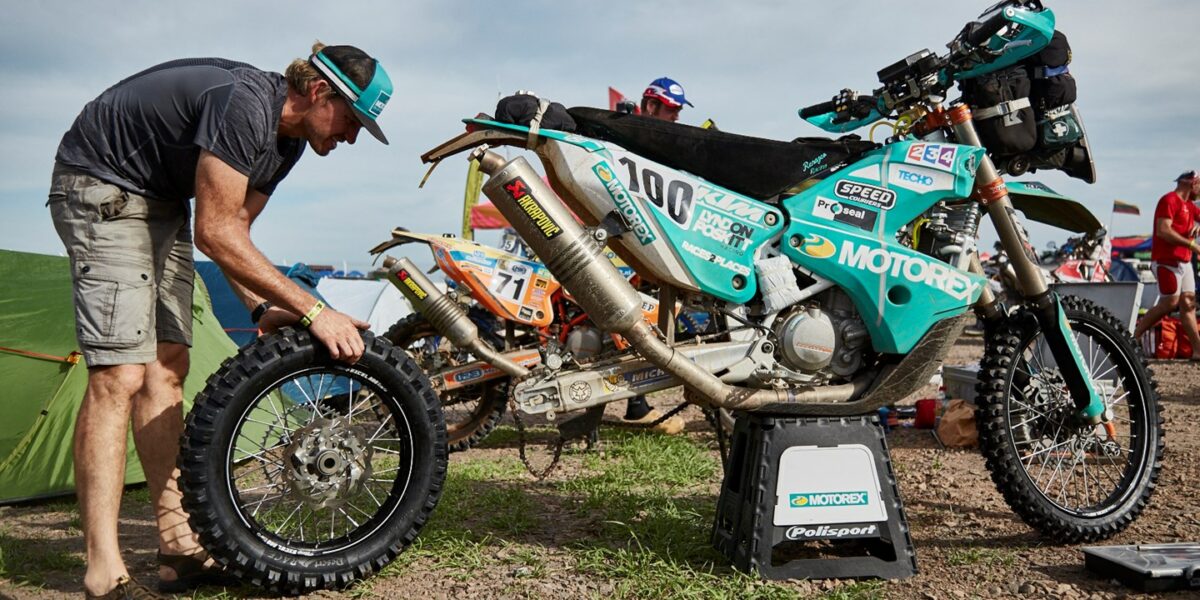 Fancy going on an adventure?
This month sees the hosting of a two-day adventure festival in Naas.
Among the attractions will be intercontinental adventure rider Lyndon Poskitt, a man who quit his job to race around the world.
He is quite the inspiration.
Lyndon Poskitt began racing motorcycles when he was just ten years old. He's now competed in no fewer than seven different race categories.
Easily the high point of his career, thus far, was riding in the Dakar Rally. This, as we all know, is both the toughest and the longest off-road race in the world. 
Since he found the rally to be a relatively simple challenge and a whole lot of fun to boot, he went on to do it again not once, but twice!
What's more, on all three adventures, he competed as a solo rider.
Races to places
Not being one to take things easy he went on to fulfill a long-held ambition and ride his bike around the globe. To add a little more spice to his global challenge, while he was at it Lyndon raced in 11 different competitions, in 74 countries across six continents.
He named this project 'Races to Places' and rode his custom-built bike for the whole adventure.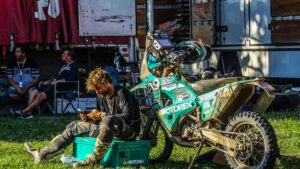 During that epic ride, he covered a staggering 245,000km, filming along the way.
Posted as 200 episodes on YouTube, that footage has now been seen by countless bike fans, many of whom have no doubt been inspired by his endeavours. 
Unsurprisingly Lyndon is now a walking, talking encyclopedia of off-road motorcycling.
As such he's only too happy to share his experience, knowledge and know-how when it comes to riding some of the most epic roads and races on the planet.
Festival fun
This brings us to adventure gear specialists Klim Ireland who this year host the very first ADV Bike Fest at Haynestown Farm Barn in Naas. And they are only too delighted to have Lyndon along as the main speaker.
In addition, the festival will offer on-site camping, live music, ride-outs and a whole lot more.
The event runs over two days, the 16th and 17th of September. Individual day tickets cost €50, weekenders €80, with family tickets also available. To buy yours, click here and we'll see you there!

Adventure motorbike insurance quote? Call our two-wheel team on 0818 945 950
Back to listing