05 March 2021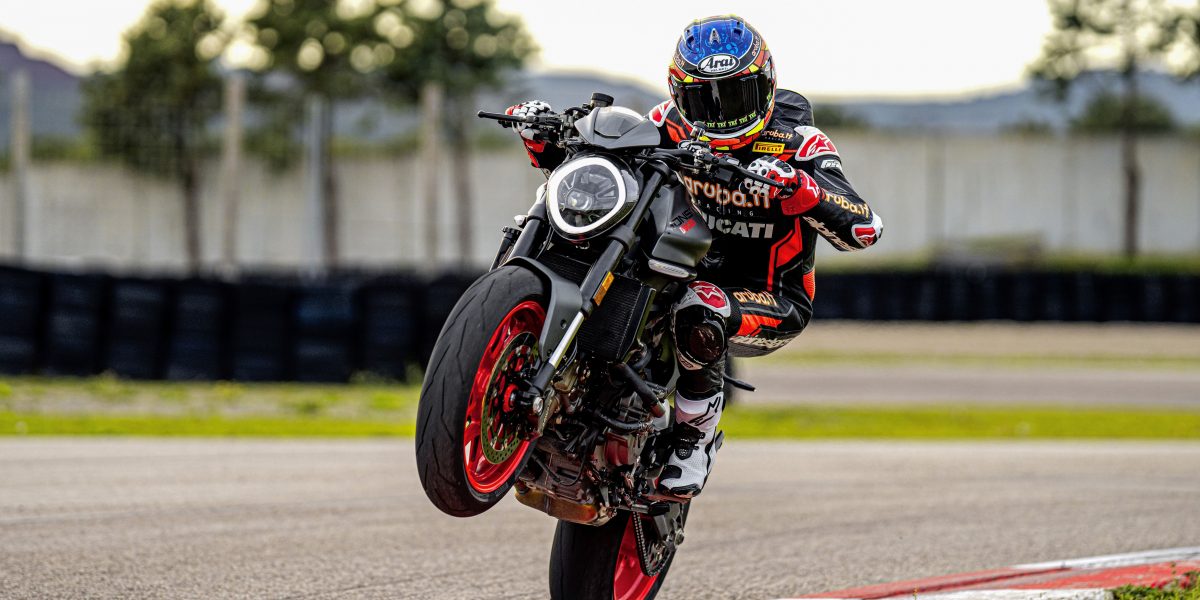 Ducati's beautiful Monster
The new Monster from Ducati is powered by a new 111 hp Desmodromic L twin from the Italian giant.
Its short aluminium front frame is inspired by the one on the Panigale V4, a piece of cleverness which is attached directly to the engine heads.
Down the back there is a sub-frame made with glass fibre reinforced polymer technology. These make it even lighter and contribute to reducing the overall weight of the bike to a mere 166kg!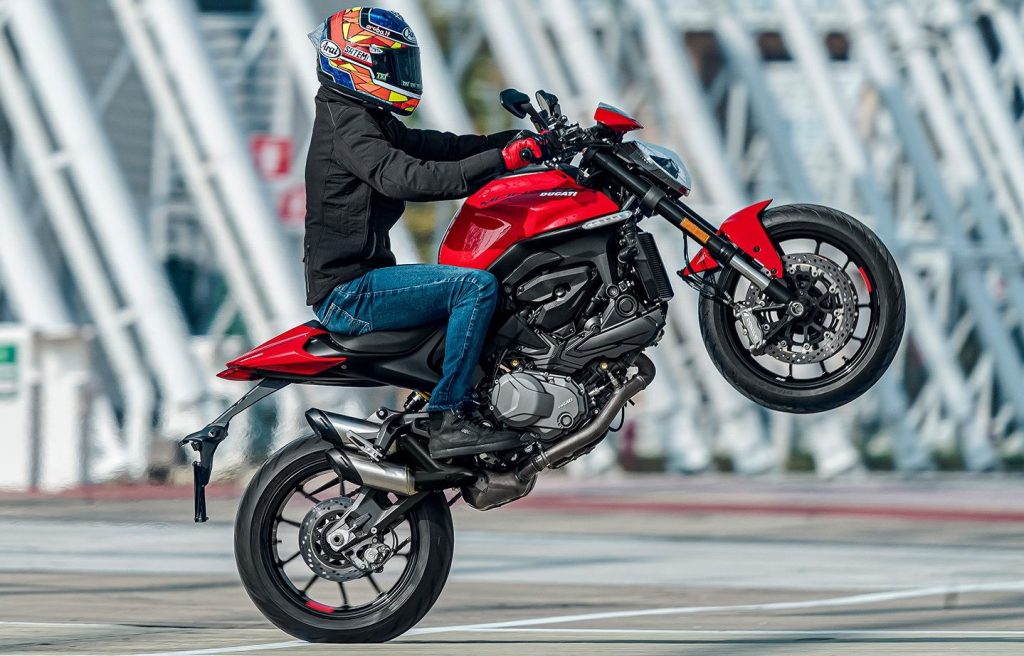 Grounded
Ducati's best seller is now not only lighter but also more compact. The sides are narrowed, allowing the rider to safely put both feet on the ground when the motorcycle is stationary.
The standard seat is still 820 mm height, with an 800 mm low offering available as an option. A lowering kit allows the bike to drop even further.
Standard equipment includes fully adjustable ABS Cornering, Traction Control and Wheelie Control. Everything can be easily managed via the handlebar controls and viewable on the new full-TFT 4.3" screen.
The Euro 5-compliant liquid-cooled 937 cc Testastretta 11° is the star of the show.
Compared to the previous 821, it increases in displacement, power and torque, and decreases in weight by two and a half kilos!
Modern Monster
The brand-new Ducati Monster is a modern bike, a great first choice for young riders. Rather brilliantly it's also available in a 35 kW version, for those of us who still have an A2 driving license. It's so easy to ride, it even has a quickshifter.
It draws its DNA from the very first model which rolled off the line way back in 1993. It's very much still a simple bike, an engine, a seat, a tank, a handlebar.
Furthermore, it integrates all the unmistakable elements that characterize the iconic model: the bison-back-shaped tank, the round headlight, the clean tail, not to mention that engine.
Prices start at €13,750. Give Declan at Rosso Ducati a call on 01 464 2211 and let an Italian beauty into your life.
Ducati motorcycle insurance? Give our specialist team a call for our best motorcycle insurance quotes.
Back to listing