06 January 2023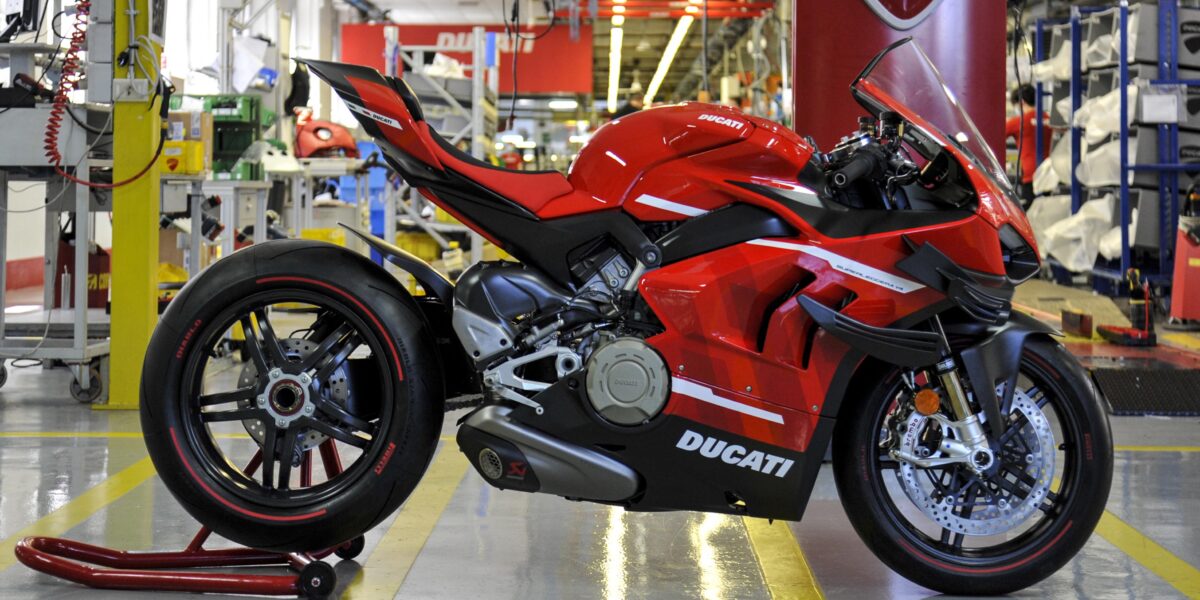 New Year treat? How about Ducati's Superleggera?
Still got a few Euros knocking about after Christmas? How about picking up a super limited edition Ducati Superleggera as a new year treat?
Ducati's Superleggera V4 is a thing of unusual beauty.
Rare too: It's being made in a limited run of only 500 for the global market. Each bike is individually numbered and comes with a certificate showing its authenticity.
The bike comes with a race kit and is homologated for WSB.
Carbon fibre is everywhere. The fairings are made of carbon fibre. The mudguards are made of carbon fibre. Those fins/ wings are made of carbon fibre.
The exhaust end can is, of course, a titanium Akrapovič affair with carbon fibre detailing. Even the wheels are made from carbon fibre. The entire chassis, including the swingarm, is made of the stuff.
Power play
With the racing kit fitted the Superleggera puts out a staggering 234 HP. And it sits on the scales at only 152.2 kg.
This stunning power to weight ratio, is only added to by the GP16 aerodynamic design. All of the internals are made from the very latest lightweight components.
To manage that power, the Superleggera comes with the Ducati Power Launch system and a quick-shifter.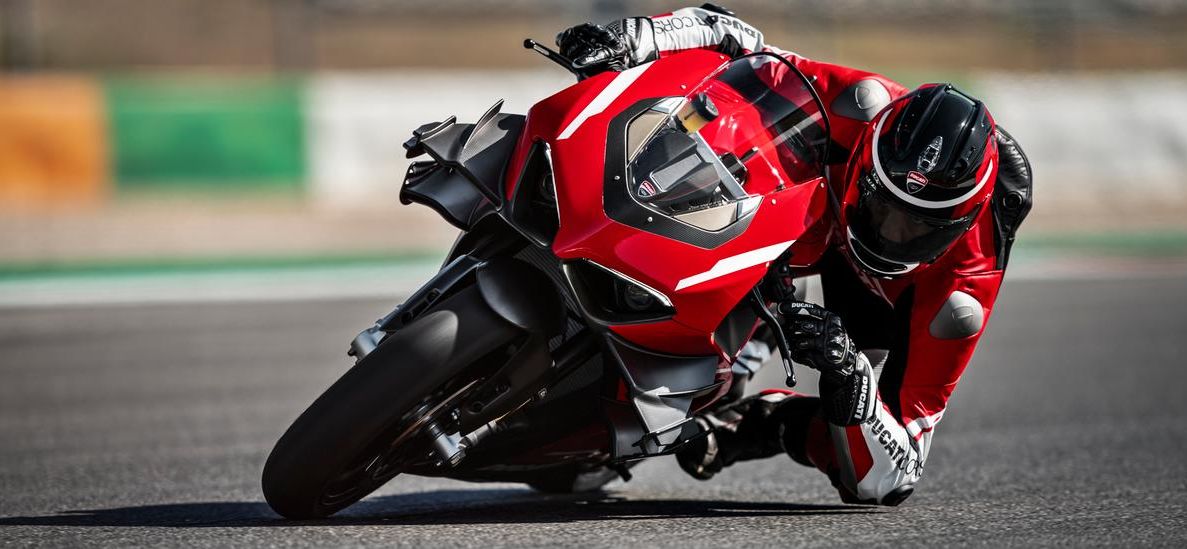 Lap god
There's a lap timer as well as a pit lane limiter.
Traction and slide control systems are standard, as is wheelie and engine brake control.
Also among standard equipment is an Ohlins steering damper and suspension.
There are quick adjustment buttons and it's even fitted with a lithium ion battery to save weight.
Being homologated, the Superleggera also comes as standard with a set of self-cancelling indicators, daytime running headlights and an LED tail light.
As you might expect, the Superleggera offers a number of different riding modes.
There are no fewer than five customisable options to complement three 'standard' ones.
A race kit features a Data Analyser with GPS, an option to reset the TFT dash as a Moto GP one, a complete Akrapovič titanium racing exhaust, an open carbon fibre clutch cover as well as a carbon fibre swingarm cover.
Give any of the team at Rosso Ducati a call on 0 1464 2211 and be prepared to drop somewhere in the region of €120,000 for one of the very best motorcycles ever made.

Ducati motorbike insurance quote? Call our specialist two-wheel team on 0818 945 950.
Back to listing