25 March 2022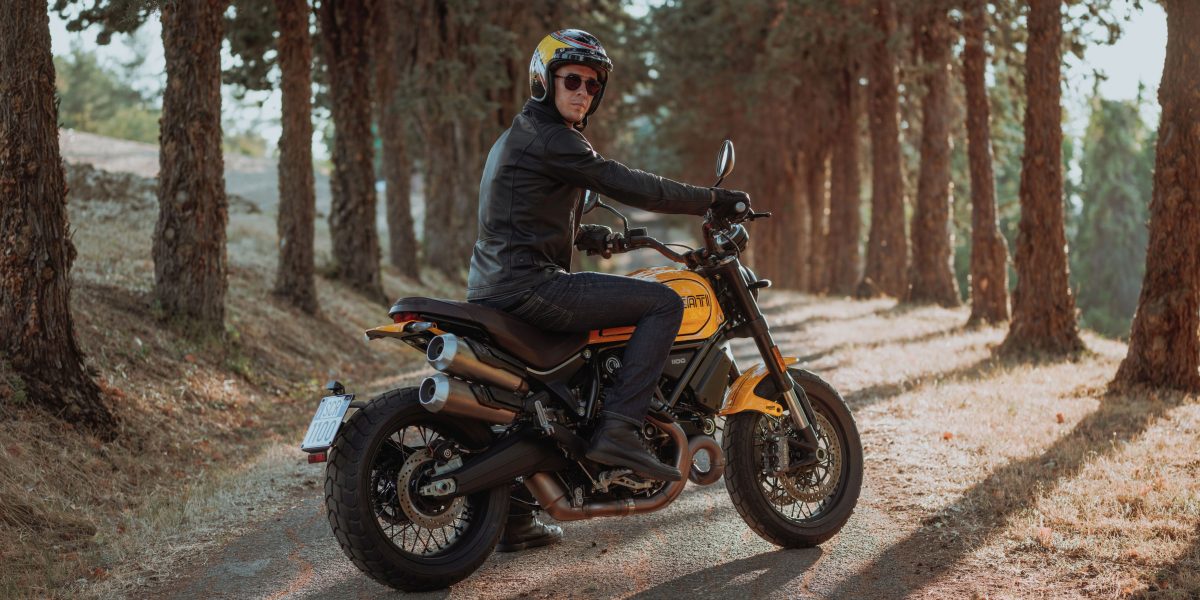 Ducati's Tribute is class act
The team at Ducati has been hard at it refreshing the company's much-loved Scrambler line-up, with a class Tribute act topping the bill.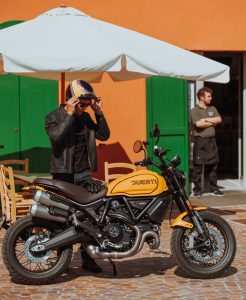 The team from Ducati have been busy with the Scrambler range and are now revealing a choice of new models for the coming season.
These include the Ducati Scrambler 1100 Tribute PRO.
Created to pay homage to the 50th anniversary of the first Ducati air cooled twin, this one comes with a host of new technology and real world, usable power.
However, whilst all very state-of-the-art, it  it still manages to carry off that cool 1970's look and feel.
Modern classic
The Scrambler team has built their new bike with both those of us who like our modern-classic bikes, as well as those motorcycle history enthusiasts, in mind.
The new bike even features the Ducati logo of the time which was designed by the legendary Giugiaro.
Sitting on a set of those spoked wheels, which are black, the deal is sealed.
Distinctive stylistic bits and pieces are represented by the simple, yet very cool, round mirrors as well as the, now almost compulsory, brown seat with its dedicated stitching.
Design for life
The design is original with a new chassis and a decent engine of 1,079cc that produces 85bhp. There's a generous torque curve to be found at around the 4,750 rpm mark.
As a real world bike it has all the power that's needed to make it a bike that could be lived with every day.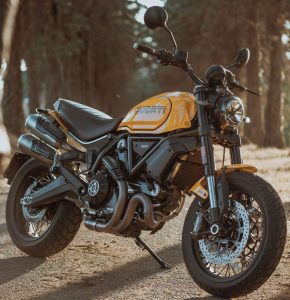 The 'Tribute' has three riding modes as well as a choice of traction control settings. There's an LED headlight.
These days everything that Ducati makes comes with cornering ABS. This system has been around for a few years now and it has proven to offer a safer ride.
Media savvy
Speaking of smart tech, the bike is also designed to accept the Ducati Multimedia System.
This piece of cleverness allows a smartphone to be connected to the bike via Bluetooth, enabling you to pick your favourite songs and play them through your comms system in your helmet. A USB charging socket is positioned under the seat.
This new model is available at Rosso Ducati in Dublin. Contact Declan on 01 464 2211 to find out more.

Scrambling for Ducati insurance? Call our specialist motorbike insurance team on 0818 945 950!
Back to listing