10 May 2019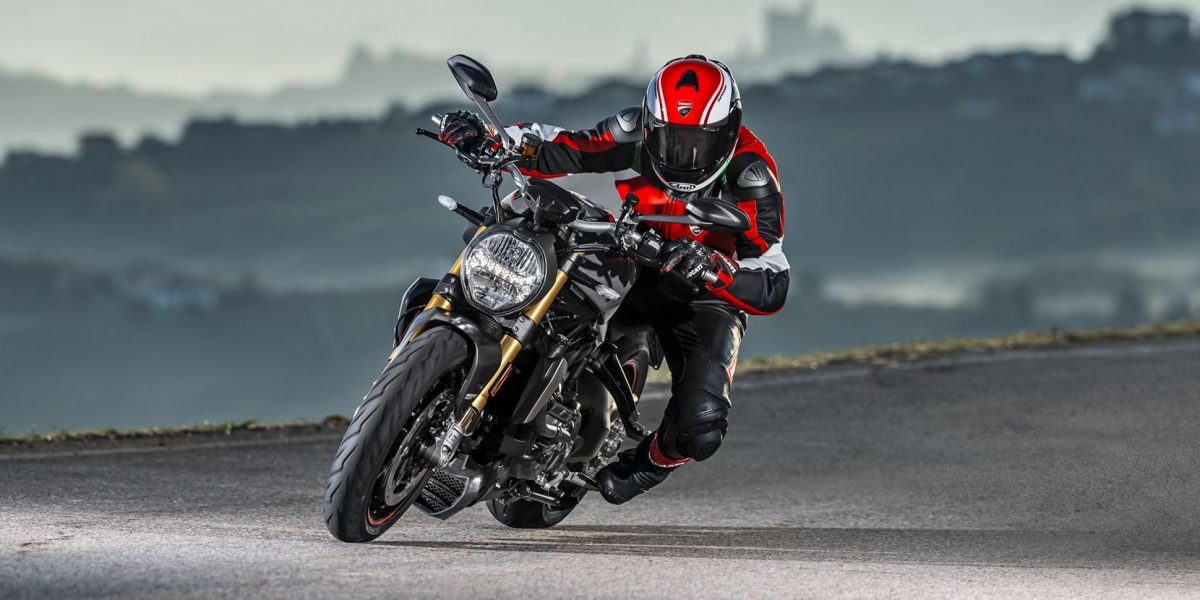 Ducati Monster: Marvellously monstrous!
While many of us associate the Ducati brand with high powered superbikes, MotoGP and World Super Bike wins, the best selling line of machines they've ever produced is the Monster range.
They were launched back in the early nineties and the range, which runs from 400 to 1200cc with a whole host of sizes in between, has sold several hundred thousand models globally.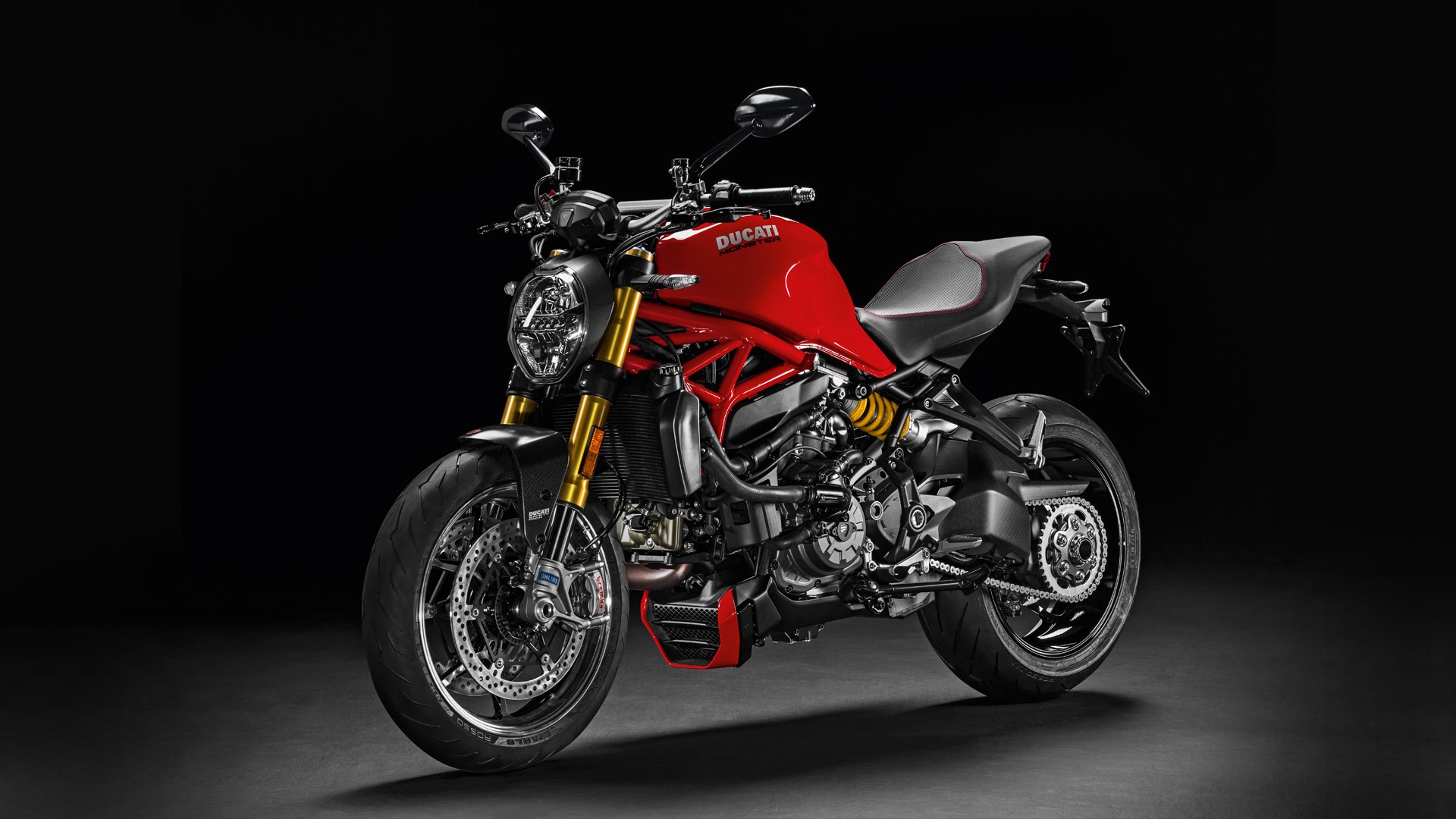 These were always a good, reliable and practical model of bike.
Many of us commuted on them, when the restricted licence became a fact of life the 600cc version lent itself well to the fuel restrictor that made it learner legal. The 400cc version, meanwhile, was perfect for the Japanese market where they sold well.
A simply excellent bike
In 2015 the best got even better with the new 1200 that they launched. There is a standard, an S and even the more exotic and limited edition R model,  the latter available only in limited numbers.
The S is the best from a value point of view with an engine that produces enough power and a full set of fully adjustable and very beautiful Ohlins suspension all round.
On the road this Monster is a simply excellent bike.
It'll dismiss the Sunday morning breakfast run with ease and won't cripple the rider thanks to its practical riding position. While it's no tourer, it'll still carry a pillion from Dublin to Laragh without anyone reminding themselves to contact that divorce lawyer they've been meaning to call.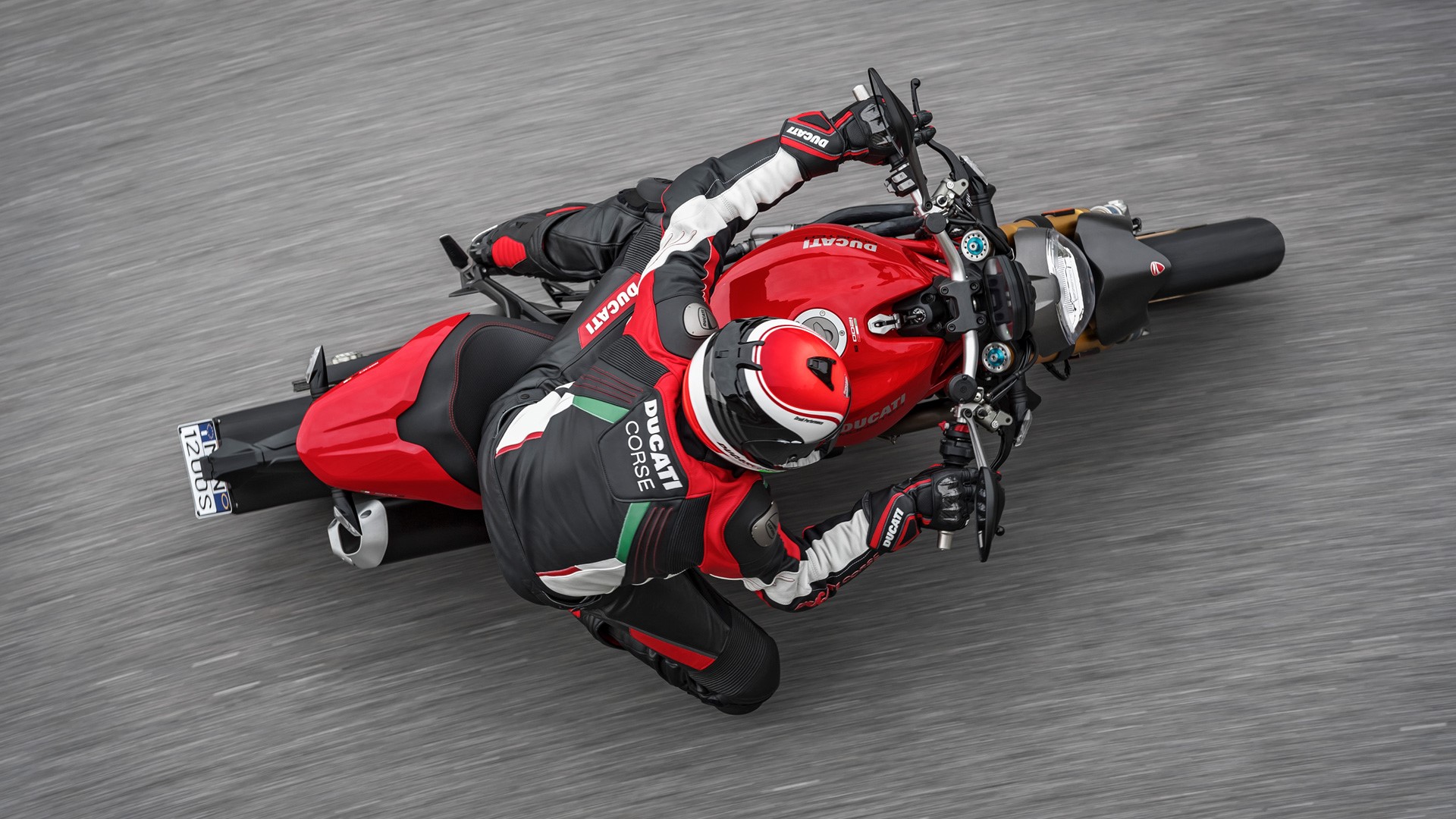 On a trackday it's just fantastic.
When set up well enough it'll humiliate the bigger machines. They may well get you on the main straight, but in Mondello you'll have the bigger faster sports bikes by turn three and the fun never ends. Because the suspension is fully adjustable setting it up correctly is hugely rewarding.
Tuned for torque
The motor that powers the bike is the iconic 1198cc L Twin. In the Monster it has been tuned for more torque and delivery of low and mid range power. This is what makes it such a good road bike as well as easy to ride hard on track.
As with all modern machinery the bike comes as standard with ABS. There are a choice of fuel modes as well as traction control which are all customisable to the rider's tastes and needs. All you really need to add is a set of loud pipes which will literally allow the Monster to sing.
The entire Ducati range is available from Rosso Ducati in Dublin (014642211).

Call the Principal team for your Ducati motorcycle insurance quote!
Back to listing