24 September 2021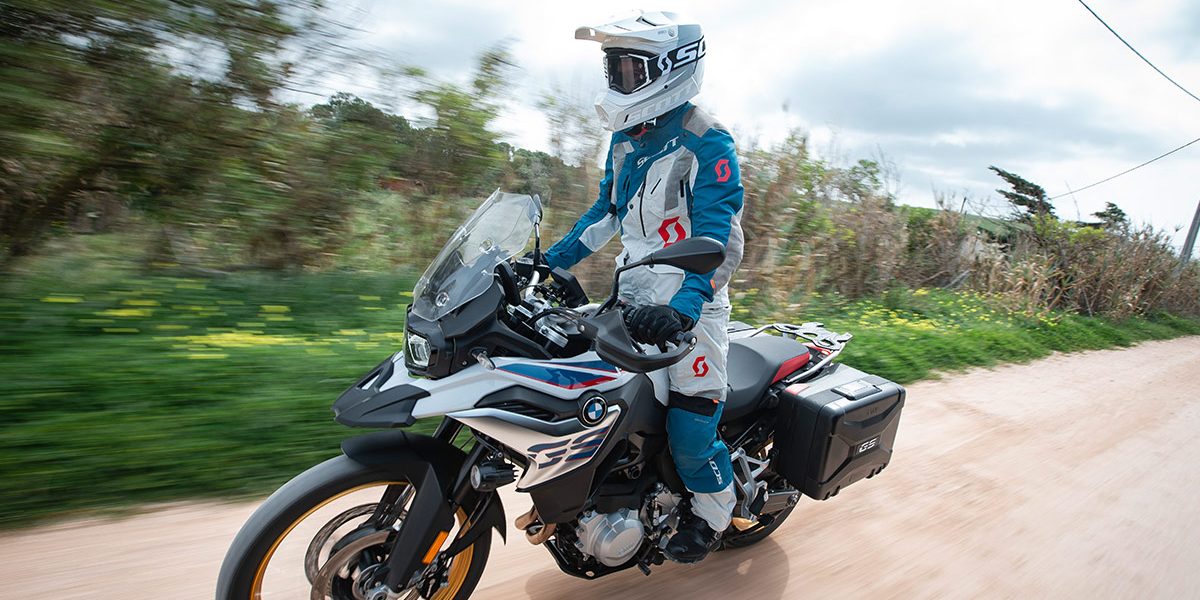 Dualraid Dryo – another great Scott!
Scott's Dualraid Dryo jacket, available with  a specific cut for women riders, has hit the rails at Overlanders and AMI.
If you like features such as durability, ventilation and comfort then something like this is for you.
This comes as standard with a removable, breathable, wind and waterproof 3-layer 'DRYOsphere' membrane.
Thanks to it having this much technology this is a piece of bike kit that you can custom fit to any condition, from crossing a desert to commuting from, or to, Donegal in the middle of January.
Comfort & safety
Comfortable as it may be, the focus naturally starts with safety.
The Dualraid Dryo comes with industry leading D3O protectors at both the shoulders and elbows. It also has pockets for optional chest and back protectors.
It's CE certified to CAT. 2 according to EN 17092-3. In plainer English this makes it a class AA piece of protective clothing.
The body of the garment is made up of a twin HD polyamide fabric. This is fitted with that highly effective removable, breathable, wind and waterproof 3-layer DRYOsphere membrane.
This keeps the rain out and stops the wind from sapping your body heat – without turning you into a sweaty mess!
It also incorporates a very comfy soft and breathable mesh lining with special vented 3D mesh mapping. The inner jacket is the definition of cosy.
The features continue with a comfortable collar with soft binding, chest, back and sleeve ventilation all with an easy closure magnetic system.

Be seen, be safe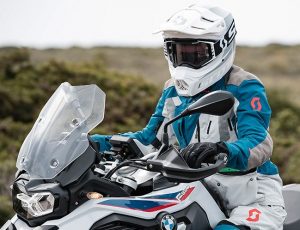 As with most of Scott's stuff there is a large reflective panel for visibility, two inner pockets plus a pair of water resistant waist pockets with the most wonderful lined handwarmer pockets.
Add to that one chest pocket as well as a very clever and now essential timecard and rear pocket.
Sizes range all the way from 36 to 48. It weighs 2.2kg and is rated as waterproof. In spite of this you can still throw it in the washing machine on a 30 degree cycle!
 The jacket will set you back €589 and the matching trousers, €429. That's some of the best kit on the market for less than a grand.
To check it out or book a fitting, give Gary or any of the Overlanders  team a call on 053 94 22 415 to book a fitting and start having a more comfortable adventure.

Great protection? Call our specialist motorbike insurance team on 1890 945 950!
Back to listing