04 February 2022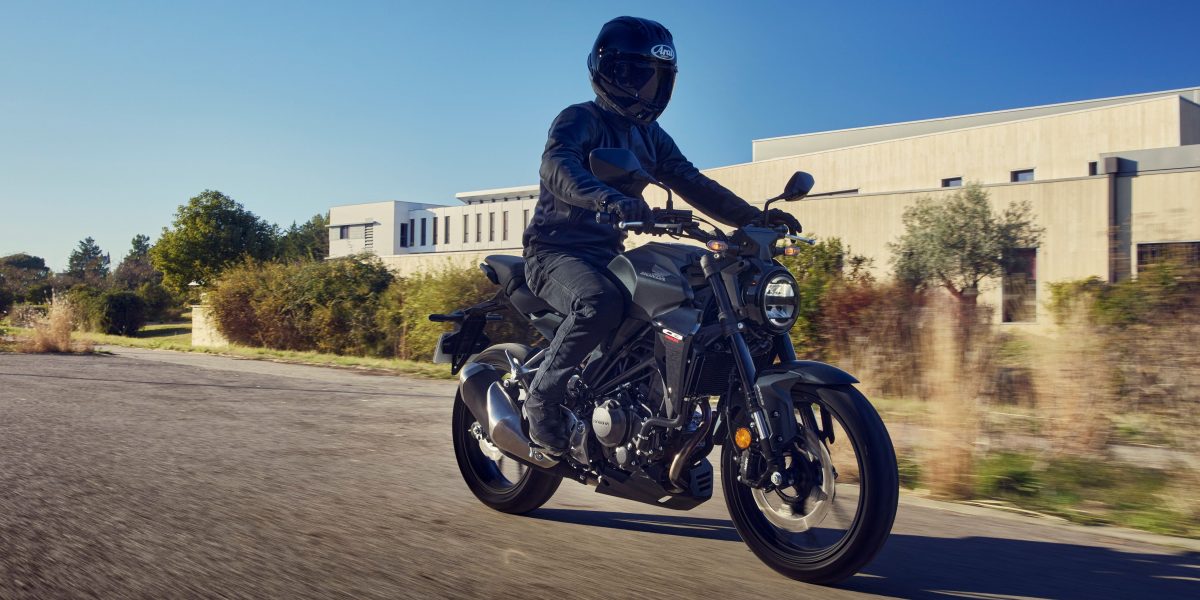 CB still delivers as Honda launch new 300 R
"I'm into CB" proudly proclaims Paul Browne as he gets all misty-eyed over youthful exploits, before turning attention to Honda's refreshed 300. Turns out things weren't always better in the olden days.
My elders used to tell me about the mighty CB 750 and the even bigger CB 1100.
These were the bikes that made Honda the brand it is today back in the 70's.
The old timers always had stories about how fast they went and how well they did so.
Retirement do
In the early nineties our very own An Garda Siochana got their hands on a fleet of them and when they were retired an old friend bought one at auction.
It was, of course, deemed to be an excellent idea that I should take a spin on it. After all I'd dropped a Honda 50 some 15 years earlier.
I was, therefore, more than qualified.
Leg end
It was, dear reader, the most wonderful ten or so feet I have ever covered. Before I dropped it on my leg.
While I wasn't allowed near it again I was straight out the door and bought myself a 125 as quick as I could.
I haven't looked back since. I've yet to own a car and I've ridden a lot of bikes since.
To say the CB has a special place in my heart would be an understatement.
These days there is a whole range of the things and they're a lot friendlier to the newcomer that the old 750 ever was. There's a 125, a 650 and a 1,000cc offering.
CB tran-smitten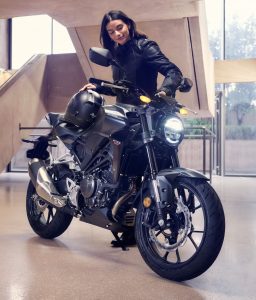 The one we've come to love is the CB 300 R.
This is the one that I should have ridden all those years ago: and now it's had a re-do with a host of small yet important changes.
It's powered by a 286cc single cylinder engine and weighs in at just 144 kilos with a full tank of fuel!
It's also very nicely specced for a bike in its' class.
The suspension is by Showa, who supply the 41mm USD forks.
The ABS is controlled by the bike's IMU and it even has 'big bike' four piston callipers.
Paint job (sought)
The CB 300 R's instruments are a full LCD affair and the lights are LED units all-round the machine.
The two new colours for this year are the wonderfully titled pearl dusk yellow as well as the matt pearl agile blue. Matt gunpowder black metallic stays in the range as does candy chromosphere red.
When I grow up I want a job in Honda where I get to give the paint pots their names…
Prices for the 2022 CB 300 R start at €6,499. Talk to your local Honda dealer.

Best Honda motorcycle insurance quote? Call our specialist bike team on 0818 945 950.
Back to listing