12 June 2020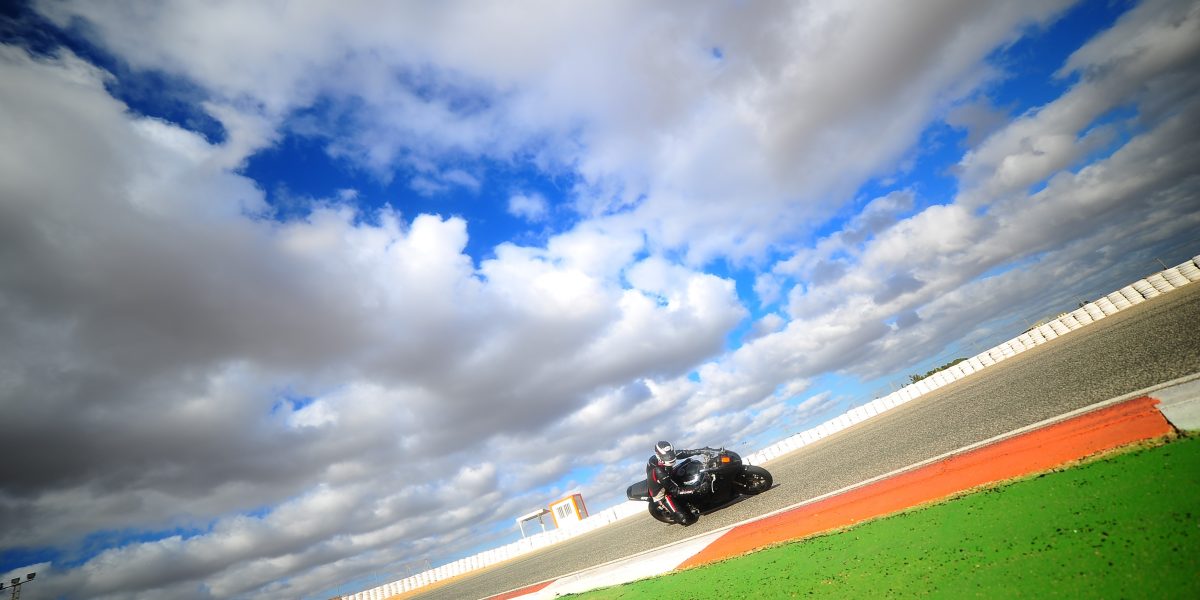 Breaking out of lockdown
Seeing a glimpse of light at the end of the lockdown tunnel, Paul Browne has his eyes on a Portuguese prize.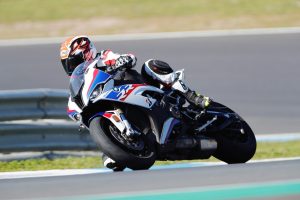 It feels like we've been under lockdown for so long that it's starting to become normal. Now we're entering into the final stages of it's 'easing'. Some of us have been able to get out on our bikes to run essential errands and get to work if we were deemed to be needed.
But nobody has been out on track.
Then, just as we are about to forget how to operate a sequential gearbox, along comes the most benevolent of motorcycle deities in the form of the young and rather wonderful Mr Paul Creevey.
Paul is the chief steward at Motocraft. This is the Irish company that specialises in running track events in sunnier places than here, including Spain and Portugal.
This September the company is hosting a trip to Portimao.
Sweet fifteen
I had to stop typing there for a moment while I suppressed a little giggle of excitement at the very thought of it! The track at Portimao is nothing short of amazing.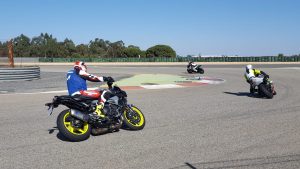 There are no fewer than 15 corners of undulating motorcycling heaven.
Every lap lends itself to something new to learn especially the very last corner. It's downhill and so long, there are a choice of lines through it.
Even standing in the pit-lane watching another group brings an explosion of audible sublimeness. The natural amphitheatre in which the circuit sits echoes the exhaust notes and enhances the pitch.
Take two
But that's not all, after those three days, and only a few short hours drive away awaits another three days' riding on track. …
Just outside Lisbon in Portugal lies an amazing piece of FIM grade 1 licence tarmac.
Estoril circuit is a right-handed 4.2km circuit with 13 long corners – most very fast – and two straights. The home straight being the one that even a bike journalist of limited competency can tap out a BMW S1000RR on. It really is that fast and that safe.
Valentino Rossi won five times here, Jorge Lorenzo three and Casey Stoner and Marc Marquez have both been on the top step twice.
The circuit is state-owned and has a capacity for 45,000 spectators and has to be seen to be believed. I can't wait to experience this iconic track again after the non-summer we're having.
Getting there
Motocraft have now made these two circuits easily accessible from Ireland. The event price includes your motorcycle transport to and from Ireland to both circuits, six days on track and eight nights' hotel accommodation.  All the services you may need are also available at the circuit if required.
Point your browser at www.motocraft.ie/events for more information and end the lockdown with six days riding on track!
But be quick, Motocraft are all about keeping the numbers small and once this is booked out, it's booked out. See you there!

For your bike insurance quote, call the motorcycle specialists on 1890 945 950.
Back to listing