09 February 2018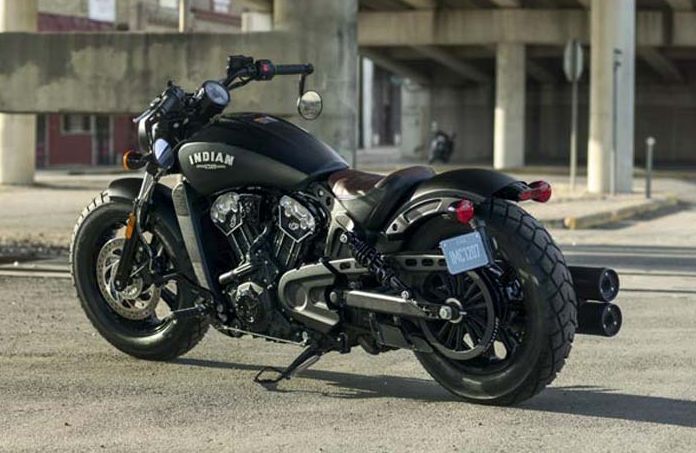 This Bobber's just the job
If less is more then Indian's new Scout Bobber has it all.
This is a bike that takes us back to a time when motorcycles were a much more straightforward affair. Check out has short mudguards and knobby styled tyres.
Yes indeed, this is a mean and lean stripped down and blacked out motorcycle.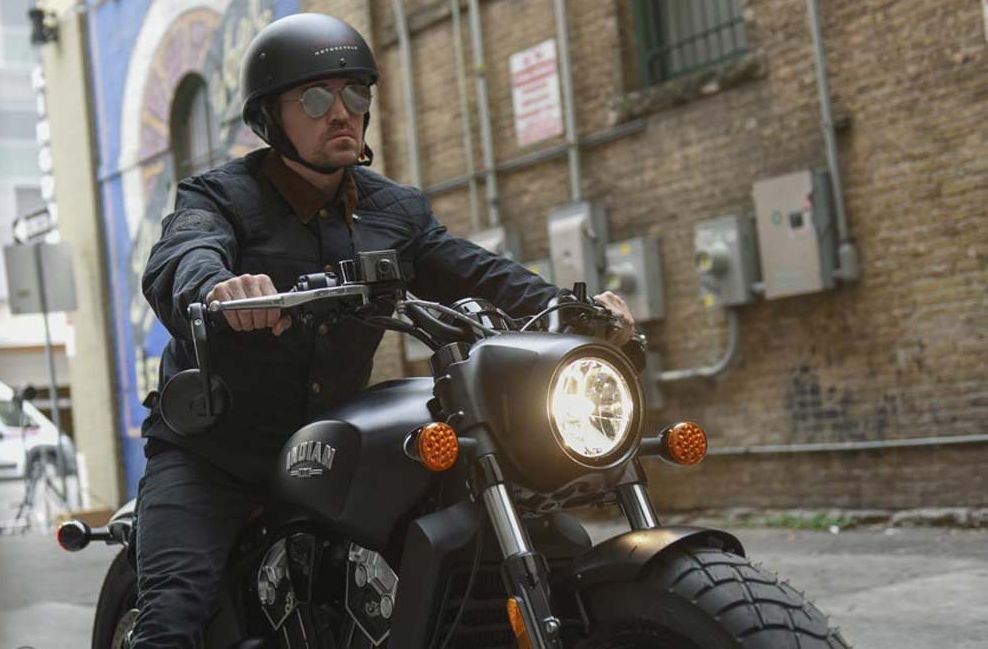 The nice thing about this new machine is that it has no frills, and is ,therefore, very easy to add to and make one of a kind.
At its heart lies an 1133cc v twin motor that produces a more than respectable 95 bhp. For a bike in its class, that's not good, it's exceptional!
A Bobber that behaves
The power is delivered via the six-speed gearbox and the final drive is a low maintenance belt drive affair. This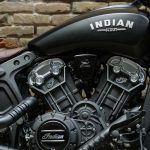 makes the bike very usable in the real world, with plenty of drive. It's this that allows the machine to make light work of overtaking and accelerating away from junctions.
In other words it behaves the way we like our bikes to behave.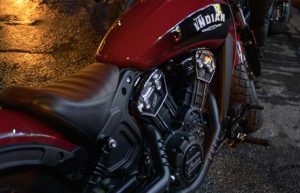 Indian have ensured the Scout Bobber is rich in detail and armed with up-to-the-minute components such as a clean fuel injection system, LED lights, ABS and a powerful headlamp that doesn't dominate the front end styling. The motor makes up the centerpiece of the bike and it's brilliantly framed by the exhaust system as it 'wraps' above and below the gearbox.
Up the front there is a new cartridge fork suspension set up which smooths some of the worst of our roads!
The rear springs are lowered by 25mm from the standard bikes height, a technique referred to as 'Slamming' by our American bike-building cousins. The pegs are closer to the rider than they are on the standard Scout and as such make for a more purposeful riding position.
The bike is available to test ride via at Franklin Motorcycles (015385005)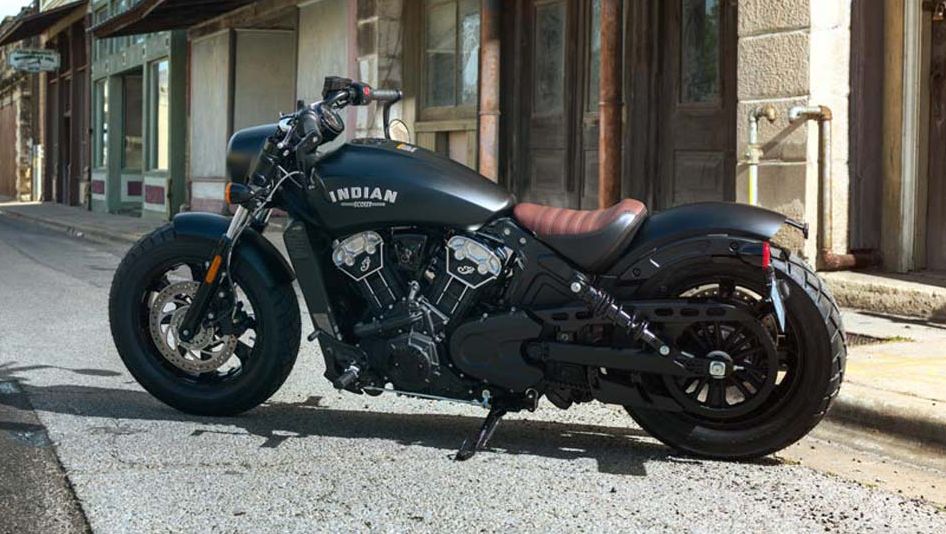 Back to listing