21 June 2019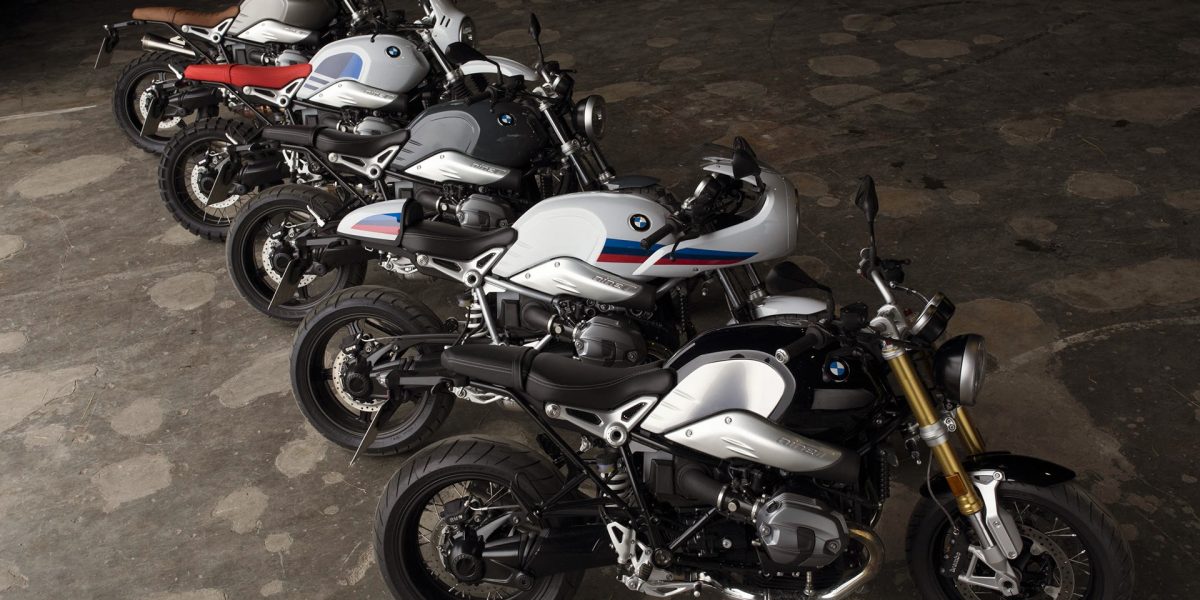 BMW R Nine T
Five years since the first model arrived, Paul Browne casts his critical eye over BMW's now extensive R Nine T range.
The R Nine T was quietly launched by BMW back in 2014. The idea was to offer a more basic machine, which many would come to regard as a blank canvas for customisation. It seemed a fairly obvious move for the company since at the time the whole planet seemed to be coming down with custom bike builders!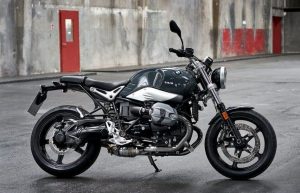 Suggestions that this was simply a clever device for getting rid of older 1200cc boxer engines seems to have been without foundation. The range has continued to grow ever since. There are now no fewer than five R nine T machines available.
The original is still in production and retains the distinctive look with which it was launched.
The 'Pure' is a stripped back version of the same machine and it has the single end can and mono paint scheme on the tank and mudguard as well as simpler cast wheels rather than the original's spokes.
Old school charm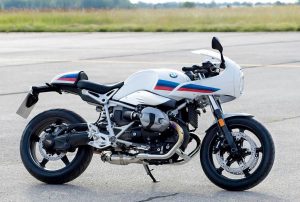 Then there's the Racer with its retro nose cone fairing seat cowl and lack of rear pegs, which oozes with old school charm and style. You could also invest in 'Option 719' milled parts and make it one of a kind with some of the coolest custom pieces seen in a long time.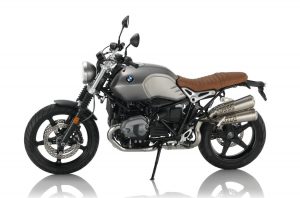 The Scrambler comes in a standard spec or as the 'Sport'. Both have a high-level twin end cans and bellows on the fork legs, with the Sport coming on spoked wheels, the standard on cast ones. Both have a removable passenger sub frame.
As an aside, this stunning customisation by London's Auto Fabrica reportedly takes its design cue from Lockheed Martin's F-22 Raptor fighter jet. Nice work guys!
Completing the line-up is the Urban GS.
Tipping its hat back to the early GS machines, this is my favourite.
The motorsport colours are simply wonderful and the red seat finishes the retro styling to perfection. Once again the passenger sub frame can be removed with ease.
Deals on wheels
Currently both Irish BMW dealerships have a number of deals on a limited number of R Nine T machines.
To organise a test ride give any of the team at Duffys a call on 01 864 7750, or Keareys on 021 500 3600. Hipster beards are appropriate, but by no means compulsory!

Call our friendly team for your BMW motorcycle insurance quote.
Back to listing